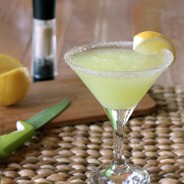 Sydney and  I are addicted to lemons; we can peel a lemon like an orange, segment the fragrant fruit, and eat the segments (my dentist has been cautioning that the enamel could be in danger). Rather than given up the fruit, we incorporated the bright lemon into various desserts and we squeeze the juice from the lemons. We have been drinking a lemon martini to cool down and relax during the hot days, however I seem to always want to have another. The martini has a secret punch that keeps you wanting more. The Lemon martini is ridiculously...
read more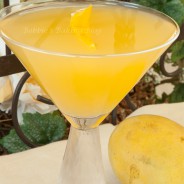 It is no secret I love Spring and Summer, the longer days, warmer weather, the smell of flowers and neighbors' BBQ. This past week we have experienced 27 degrees C/ 80 degrees F days. (I hope I haven't jinxed our good weather fortune). So Sydney and I were thinking of a drink that would celebrate the start of Spring..mango martini. I had the opportunity to try a few mango martinis around town, although they were refreshing most were too sweet or didn't have a huge mango punch. We decided to try our bartending hands and invent...
read more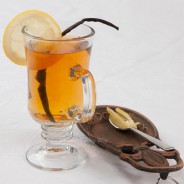 I was hosting a late afternoon get-together for some of my sorority sisters and Sydney. With Sydney transferring to D.C. I wanted her to hear how pledging a sorority can give you a family; helping her acclimate to a new and exciting environment. Colorado's temperature was about 30 degrees F, so a warm cocktail sounded perfect, but the drink needed to be light and refreshing as well as warm. I kept thinking of tea and I had brought the most wonderful vanilla tea leaves back  with me from France (the tea is available in the US), lemon is...
read more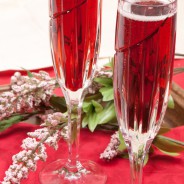 Sydney and I were racking our brains trying to create a new champagne cocktail, that would not only look alluring, but be a palatable party. What we finally settled on was The Sydney-Chelle; it represents our favorite flavors and is festive enough for any holiday. I thought how sweet it would be to serve the Sydney-Chelle on a bed tray to your special Valentine. Hint hint to DF by the way! Don't you think that would be a lovely surprise, or in my case a pseudo surprise? The Sydney-Chelle:  Champagne 1/2-ounce crème de...
read more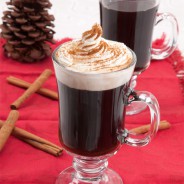 DF, my husband, brought we a wonderful bottle of  Black Forest Cherry Brandy for a recipe Sydney and I are working on; once we tasted the brandy a plethora of  ideas began pouring out of our mouths. It was quite the scene, both Sydney and I tossing out ideas at the same time and asking each other to repeat what the other had just recited. Both of us enjoy coffee, espressos, and cappuccinos; we started mixing different types liquors with the cherry brandy and cinnamon. Finally we arrived at Very Cherry Berry, it so happens it is delicious...
read more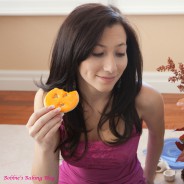 It goes without saying Sydney is my heart and soul. I remember when she was born, the nurse took her off my stomach (just to clean her). It was in that moment I had an epiphany ..that this tiny little newborn owned my heart. DF was just starting his career, while we were paying off his student loans; I didn't want to leave Sydney with a sitter or day care, I decided to start a catering business out of our house. It seemed the perfect answer I could work with Sydney by my side. I wouldn't say it was easy; it was challenging and...
read more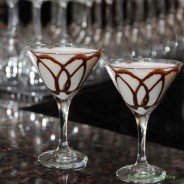 The Perfect Late Night Patio Drink Last night was my birthday and after a prefect Sushi Den Birthday Dinner, we arrived home to a warm spring night and pulled out the fixings for a Bobbie's White Chocolate Martini. I spent an entire summer creating the most delicious white chocolate martini, finally after many failures eureka! Not only does it taste like a white chocolate truffle but is has a nice kick. This cocktail could almost be substituted as a dessert, Almost. Bobbie's Special White Chocolate Martini: per one...
read more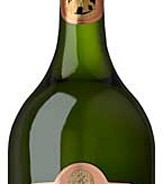 So much has changed since this time last year. When the year began Sydney was a senior in high school, my husband was still the CIO for CRI, and I had just began dipping my toe into the pool of blogging, (What a big pool). I can honestly say I did not understand this new "blogging world." The first few blogs lacked structure, the stories were dry, and the pictures I posted were grainy, dull, and the styling was boring. All four of these pictures were shot with a sony point and shoot, in haste, and I was pretty "green."...
read more