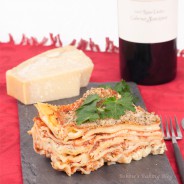 Lasagna, is a Noto tradition; I can't image the up-roar that would occur if lasagna was not prepared at least once a month. Lasagna is on every major Noto Holiday table; both DF and Sydney remind me all Thanksgiving morning to prepare the lasagna (as if I could forget)! The lasagna's sauce is an authentic tradition, Noto Family recipe. Four times a year we spend the entire day, as a family  cooking a piece of family history and culture. I found myself "time traveling" about ten years in the future, as I visualize...
read more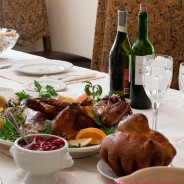 Thanksgiving for us is more than just a holiday dinner; we thoroughly enjoy preparing the entire event. The highlight is Thursday Thanksgiving morning; we turn on The Macy's Thanksgiving Day Parade and begin to prep our turkey. We generally start our feast at 2:00 p.m. That way if DF wants a turkey sandwich he can enjoy it around 8:00p.m after all the guests leave. Every year Sydney and I prepare two Thanksgivings, each about 20 people. Many years ago I realized if we bought two 14 pound turkeys, rather than a larger turkey, the turkeys...
read more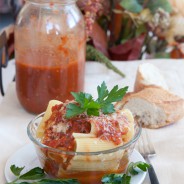 My husband, DF, is apart of a wonderful mammoth Italian family. When we announced our engagement (of course there was a huge party) my grandmother-in-law kindly with seriousness informed me I would need to learn the family sauce recipe. I thought marinara sauce how simple, not only was I arrogant in my thought, but she was not referring to marinara sauce. Thank goodness I had kept my thoughts to myself; instead asking about the ingredients. She began explaining this Italian Red Sauce, or sauce as she referred to it. The recipe had been passed...
read more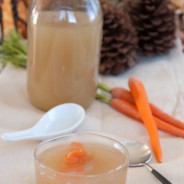 During the Fall/Winter seasons it is our family's tradition to prepare stocks and a special Italian sauce (to be  given in a later post). Since both take at least 8 hours we try to prepare at least one type of stock and sauce on the same day. I remember when Sydney needed to stand on a stool to help; now she can run the show. This is one of the culinary projects the entire family works on; we laugh, talk and joke around the entire day. I wouldn't trade this tradition for anything in the world, there are no words  to describe the...
read more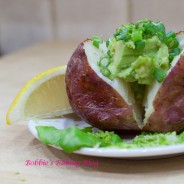 DF has had dinner work nights all week, he designed a web program and app. He was the cover story for Investment Advisor, 10/2011 issue; though Sydney and I are bursting with pride we have not had many family dinners (between traveling and dinner engagements). When sydney was young and we were on our own for dinner I would take her out to have "ice cream for dinner." Now that she is in college those evenings happen less frequently. She surprised me tonight, and came home to have dinner with me. Since neither of us wanted to leave...
read more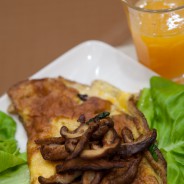 Last night we decided to bring takeout home, which is not a common practice, I ended up with food poisoning so intense I was culred-up into a ball on our bedroom floor from 11:45 to 4:00 am. DF had been working in his study; when he finished and decided to call it an evening he was stunned to find me in that state. He was so compassionate, trying to rub my back and stroke my hair, but the pain became more intense. To make a long story short he stayed by my side till I fell asleep, and awoke with me at 7:00 am. He had even prepared my coffee...
read more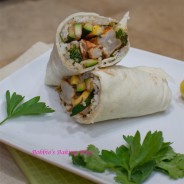 Ever since Sydney was young (about 2 years old) Monday night has been our family's Shrimp Fajita Night. My husband, DF, is a workaholic, but I have always insisted we have dinner as a family. Anyone with young children knows how hard it can be to have their little tummy's waiting till 8:00 pm to eat dinner. Shrimp fajitas are easy, fun, and fast to bring together. In the early days Sydney was in charge of spices. (A good way to teach factions using measuring spoons). These days it has become a family affair preparing the shrimp...
read more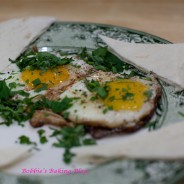 It all started last week; when I asked DF, my husband to please go to Hannah'a farm to  pick up four dozen fresh eggs. He was less than enthusiastic, in fact he was perplexed as to why I wanted to drive 30 extra miles for some eggs. I explained there is nothing quite like an egg freshly laid. He reluctantly and kindly drove to the farm for the four dozen eggs. Saturday DF was still wondering why would anyone drive 30 extra miles for eggs. I decided rather than try to explain verbally; I would crack an organic store bought egg and crack...
read more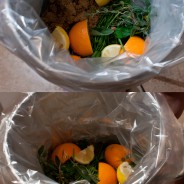 I promise this entire blog will not be on brining/or not brining a turkey, I just liked the title. I will however approach the brining subject. When I was young and Thanksgiving was cooked by the generation before me, the turkey was cooked till leathery and never brined. I think my family wanted to cook anything that  you could get ill from out of the bird, but along with the chance of illness went any chance of taste and flavor! Please don't get me wrong the trimmings were fine, but the star was wrinkly and dry. When I finally had my...
read more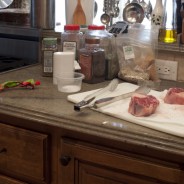 Last weekend the weather in Colorado was cold and snowy, a perfect day to bubble up stock and Italian sauce. Now everyone always asks what type of sauce is this? The answer is always the same, I'm not exactly sure, I call it Noto Red Sauce. The recipe for this sauce has been past down 7 generations from my husband's paternal family. When it was past down to me over 20 years ago I was honored and petrified. This was a sauce DF grew-up eating all his life, the last thing I wanted was for my husband and in-laws to be disappointed. As...
read more