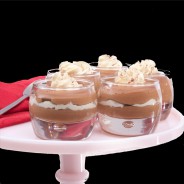 If you are taking your own photographs for your blog, photoshop is a necessary tool, it is also like walking through mud. The book is almost as many pages as War and Peace, but the characters are not Russian. I have found after reading and re-reading the Photoshop CS5 book I found that there needs to be an easier way to understand. I have found a few short cuts and will share these with you. I hope my experience will be helpful. For the The Mousse au Chocolate I started with a studio background, using the the quick mask tool to cut out the...
read more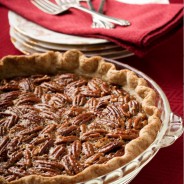 Sydney and I are blessed with a plethora of readers, some who have enjoyed sharing family stories, and treasured family recipes. A week or so ago a regular reader, Carolyn K surprised us with her family's traditional pecan pie. Carolyn wrote how once a year she throws cation and self-control to the wind, and indulges in baking her family's traditional pecan pie recipe. Even the years she is unable to go home for the holidays she bakes this timeless traditional pie. The aroma as the pie bakes in her oven brings her heart and soul...
read more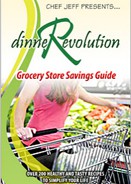 Healthy meal in under 30 minutes I was contacted by Chef Jeff Pirtle he is giving away his book "Dinner Revolution" the book is worth $27.oo retail, but in my opinion is priceless to the busy family trying to have dinner together. The book contains over 200 recipes all delicious and quick, but even better the recipes can be prepared by the entire family; giving you a fun activity while catching up with family members about their day. I have had the pleasure of viewing the Dinner Revolutions and testing a few recipes...
read more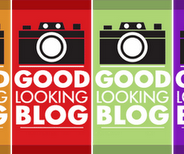 So many wonderful photos have been submitted over the course of this month for the DMBLGIT October 2011 event. There were a wide range of photos that each showed dedication and talent for the culinary world. Each day during this month Sydney and I would look in my inbox for new email submissions that seemed to jump out of the screen and greet us with inspiring and delicious looking food and photographs. We received a total of 36 photos from many different blogs, that each told a unique story about the individuals participating in this...
read more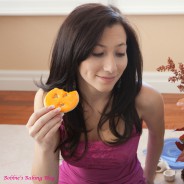 It goes without saying Sydney is my heart and soul. I remember when she was born, the nurse took her off my stomach (just to clean her). It was in that moment I had an epiphany ..that this tiny little newborn owned my heart. DF was just starting his career, while we were paying off his student loans; I didn't want to leave Sydney with a sitter or day care, I decided to start a catering business out of our house. It seemed the perfect answer I could work with Sydney by my side. I wouldn't say it was easy; it was challenging and...
read more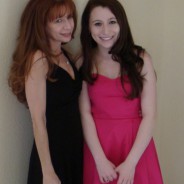 Sydney and I work on Bobbie's Baking Blog side by side, with out her editing and poof reading every article I would not be able to post as often as I do. Blogging is a full time job, sometimes more than 8 hours of work. When we first decided to start a blog I admit I did not know what I was getting us into. My main love is food; creating food, baking food, learning about food, and of coarse eating food. Photography was something I did for family functions and to record Sydney's life as she went from a cherub little baby to a...
read more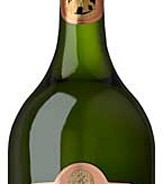 So much has changed since this time last year. When the year began Sydney was a senior in high school, my husband was still the CIO for CRI, and I had just began dipping my toe into the pool of blogging, (What a big pool). I can honestly say I did not understand this new "blogging world." The first few blogs lacked structure, the stories were dry, and the pictures I posted were grainy, dull, and the styling was boring. All four of these pictures were shot with a sony point and shoot, in haste, and I was pretty "green."...
read more