Sydney introduced me to cherry blossom flavor in late March; since that moment we have been experimenting using the extract and sugars in a plethora of recipes. Over this past weekend Sydney suggested we try cherry blossom marshmallows, however the flower blooms during the spring months. I am blessed to have the extract from a dear friend, who goes to Japan often, but I needed a little dehydrated powder. Strawberries are not only in season now, but gloriously huge, a fusion was in order. The flavor combination was powerfully delicious. Both Sydney and I were enthusiastically  surprised not only was the fusion beyond our expectations, but subtle too!
I must admit after pouring the marshmallow mixture into the pan, we scraped the sides of the mixing bowl whisk included, like little children, feasted on the remains. When DF came into the kitchen he began to laugh, it seems we had marshmallow mixture on our lips and chin. He wanted to grab his I-phone and take a photo; I emphatically declined, and ran from the kitchen with Sydney running behind.
Cherry Blossom-Strawberry Guimauves (Marshmallows):
• 24 grams/ 12 sheets or 3 packages unflavored gelatin
• 118 grams/½ -cup ice cold water
• 118 grams/ ½ cup hot water, about 115º
• 300 grams/ 1 ½ cups sugar, 15 grams/1-Tablespoon in a separate prep bowl
• 160 grams/ ½ cup light glucose
• ¼-teaspoon kosher salt
• 90 grams/ 3 extra large egg whites
• Dash of egg white powder, optional
• 1 vanilla bean
• 7 grams/ 1/2-Tablespoon Fragoli
• 7 grams/ 1/2 Tablespoon  Nivan Vanilla cognac
• 15 grams/ 1- scant Tablespoon dehydrated organic strawberry powder
• 3 drop cherry blossom extract
• 1-scant dash rouge colorant
• 15 grams/ 1/8-cup icing sugar
• 16 grams/ 1/8-cup cornstarch
• Non stick spray
Prepare a 23×23 cm/ 9x9x2-inch pan sprayed with non stick spray and lined with wax or parchment paper. Dust the lined pan with sifted 1/2 of cornstarch, icing sugar, and 1/4 teaspoon rough colorant. Set the other 1/2 aside.
Prepare your mise en place.
Pour ice water, without the ice, into a bowl, sprinkle with the gelatine (or place the sheets) in the bowl of water, and allow to sit till the gelatine forms.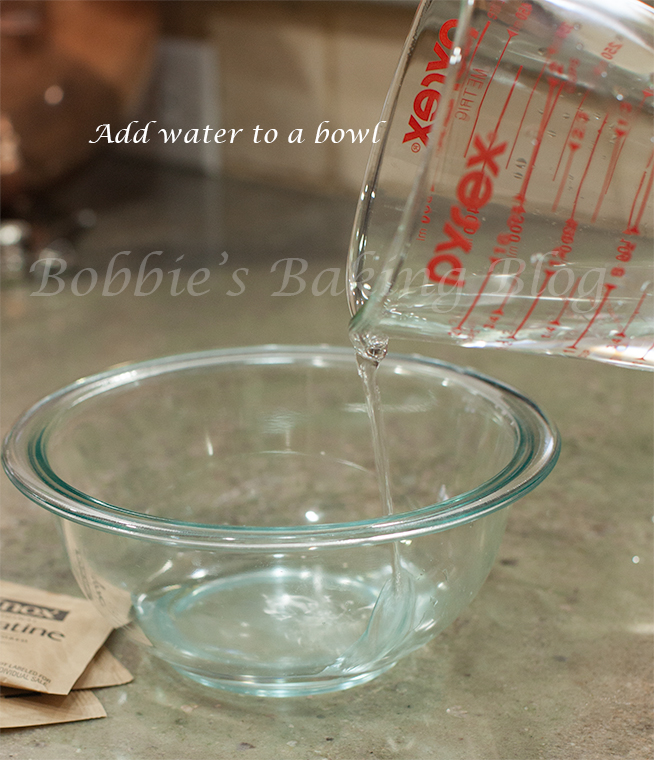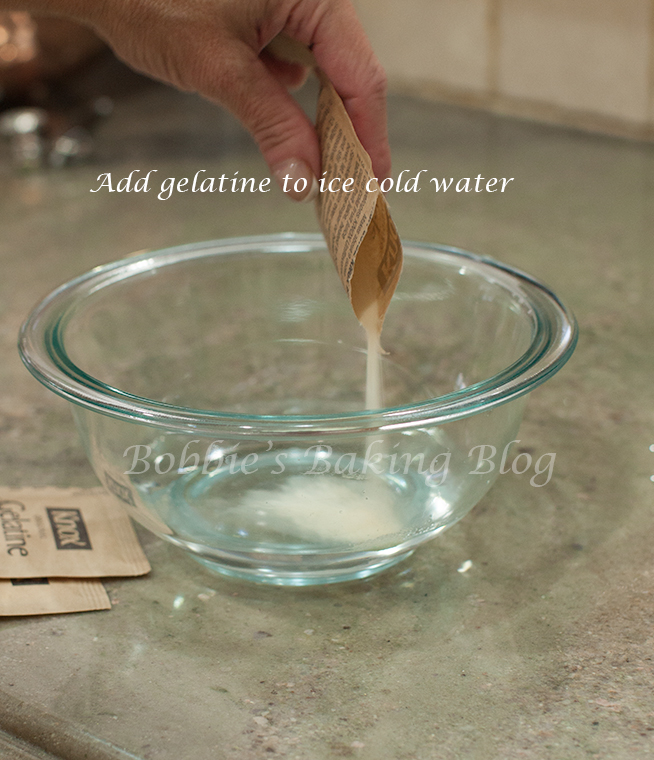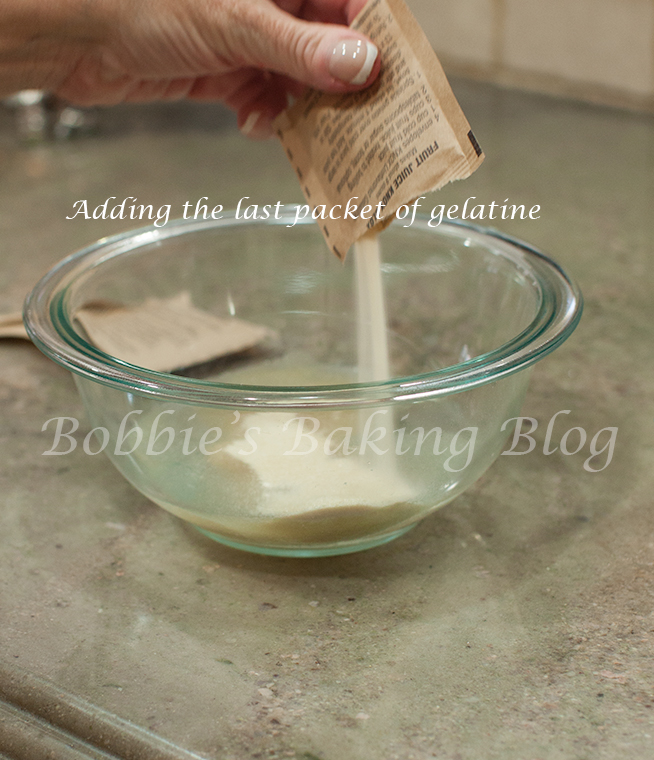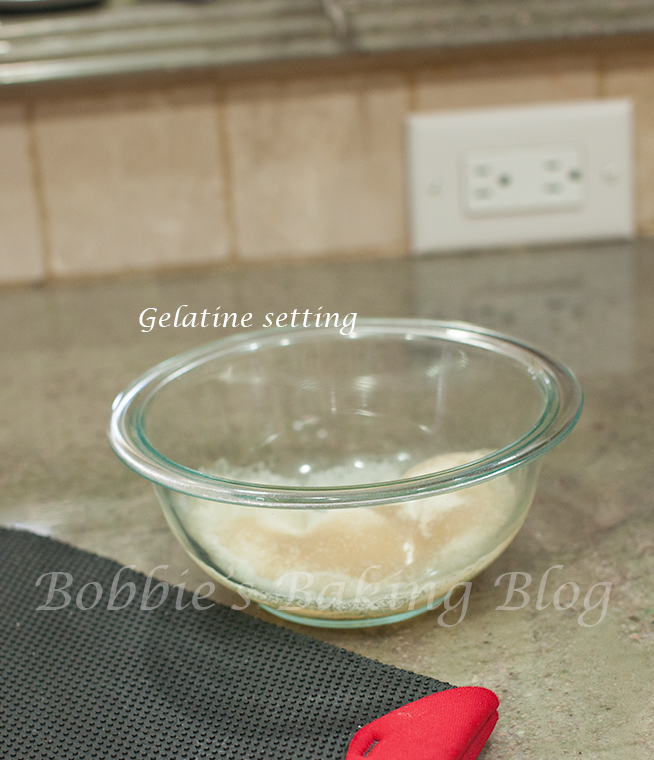 In a small saucepan combine ½ cup water, granulated sugar, vanilla skin, and glucose. Place over medium heat, cover, and allow cooking for about 4 minutes. Uncover, clip a candy thermometer onto the side of the pan(we find a thermapin is more accurate) and continue to cook until the mixture reaches 116 degrees C/ 240 degrees F, approximately 7 to 8 minutes. Once the mixture reaches this temperature immediately remove from the heat.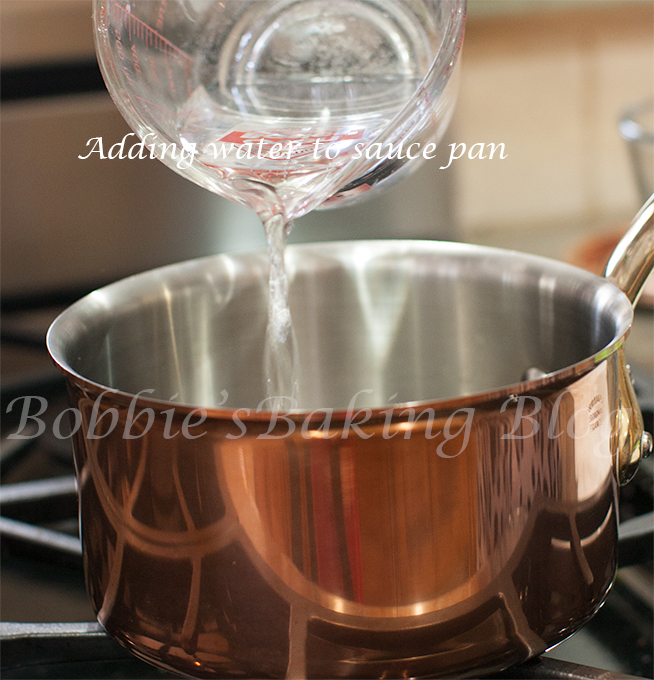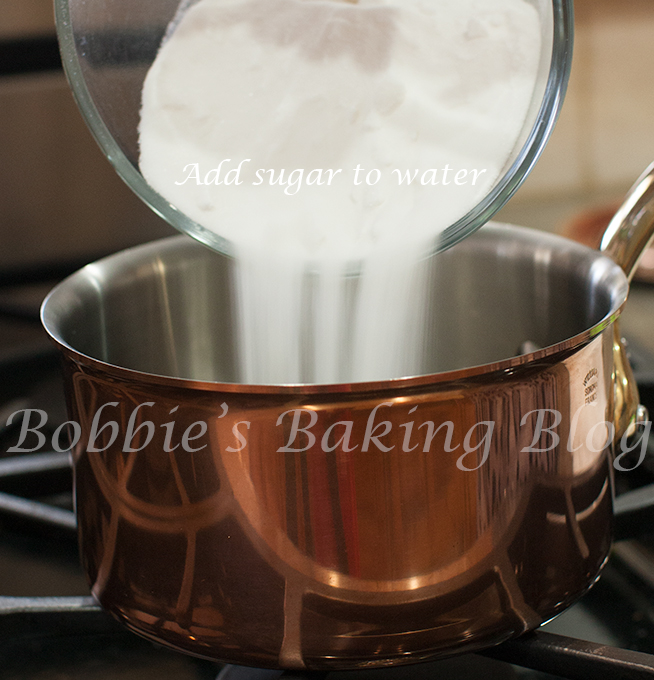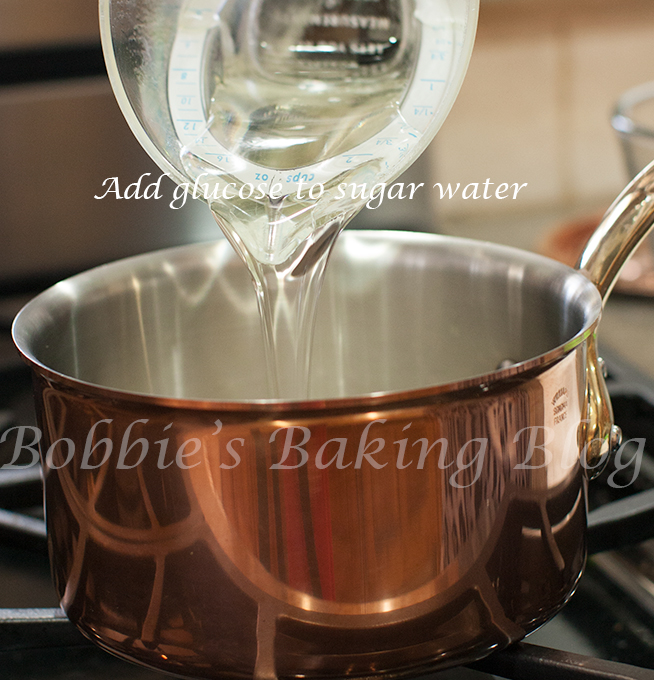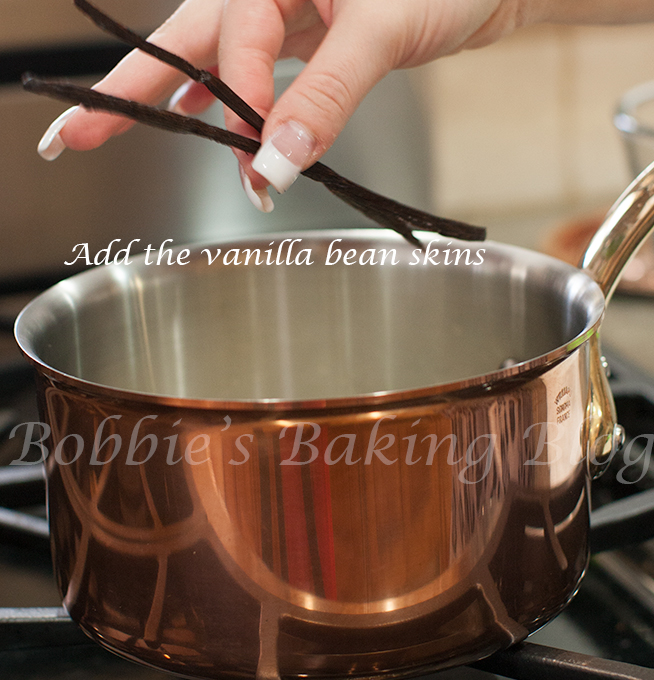 When you remove the the lid to the sugar syrup start the meringue, with a very clean  whisk attachment to your standing mixer add liquid egg whites, egg white powder, and salt until soft peaks form, when the foam begin to change to soft peaks slowly add 10 grams of superfine sugar. When the sugary syrup reaches about 94 degrees C/ 2oo degrees F. add the vanilla seeds and continue to whisk until off peak.
With the mixer on medium speed and, while running, slowly and carefully pour the sugar syrup into the meringue.
Meanwhile heat the gelatin and water in a small saucepan, swirl it to dissolve gelatin, in the hot sugar pot with the heat off for about 30 seconds. Pour into your meringues, Once you have added all of the syrup and gelatin, increase the speed to high Continue to whip until white, thick, lukewarm, and nearly tripled in volume, about 6 minutes if using a standing mixer or about 10 minutes if using a hand-held mixer.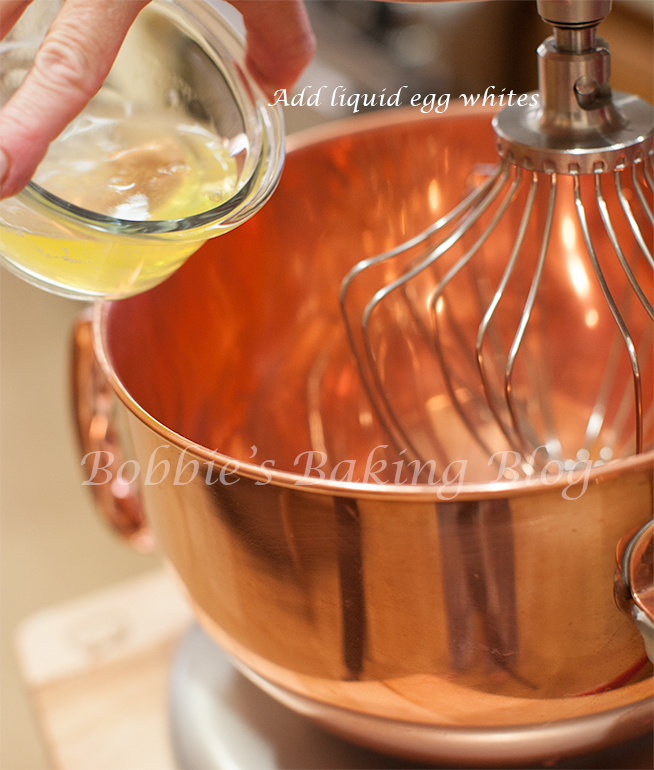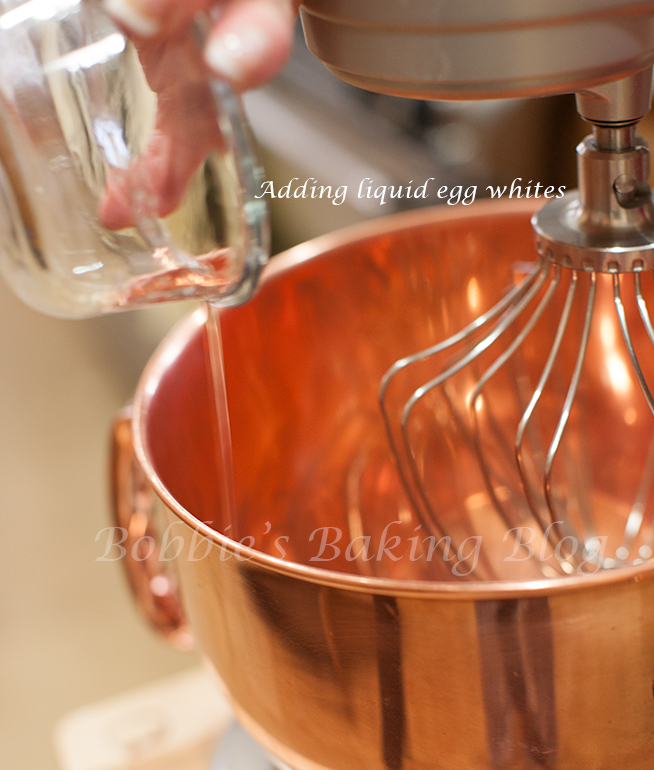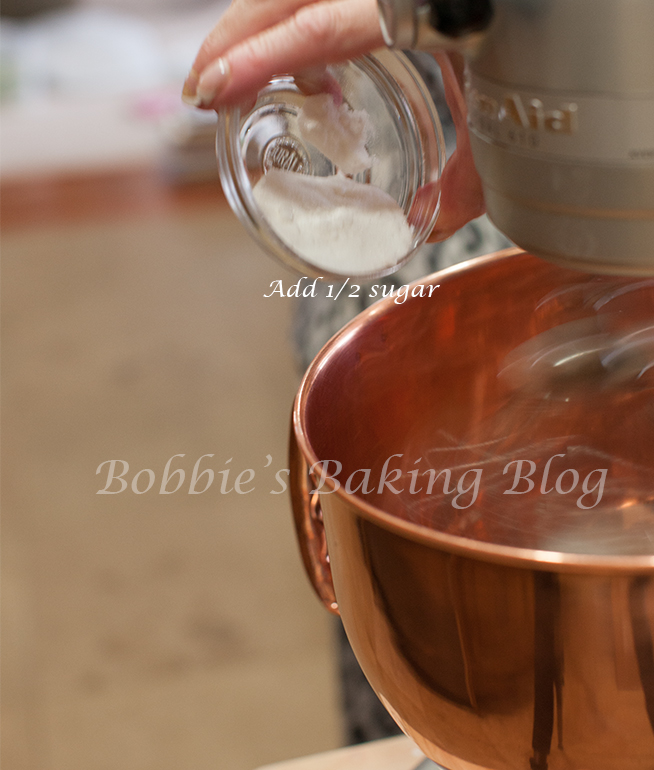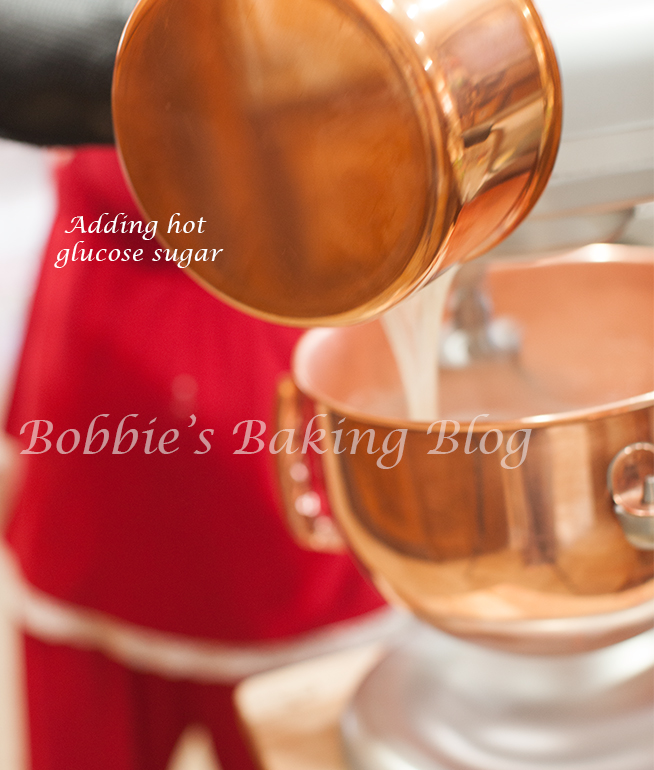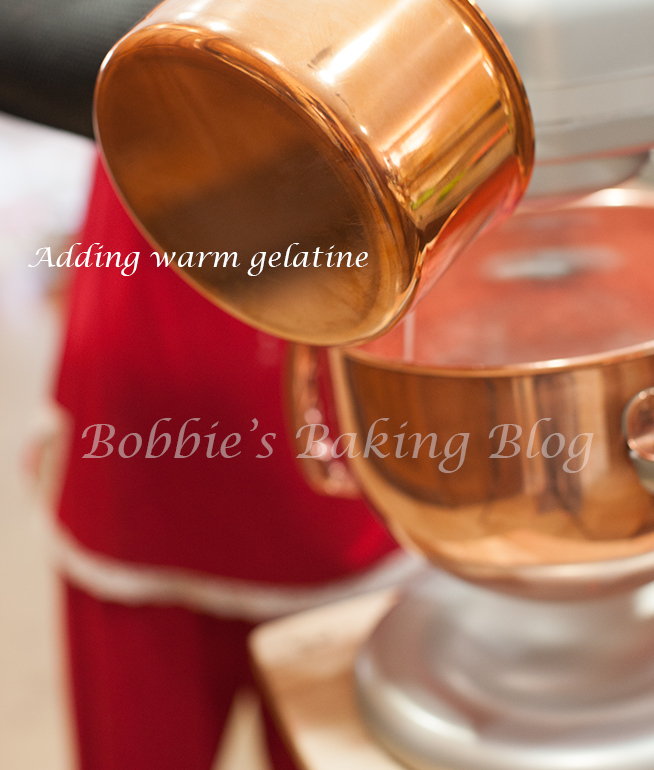 When about 2 minutes is left add the strawberry powder, fragoli, vanilla cognac, and cherry blossom (sakura) extract.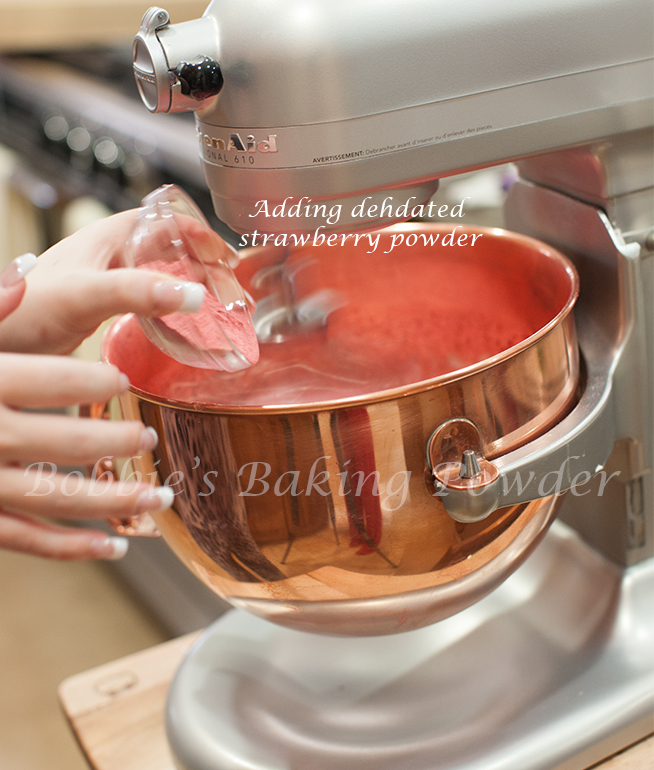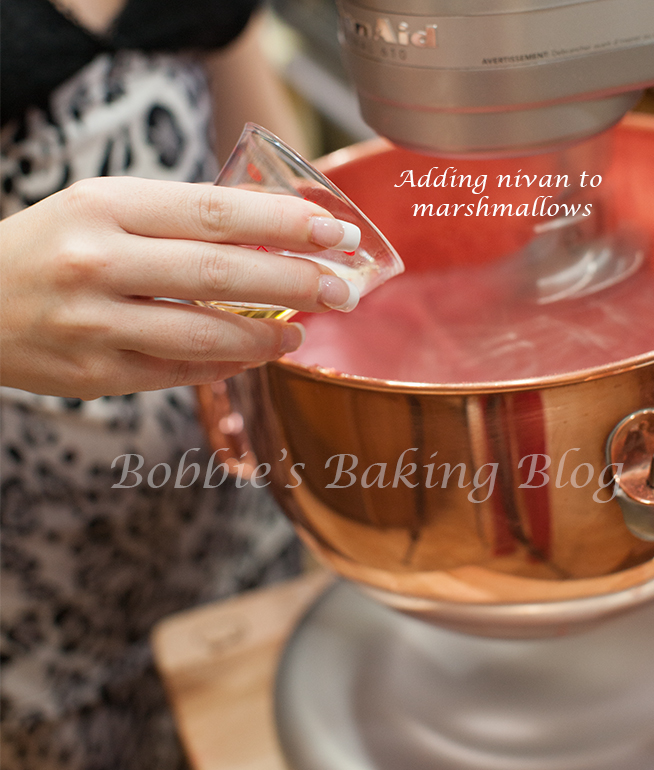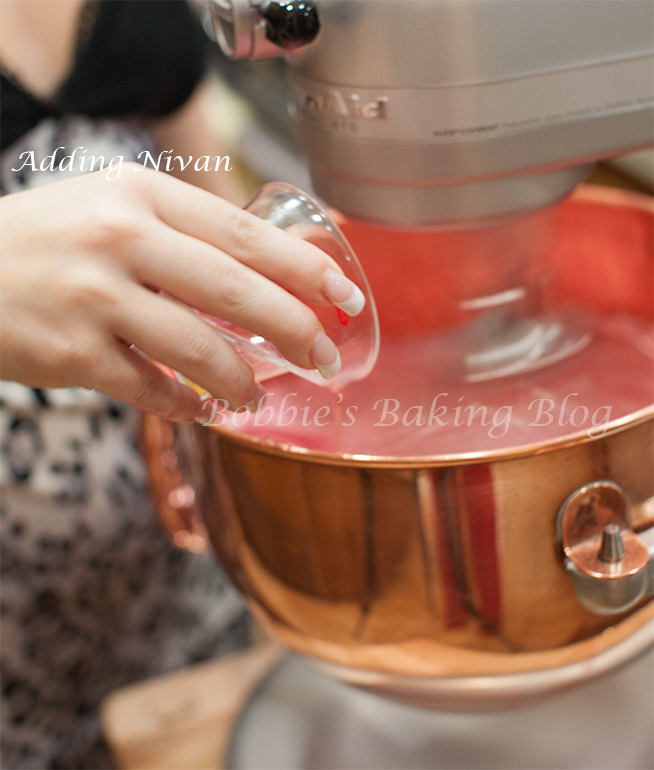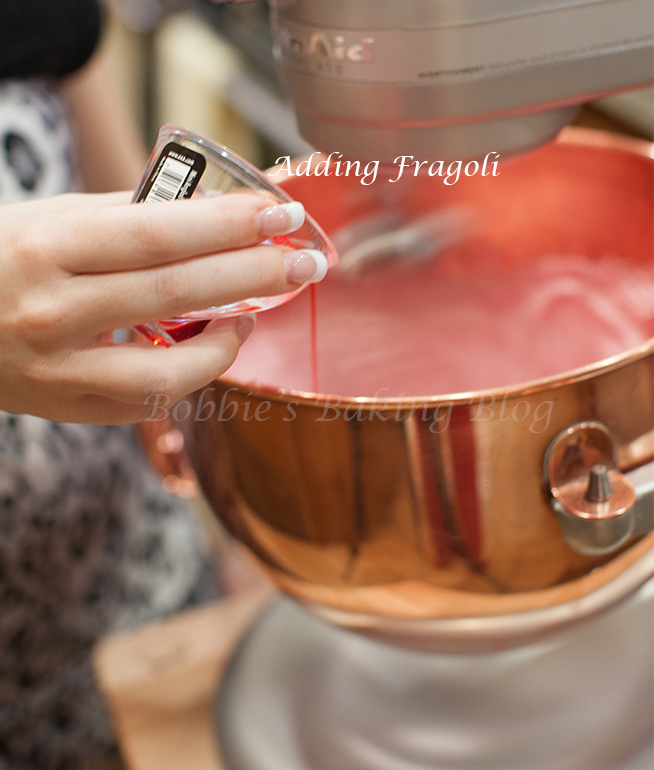 **If prefer not to use alcohol substitute 1 teaspoon vanilla extract and spray a light mist of cherry blossom edible perfume.
Once the marshmallows are finished remove with a sprayed rubber spatula, and pour into prepared pan.
Lightly wet you CLEAN hands with cold water and smooth the top of the marshmallows, wait a minute or 2 and dust with icing sugar-cornstarch mixture and rouge colorant,  optional.
Allow the marshmallows to set overnight and cut. We use a culinary guitar, but you can also use a good serrated knife and a kitchen ruler (a ruler only used with food).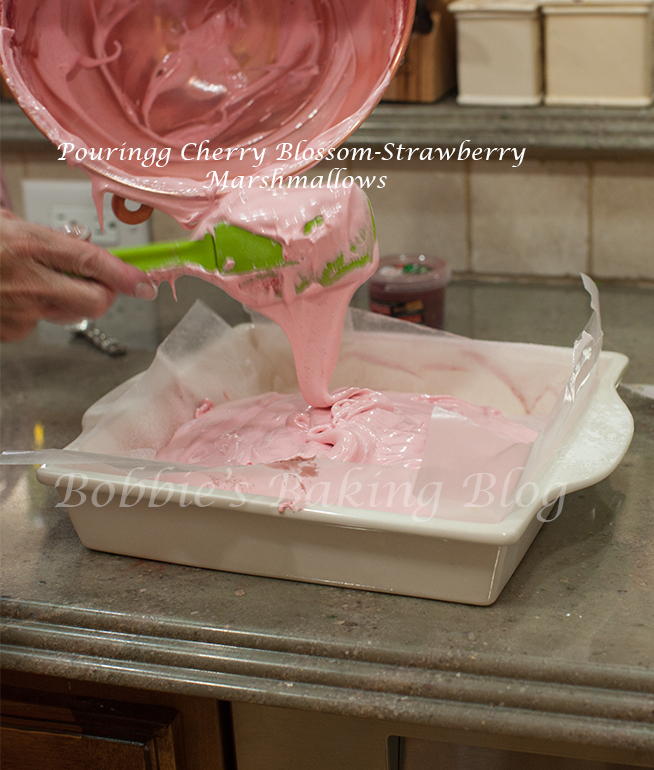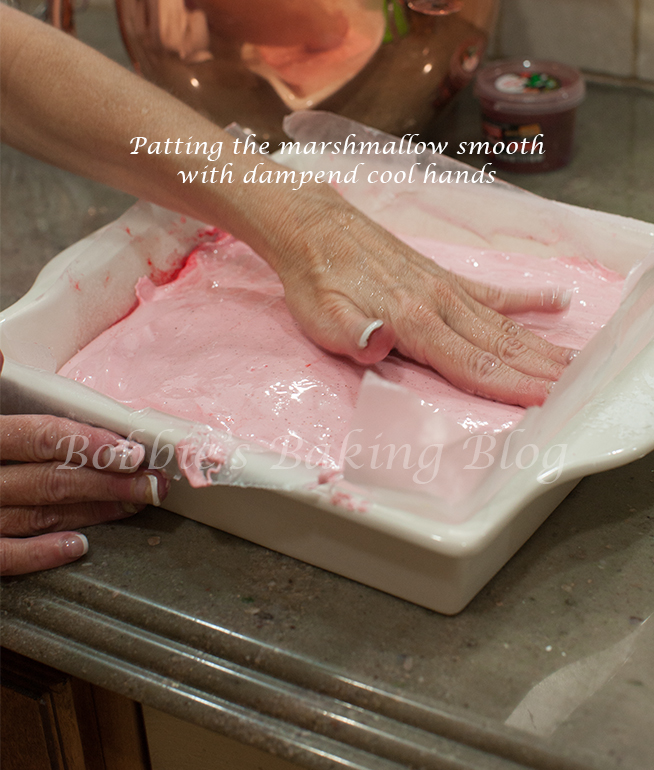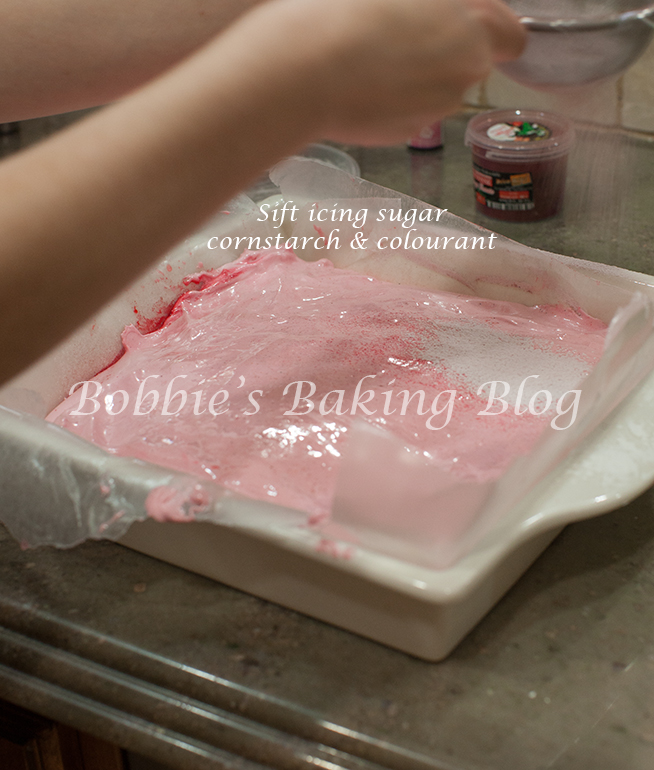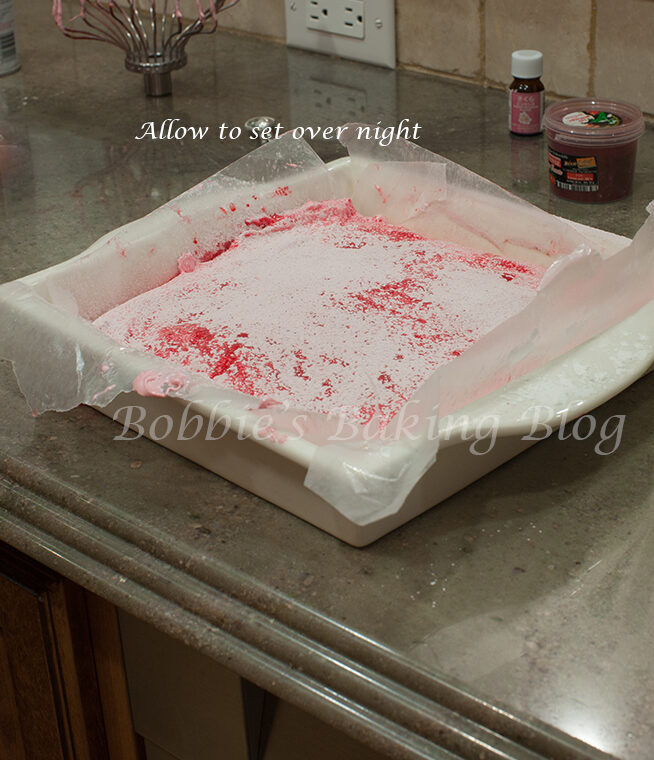 The rouge colorant adds a red top to the underside, the cherry blossom-strawberry marshmallows were monochromatically two toned. It was an unexpected delight.
Once you try our cherry blossom-strawberry fused marshmallows you will be hooked!