It is 3:00 a.m and the sandman skipped dusting me, I am unable to fall asleep. After tossing and turning telling myself I need to sleep; I give up and head toward the kitchen. Unsure what culinary delight I will start with, I open the pantry for inspiration. To my delight the first ingredient my eye spies is dehydrated key lime powder! Sydney and I had just baked a batch of Key Lime Pies Macarons, and to honest I am not in the mood to wait the 60 minutes before I can place them in the oven. My brain screams, "Bob" marshmallows ( the entire procedure from measuring to clean-up is about 22 minutes). Eureka we have a winner!
Want more marshmallow recipes and decorating tutorial visit
or new site 5th Avenue Cake Designs 
Knowing the rest of my family is in dreamland I proceed quietly grabbing and weighing my Ingredients. Just as I sprinkle the powder gelatin onto my very cold water I realize I am no longer alone, Sydney has joined me. Off course I wonder if I woke her, she is a specially light  sleeper. She claims she had a nightmare and was thrilled I was awake as well. We proceed to start the key lime pie marshmallows. Don't tell anyone, I was ecstatic to work with her in the "wee" early hours!
Key Lime Pie Marshmallows Guimauves:
24 grams/ 12 sheets or 3 packages unflavored gelatin
118 grams/½ -cup ice cold water
118 grams/ ½ cup hot water, about 115º
300 grams/ 1 ½ cups sugar
160 grams/ ½ cup light glucose
¼-teaspoon kosher salt
90 grams/ 3 extra large egg whites
Das egg white powder, optional
1 vanilla bean
7 grams/ 1/2-Tablespoon Limoncello
7 grams/ 1/2 Tablespoon Vanilla cognac
15 grams/ 1- scant Tablespoon dehydrated organic key lime powder
3 drop lime essence
1-scant dash vert colorant, optional
15 grams/ 1/8-cup icing sugar
16 grams/ 1/8-cup cornstarch
Lime luster dust, decorative and optional
Nonstick spray
Prepare the pan with a light coating of cooking spray, and a dusting of sifted cornstarch and powder sugar.
Sift the cornstarch and icing sugar together, set aside.
In a 23x23x5-cm/ 9x9x2-inch dish, spray and line with wax paper or parchment paper. Then dust with the icing sugar-cornstarch mixture, set aside.
Prepare your mise en place.
Place the gelatin into a small bowl along with ½ cup of the ice cold water.
Have the whisk attachment standing of a standing mixer and beat egg whites and salt until soft peaks form. When the sugary syrup reaches about 94 degrees C/ 2oo degrees F. Whisk the egg whites, salt ,and egg white powder till soft peaks form add the vanilla seed.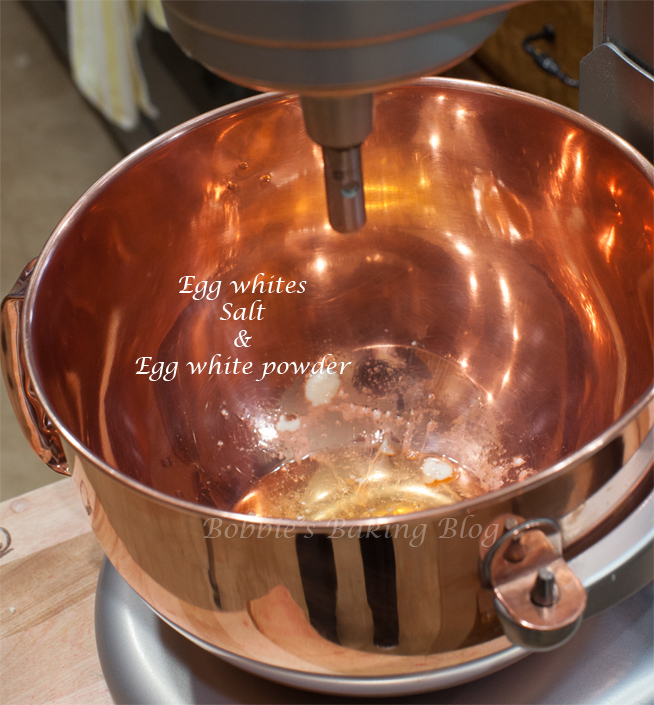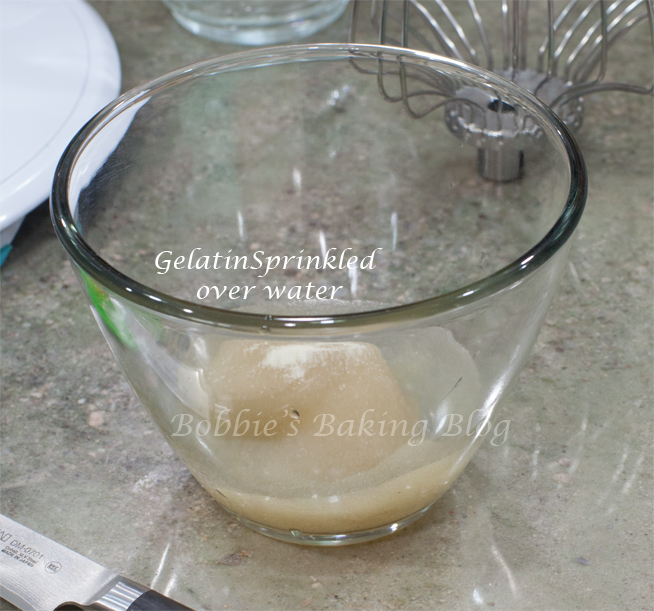 In a small saucepan combine ½ cup/ 118 grams of water, granulated sugar, vanilla skins, and glucose. Place over medium heat, cover, and allow cooking for about 4 minutes. Uncover, clip a candy thermometer onto the side of the pan and continue to cook until the mixture reaches 116 degrees C/ 240 degrees F, approximately 7 to 8 minutes. Once the mixture reaches this temperature immediately remove from the heat.
With the mixer on medium speed and, while running, slowly and carefully pour the sugar syrup into the meringue.
Meanwhile heat the gelatin in the hot small saucepan, over very low heat and swirl it to dissolve the gelatin, with the heat off for about 30 seconds. Pour into your meringue. Once you have added all of the syrup and gelatin, increase the speed to high. Continue to whip until white, thick, lukewarm, and nearly tripled in volume, about 6 minutes if using a standing mixer or about 10 minutes if using a hand-held mixer.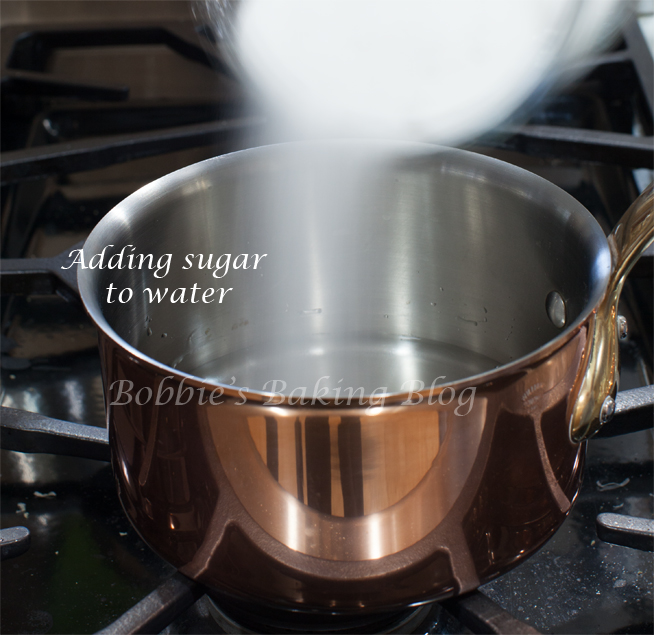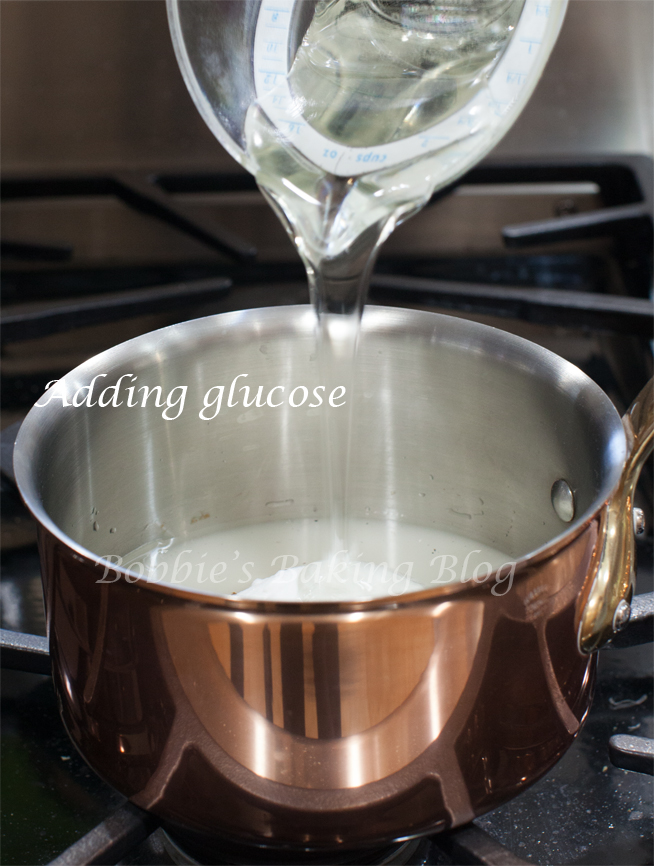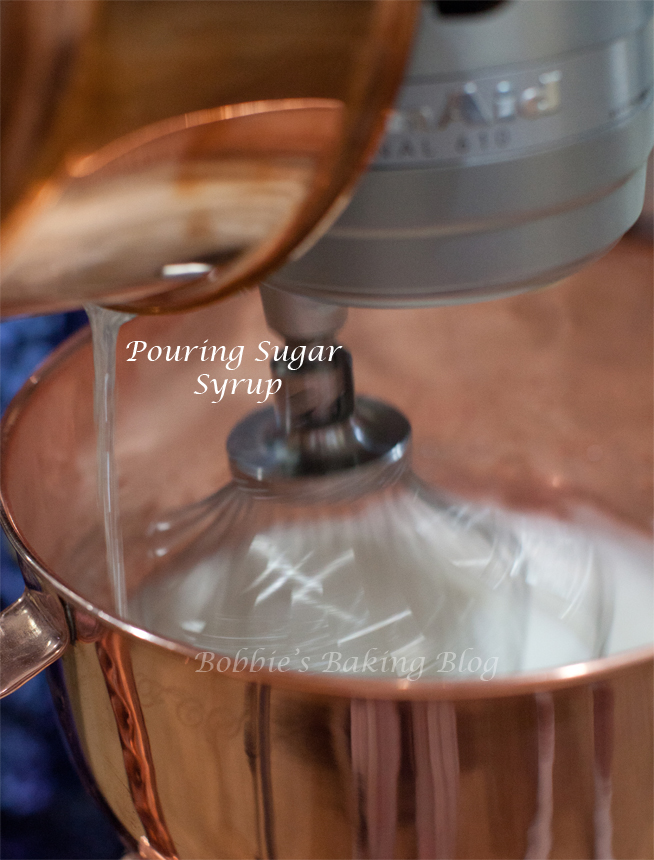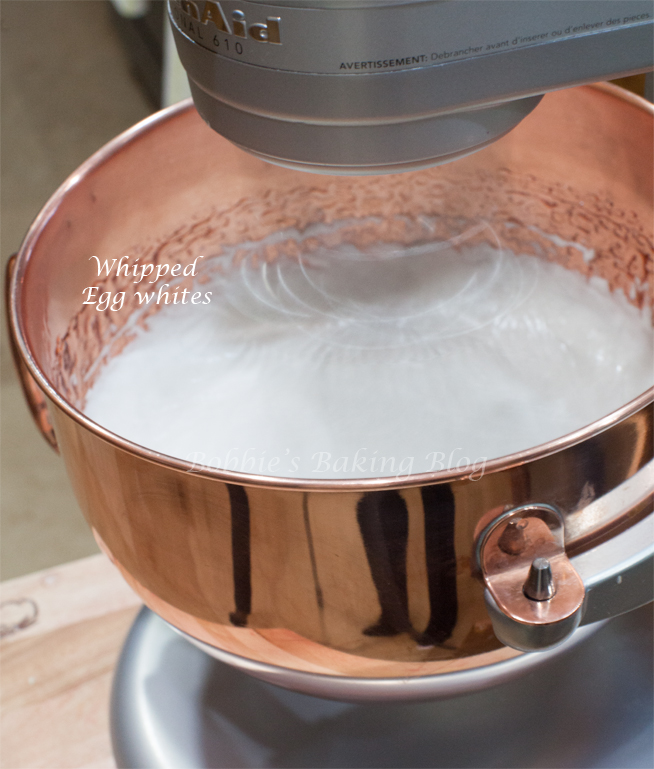 When about 2 minutes is left add the key lime powder, limoncello, vanilla cognac, and essence.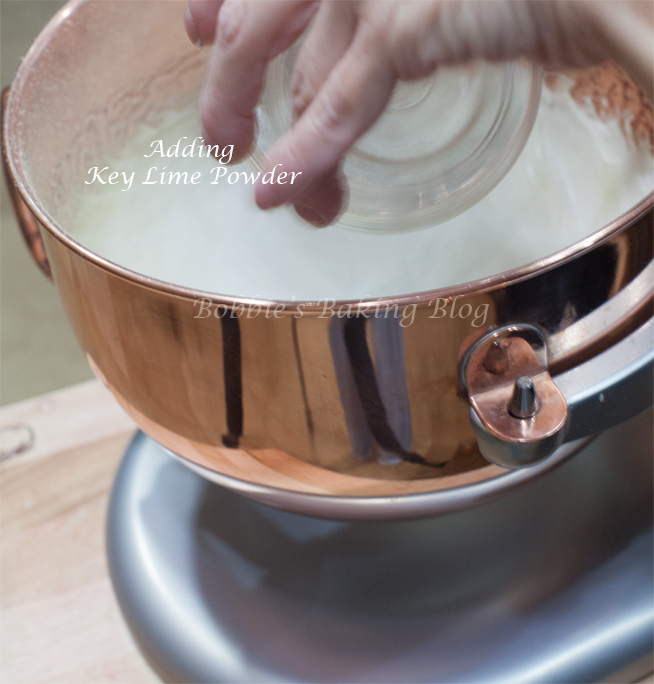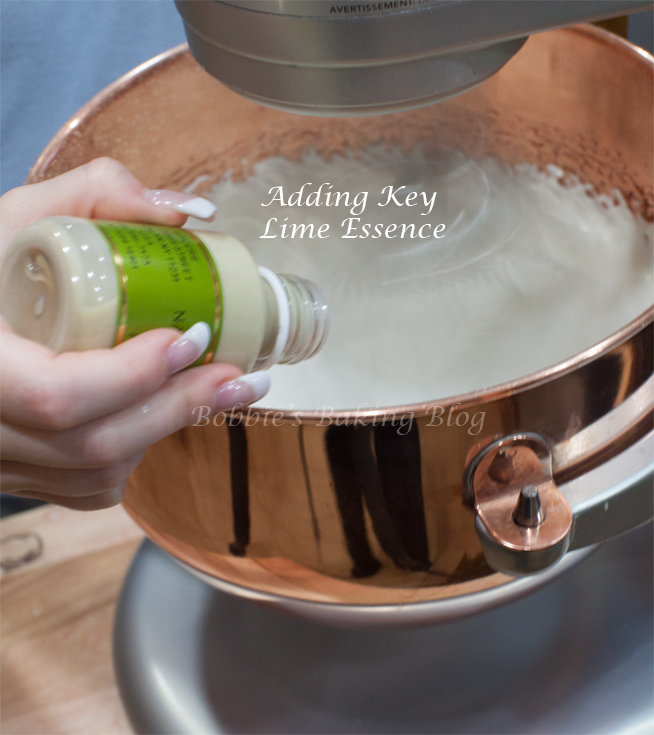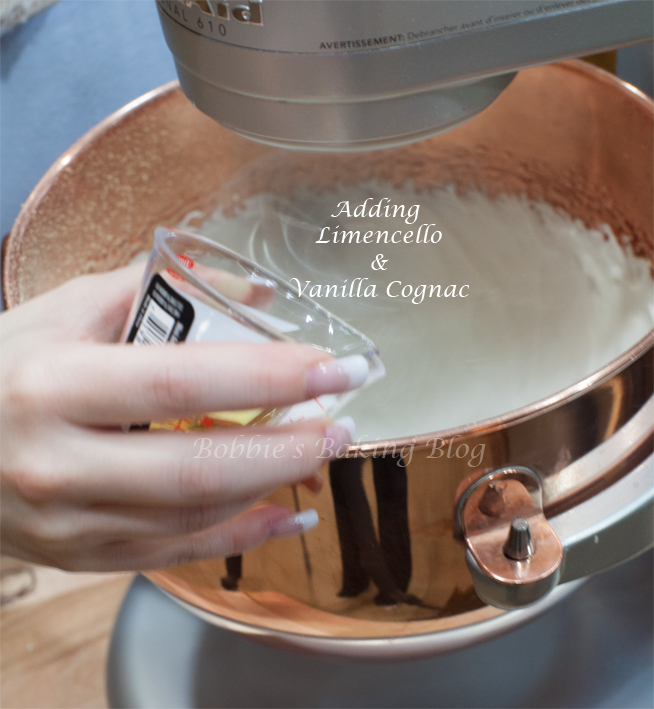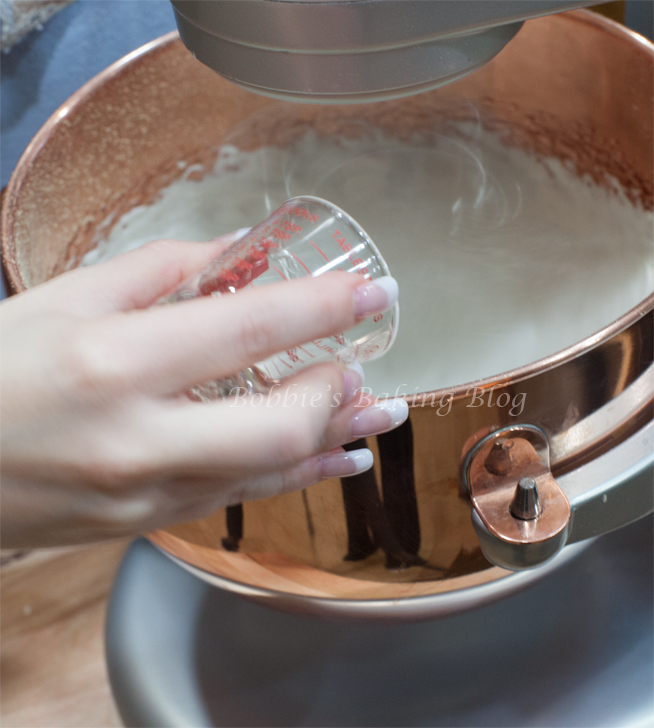 **If you prefer not to use alcohol substitute 2 teaspoons of vanilla extract and spay a light mist key lime edible perfume.
Once the the marshmallows are finished remove with a sprayed rubber spatula, and pour into the prepared pan.
Lightly wet your CLEAN hands with cold water and smooth the top of the marshmallows, wait a minute or 2 and dust with icing sugar-cornstarch mixture and lime luster, the luster is optional.
Allow the marshmallows to set overnight and cut. We us a culinary guitar, but a good serrated knife and a kitchen ruler (a ruler only used with food) works fine.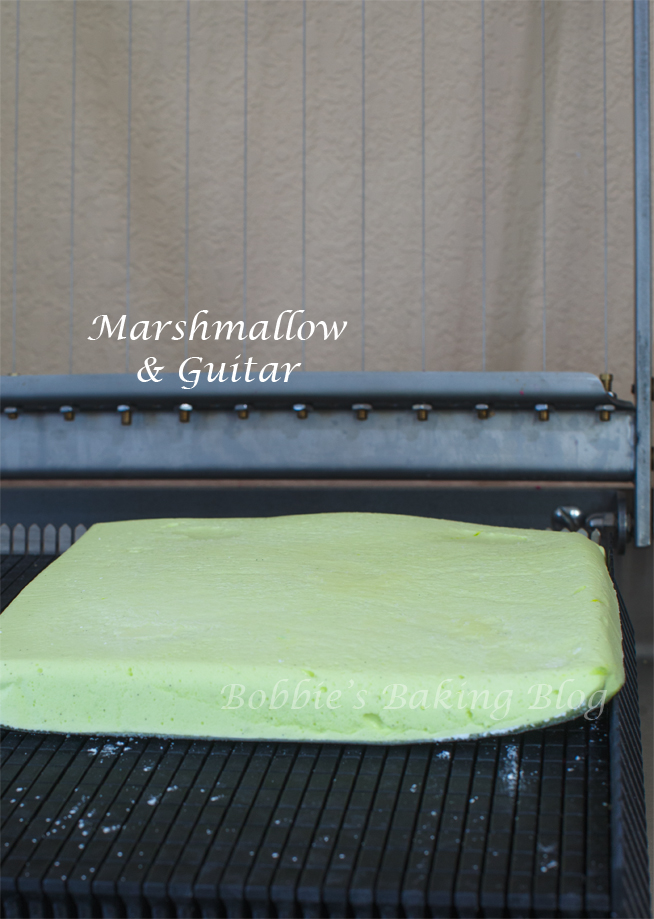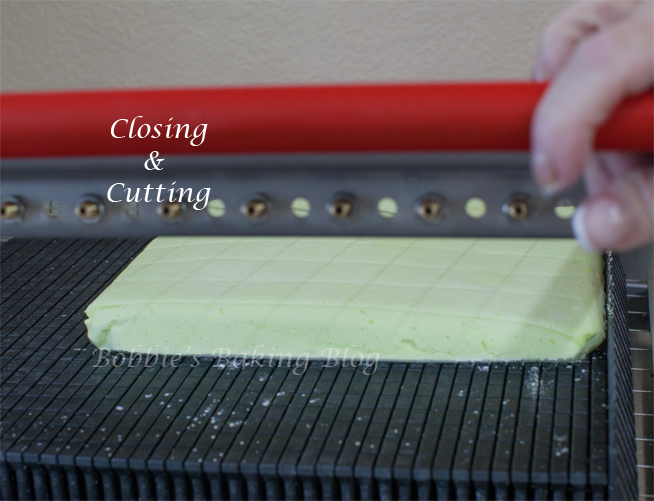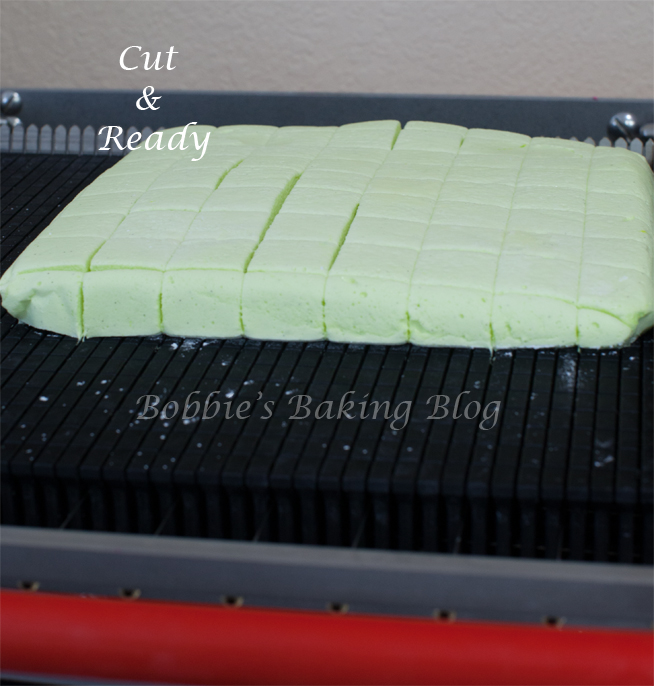 Insomnia has been a part of my life since I was small; it was a refreshing surprise to have the opportunity to play in the kitchen with Sydney. The world at time is quite, still with a little chill in the air, having a partner in crime was sweetly extraordinaire!