The key to an original inspired fashion cake is having a keen sense of the world around us.  Nothing is insufficient from vintage craved fireplace, to the card you received on your birthday. I once found inspiration from an antique vanity. The colors that grab your attention  can easily be transposed to a cake. I find myself taking photos of unusual objects throughout the day. Fashion encompasses us, it is forever evolving, yet also being reinvented.  The fashion from the 1920's have become the trends of today with a modern twist. We have the ability to create inspired edible fashion cakes with royal icing, fondant, modeling chocolate, and isomalt. Wedding dresses and runway designs are another awesome muse for inspiration, with their intricate  handmade lace, the cascade ruffles and sparking embellishments and jewels, they enthusiastically encourage us to design a fashion inspired cake.
I thought I would share how I created  this cake for Cake Central's magazine volume 4 issue 9. I was given a photo of a garment from the runway during fashion week, and this is my fashion fondant inspired cake.
Bobbie's Fashion inspired Cake:
Equipment:
Foam Pad
Ball tool, metal
Rose Petal Cutter, Op
Linen ceramic tool, HP
Ribbon Cutter, FMM
Stay fresh mat
Dusting artistic brushes
#1 round artist brush
Pasta Machine, optional
Materials:
Fondant, Satin Ice
Gumpaste, Satin Ice
Antique Silk petal dust, CK
Pearl petal dust, CK
Vodka
Edible glue, or egg white
Crisco
Cornstarch
You will want to create your fondant/gumpaste designs a day ahead of the cake, to allow proper drying time.
Sometime it may seem daunting to look at garments and construct a design. If you sketch a basic cake first with the shape you want and how high the cake will be (how many layers) this help you with designing the garment.
From that point look at the garment  and the first component your eyes are drawn to, draw that component on the sketched cake, generally from their your left side of your brain will go into over drive.
Keep in mind when you finally have your cake covered and your embellishments are prepared and dried you will most limey change quite a few aspects from the sketch.
The sketch is meant as an aide to give you a base and organize your thoughts.
Here is the photograph (on the left) I was given by Cake Central and the fashion inspired cake I created.
To learn more on the concepts of the dress visit: Here
Flowing Floral:
Knead 50/50 of gumpaste and fondant, place the 50/50 in a bag to keep it from drying out as you work. Remember to condition (knead with a crisco) you 50/50 each time you use it.
For the floral designs you will need to cut out three sizes of a plethora of OP rose petals. Cut about nine petals at a time, place eight under a stay fresh mat to keep moist. Place the ninth on you foam pad with the ball tool half on the pad and half on the petal add a slight movement. Next take a creamic linen tool and proceed to roll in a fan like motion, this will give your florals a fabric quality. Grab the metal ball tool again to concave the petal by rolling the ball from the base up towards the middle. Finally pinch the the base together and brush a small amount of edible glue to hold together.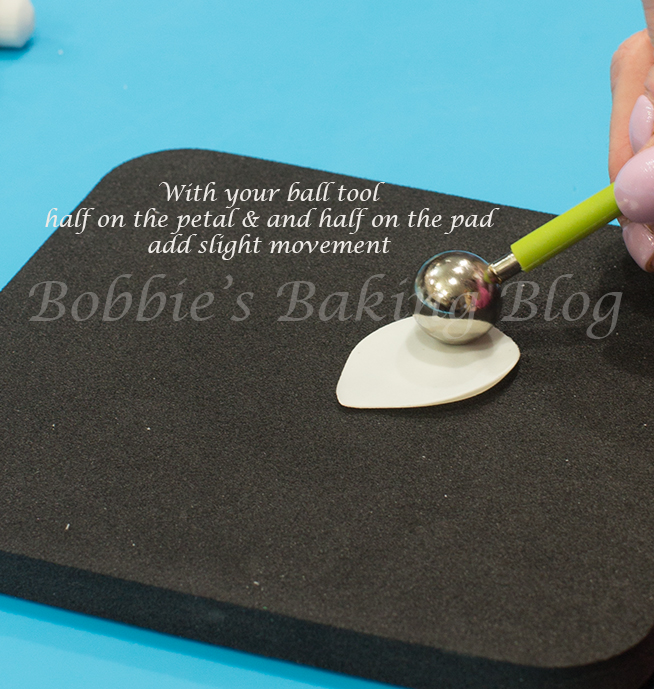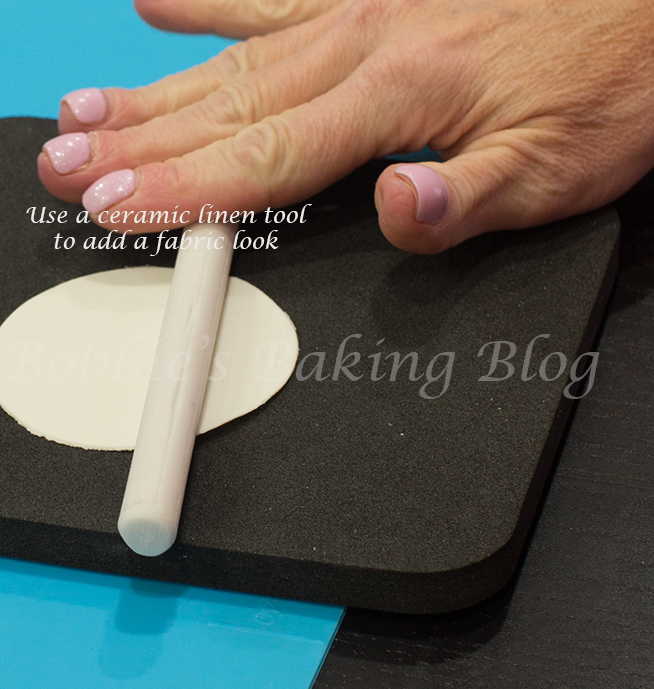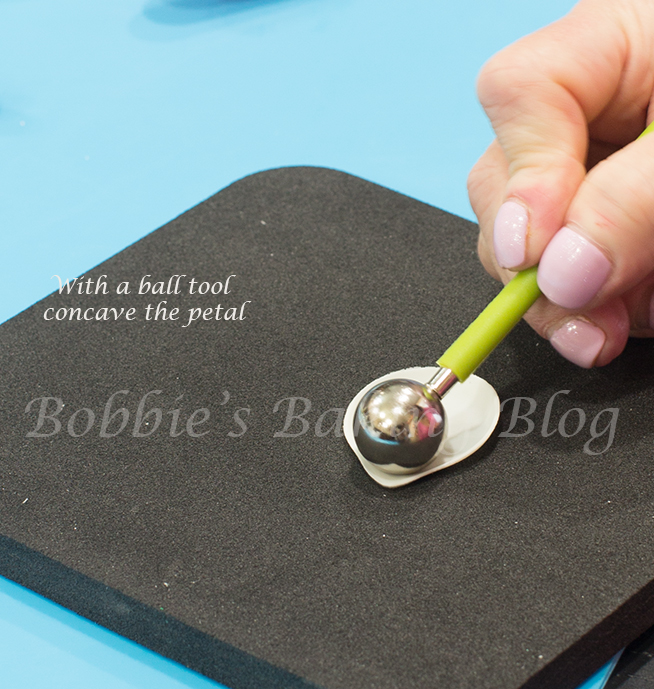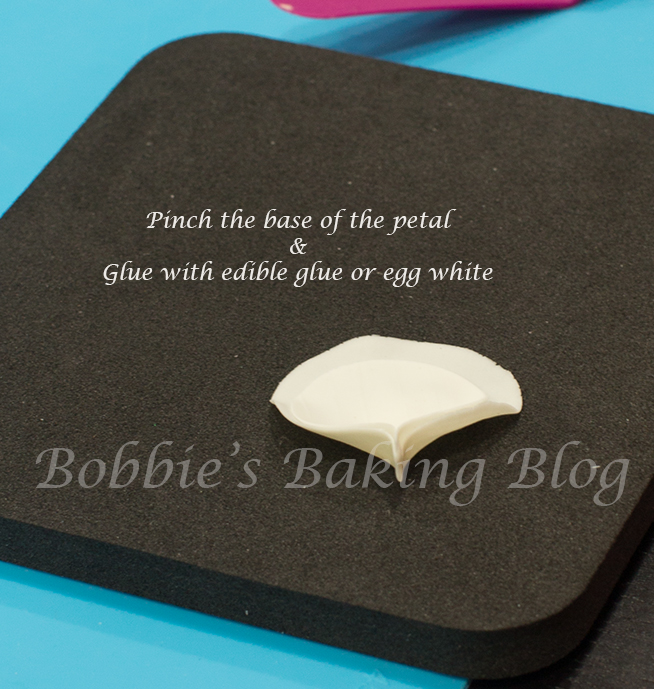 Dusting, Accent Designs, and Assembly:
Dust your florals with antique silk petal dust or pearl, dip a #1 artistic brush in a little vodka and paint the outer edge.
Accent Designs:
 Use a ribbon cutter with 3.8 cm/1.5-inch width and the plain wheel. Cut two vertical strips, apply to the cake with edible glue in a "V" shape starting from the top of the second tier to the bottom. Cut two additional strips with the same width. One will need to be long enough to wrap around a 6-inch cake and the other long enough to wrap around an  6-inch and an 8-inch cake.
Assemble:
Mix a "fondant glue,"  use your left over fondant scrapes and fold in edible glue until the mixture become sticky and stretchy. Apply a little to the back of the florals and attach to the cake.
Watching the fashion shows during Fall/Winter and Summer/Spring will help you be able to design Haute-Coutue fashion inspired cakes for clients, friends and/or family.
I would, as always love to see your fashion inspired cake.
Enjoy!