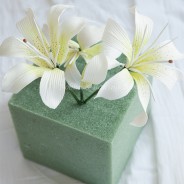 Tiger Lilies are romantic, amorous, and mysterious; perfect for wedding cakes. Weddings give off a feeling of enchantment, the bride feels as if she is a princesses for one beautiful day. The air of mystery seems to enthrall the couple the next day; unsure what the next twenty years will bring. Tiger Lilies are beautiful and full of pride. So it is apropos that many brides choose them for their wedding cake decor. Creating them out of gum paste gives an illusion of realness and elegance. Mastering the technique takes time, patience, and an...
read more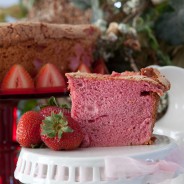 Almost everyone has their favorite type of cake, but might not realize the different methods used for baking cakes. Mine is an  Angel Food Cake, strawberry, is my ultimate favorite flavor! Angel Food cake is a egg white, fat free foam cake. Sydney's happens to have two favorite cakes joconde and genoise, both are a French type of sponge cake using both egg whites and egg yolks, separately, to leaven the delicate cake. Angel food cakes and foam cakes contain very little fat or no fat at all and the eggs are relied on for their light...
read more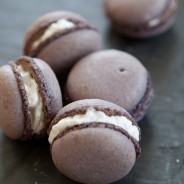 Macaron Terms:  Tant pour tant: Half and half, half almond flour and icing sugar Meringue: whipped egg whites French Meringue: Egg whites, room  temperature, whipped with high percentage of sugar Italian Meringue: Liquid Egg whites, room temperature, whipped with a sugar syrup Macaronnage: Folding the almond flour mixture with the meringue Macaronner: The final batter Pied: Baked Macaron with crinkled foot Colorant: Powder or gel food coloring for the the macaron shell and filling Fillings: A creamy delicious crème anglais, buttercream,...
read more