A little package arrived the other day from Smiley360 Pompeian olive oil, a flexible chopping board and sliding measuring spoon. I racked my brain to create a unique recipe for this product; when I finally had a light bulb go off..Spicy Chocolate-Vanilla Pound Cake.  A pound cake to heat your taste buds while the seasons change. I must admit I had never tried Pompeian olive oil prior to this recipe; I was a little nervous. To my surprise the pound cake was moist and delicious, the olive oil accented the flavors of the pound cake.
Marbled Pound Cake:
187 grams, 1½ cups plus 3 Tablespoons cake flour, sifted
12 grams/ 1 1/2 Tablespoons cake enchanter
63 grams/1/4-cup cocoa powder
63 grams/ 1/2 cup water
½ teaspoons baking powder
Pinch of salt
81 grams /6 Tablespoons Pompeian olive oil
300 grams, 1½ cups sugar
¼ teaspoon cayenne pepper
115 grams, ½ cup heavy cream
116 grams, ½–cup mascarpone cheese
3 large eggs, about 165 grams
½ teaspoon vanilla extract
Prepare your mis en place.
Spray 1- a loaf bunt pan.
In a small wide mouthed bowl whisk the cocoa powder and boiling water, set aside to cool to room temperature.
Sift together, 3 times, cake flour, cayenne pepper, and baking powder. Set aside.
In standing mixer with fitted whisk attachment, beat  the eggs until completely mixed. Gradually add the sugar and salt until pale yellow and tripled in volume, about 4 minutes.   Add the cream and mascarpone, continue to beat on medium speed.
Add the dry ingredients and alternating with Pompeian olive oil, beginning and ending with the cake flour, and mix until incorporated.
  Remove 1/2 the batter to a separate bowl, pour the cocoa mixture into the  batter. Fold until the batter is completely chocolate colored.
Using a medium ice scooper alternate the batter with the chocolate batter. Pour the batter into the prepared loaf pan, with a regular butter knife swirl, in an s-shape, the  two batters. This will marble the batters together, be careful to not over swirl. (To remove air bubbles.) Brush a line with melted butter in the center of the raw cake. Bake for about 40 minutes, until the top of the cake is golden brown, spring back when pressed lightly in the center, or a tester, inserted in the center of each comes out clean.
Cool the cake in the pan on a cooling rack for 15 minutes. Remove cake from the pan and cool on the rack.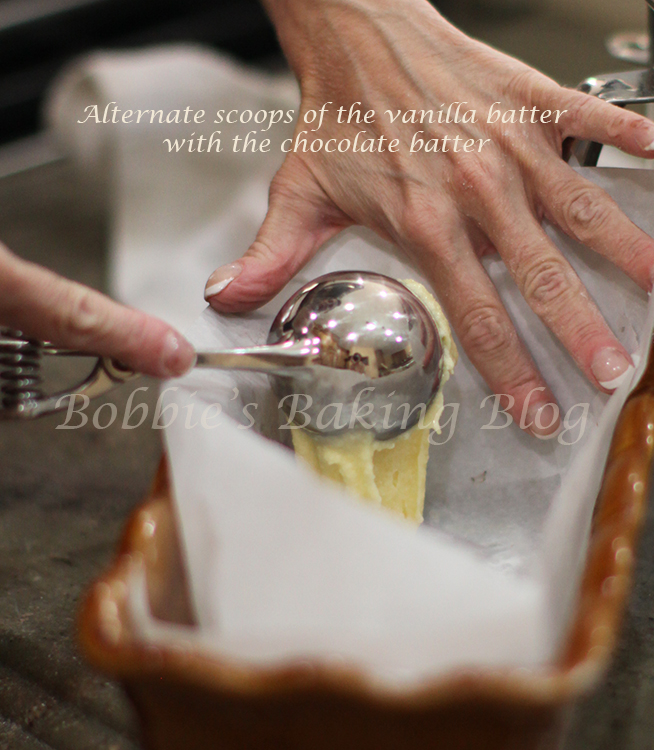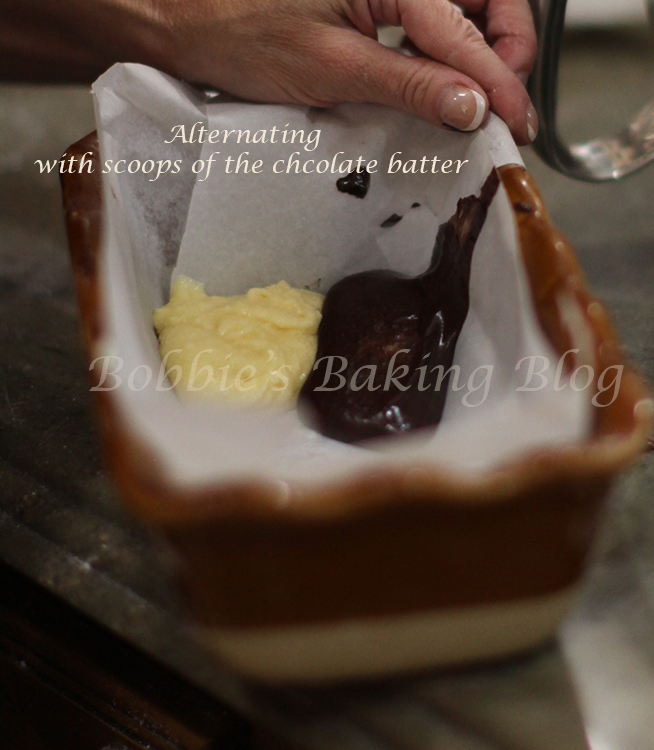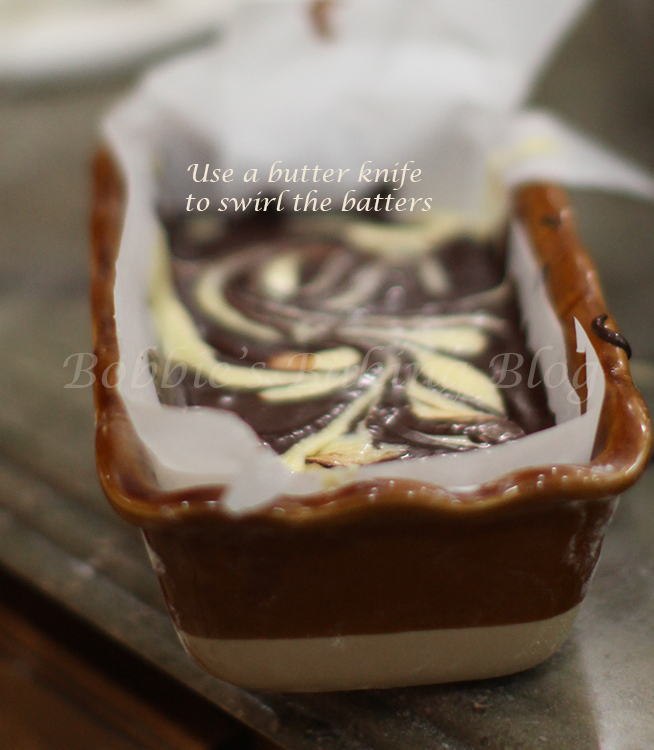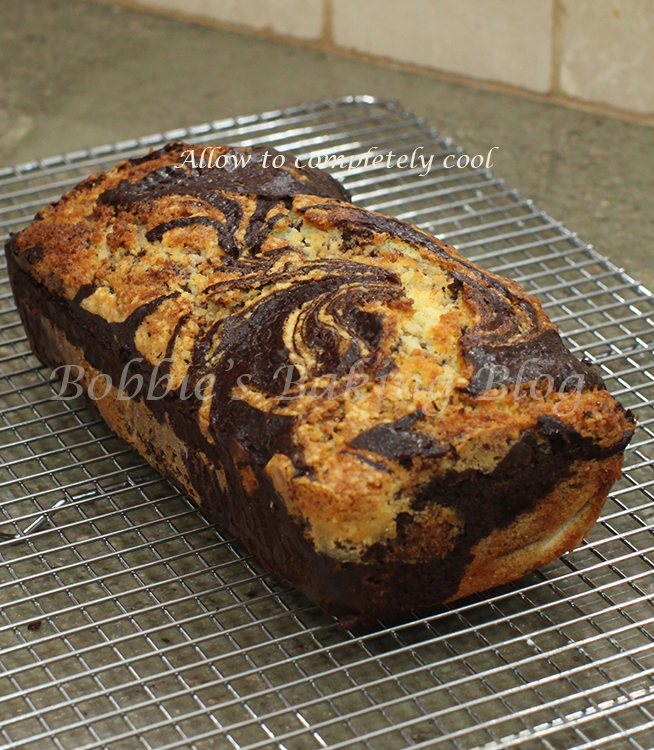 When the cake  is completely cooled, coat with Godiva icing
This a wonderful Autumn pound cake.
Enjoy!