While grabbing a few ingredients the other day at the food market I noticed out of the corner of my eye …Blood oranges. I was elated I couldn't believe my luck, organic blood oranges in September imported from Italy. Generally blood oranges are not available until January . I know it must seem odd to be this excited about an orange, however a dark-fleshed Moro blood orange is a palatable experience. They are awesome in bellinis, squeezed for a glass of juice, in reduction sauces, salad dressing etc. and my families personal favorite pound cake.  So I bought about 2 pounds (the zest is amazing in most any dessert), quickly finished my shopping, put my groceries away, and began to bake a pound cake.
I would like to share a little secret with you. Even if you are not going to need the zest to the blood orange, zest anyway and store it in the freezer. The zest will last up to 8 months in the freezer, and since it defrosts in minutes you can always have blood orange zest on hand. This works for key limes, limes, oranges, lemons, grapefruit, pretty much all citrus fruit. I put the zest in a ziplock bag and add to the bag as I zest; label the outside of the bag with the date and type of zest.

Blood Orange with White Chocolate Chunk Pound Cake:
187 grams/ 1½ cups plus 3 Tablespoons cake flour, sifted
12 grams/ 1 1/2 Tablespoons cake enhancer
½ teaspoons baking powder
Pinch of salt
113 grams, ½ cup unsalted butter, room temperature
300 grams, 1½ cups sugar
115 grams, ½ cup heavy cream
116 grams, ½–cup mascarpone cheese
3 large eggs, about 165 grams
½ teaspoon vanilla extract
1-Tablespoon blood orange zest
198 grams/ 7/8-cup white chocolate chunks
Prepare your mise en place.
Line a 20.32 x 12 cm/8×4 3/4-inch loaf pan with parchment paper, butter and flour. Set aside.
Sift together, 3 times, cake flour and baking powder. Set aside.
In a standing mixer with fitted paddle attachment, beat butter and sugar on medium speed until blended, about 4 minutes. Add blood orange zest and continue to beat for an additional minute.  Add the cream, crème frâiche, and mascarpone, continue to beat on medium speed until amalgamated.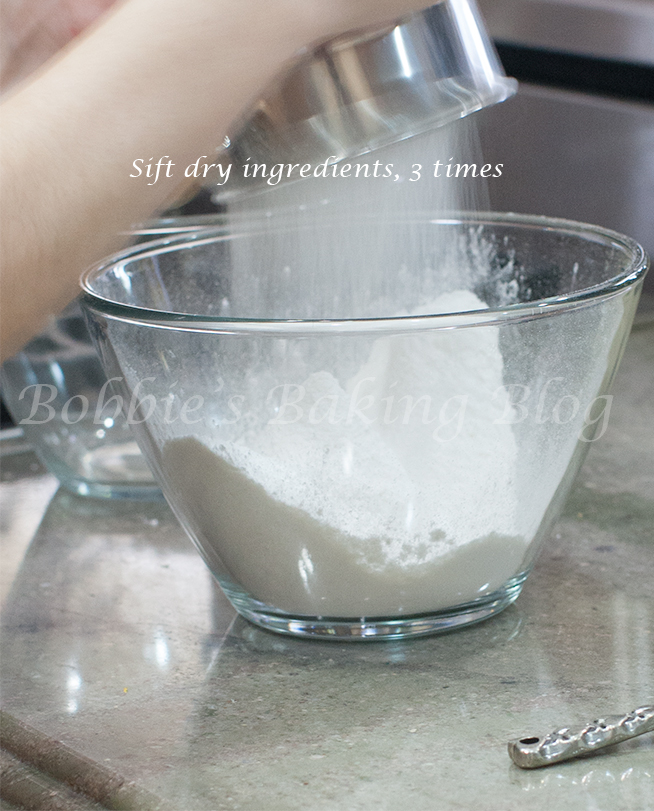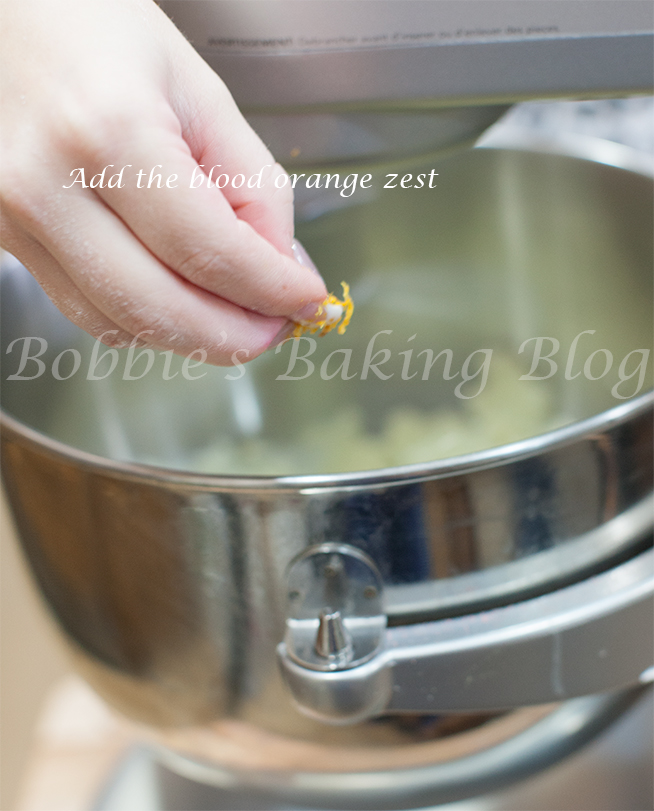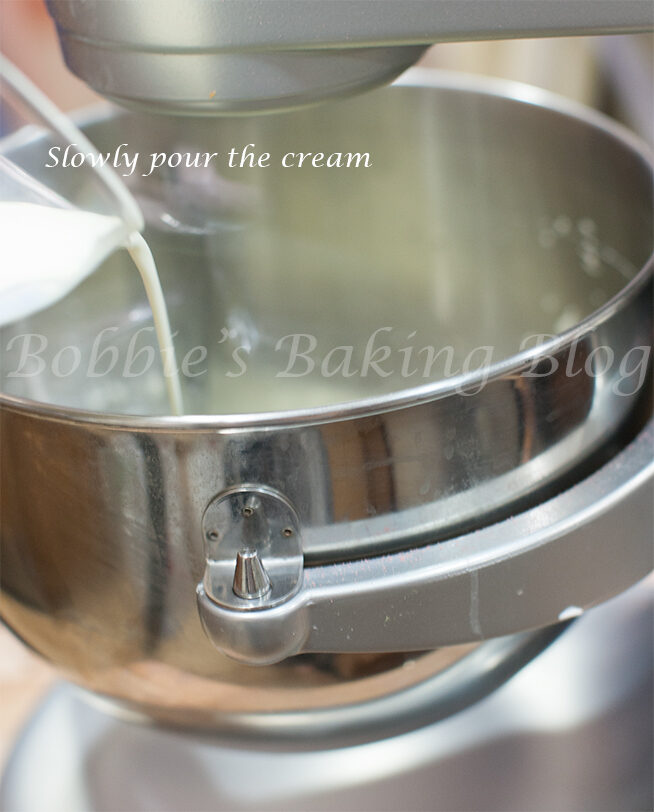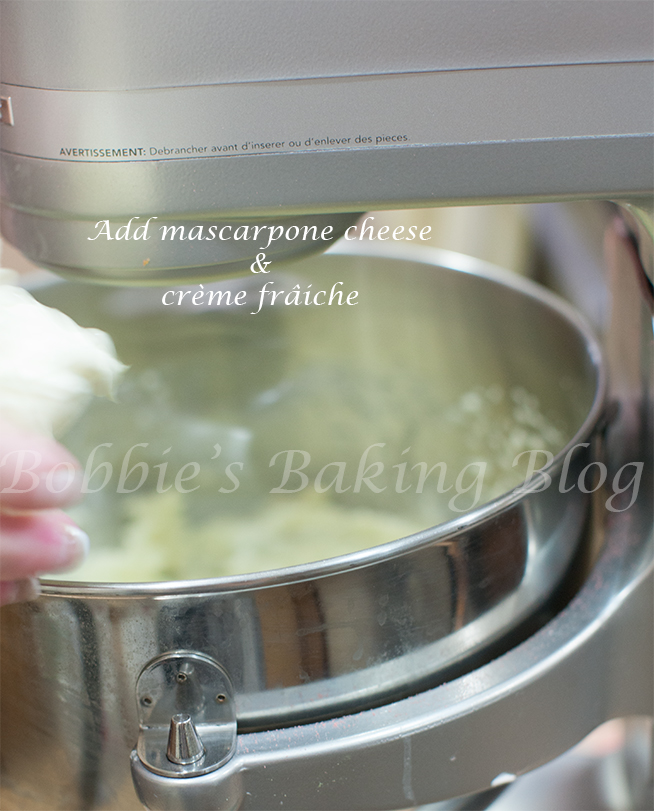 In a measuring jug whisk the eggs and vanilla extract, this is the liquid you will be alternating with your cake flour mixture.
Reduce the speed of your standing mixer to low speed begin with your sifted dry flour mixture. Add only half of the dry flour mixture, alternating with the egg mixture, beginning and ending with the cake flour, mix until incorporated. Make sure to scrape the sides of the mixing bowl and paddle attachment with a rubber spatula after each addition. Remove the bowl from the standing mixer, fold the white chocolate chunks, dusted and tossed with a handful of flour, into the cake batter.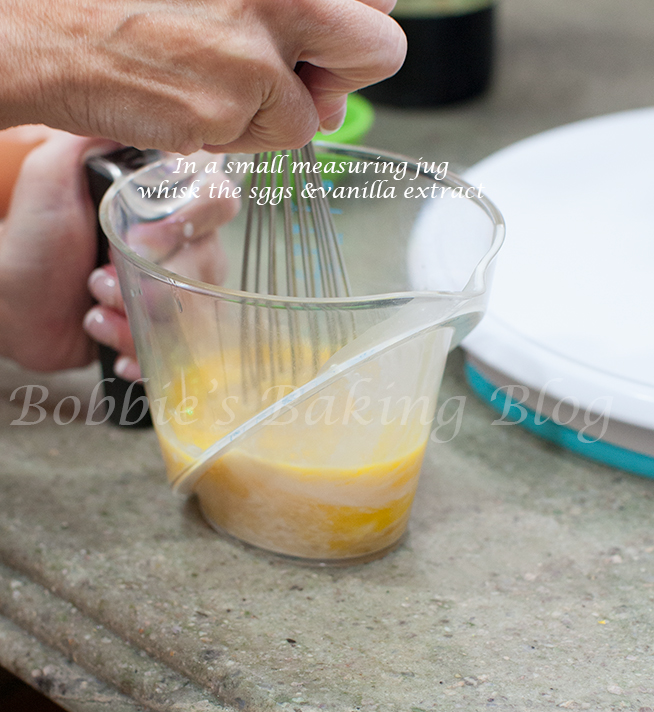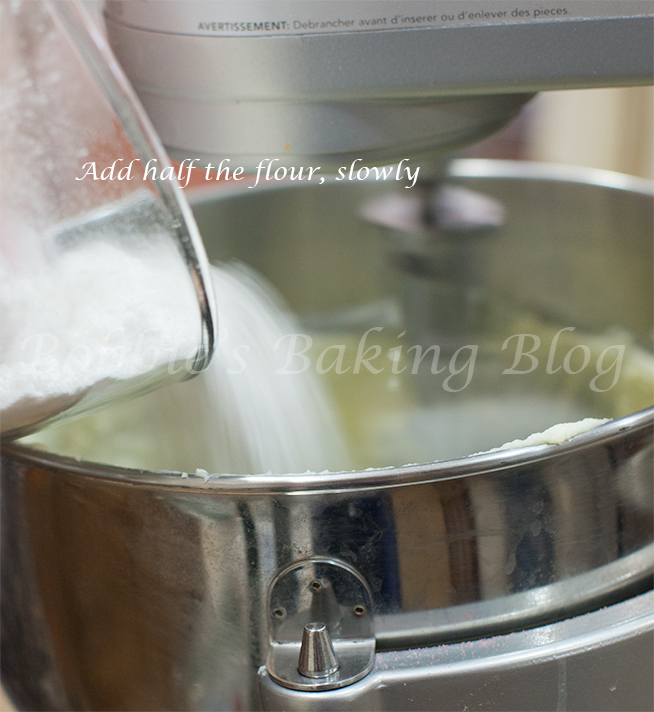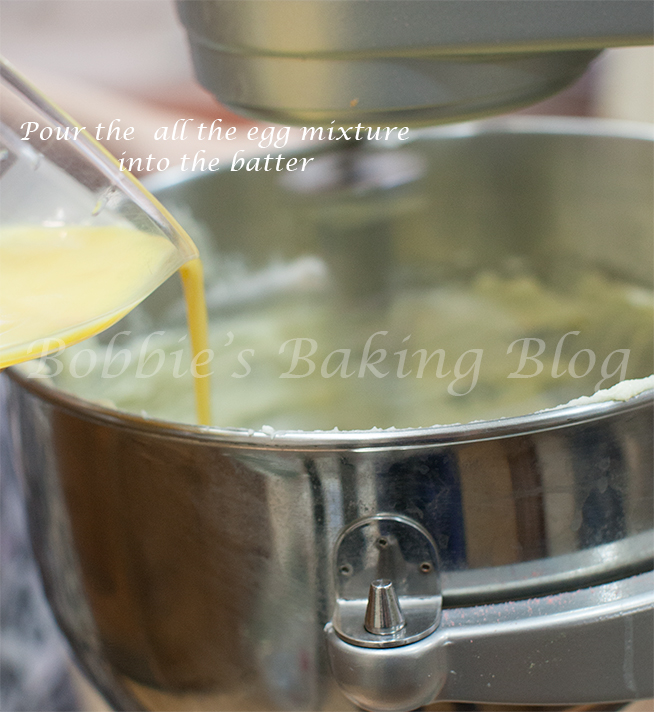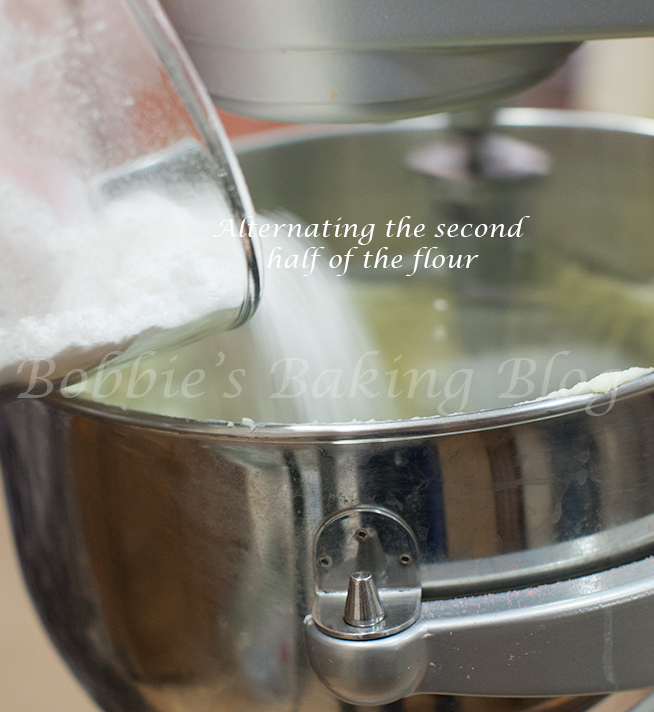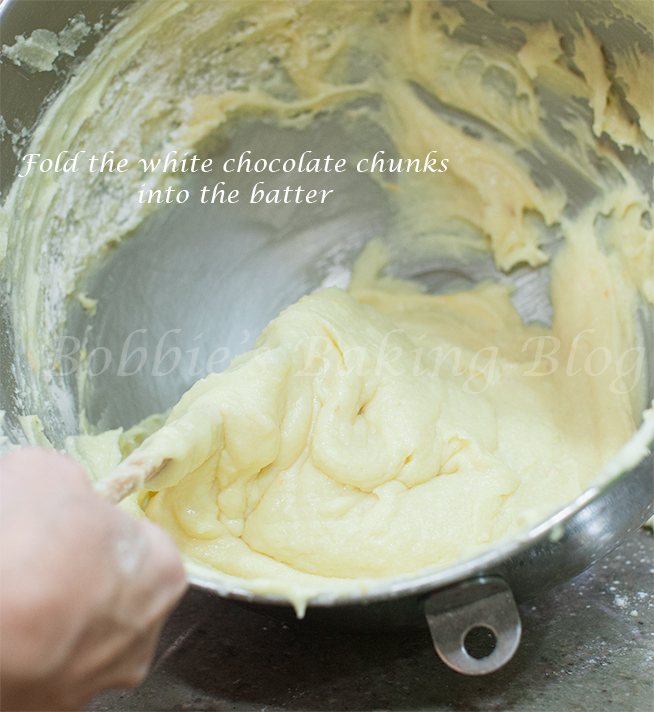 Brush a line with melted butter in the center of the raw cake. Bake for about 55- 60 minutes, until the top of the cake is golden brown, springs back when pressed lightly in the center, or a tester, inserted in the center and comes out clean.
Cool the cake in the pan on a cooling rack for 15 minutes. Remove the cake from the pan and cool on the rack.
When the cake is completely cooled, coat with Godiva White Chocolate Icing.
Godiva White Chocolate Icing:
Ingredients:
120 grams/ 1-cup powder sugar
85 grams/ 3 ounces white chocolate, melted
30 grams/ 2-Tablespoons whole milk
15 grams/ 1-Tablespoon Godiva white chocolate liqueur
Materials:
Large glass bowl
Hand whisk
Prepare the  Godiva White chocolate icing mise en place.
 Place sugar in a bowl; add milk, whisk until the icing sugar is moist and loose. Add and whisk the white chocolate liqueur until the glaze is pourable. Pour the melted white chocolate into the glaze and whisk to amalgamate the glaze.
Pour over the cooled pound cake.
If you prefer more of a glaze than an icing; omit the melted white chocolate.
[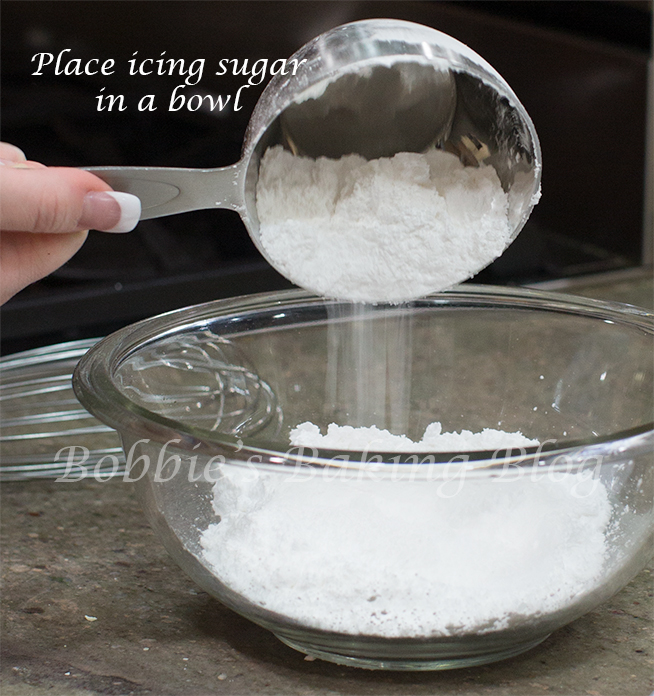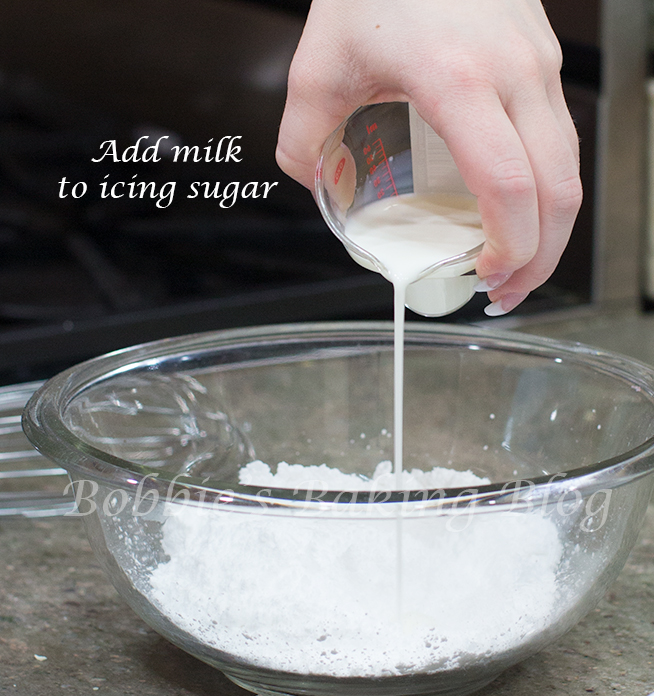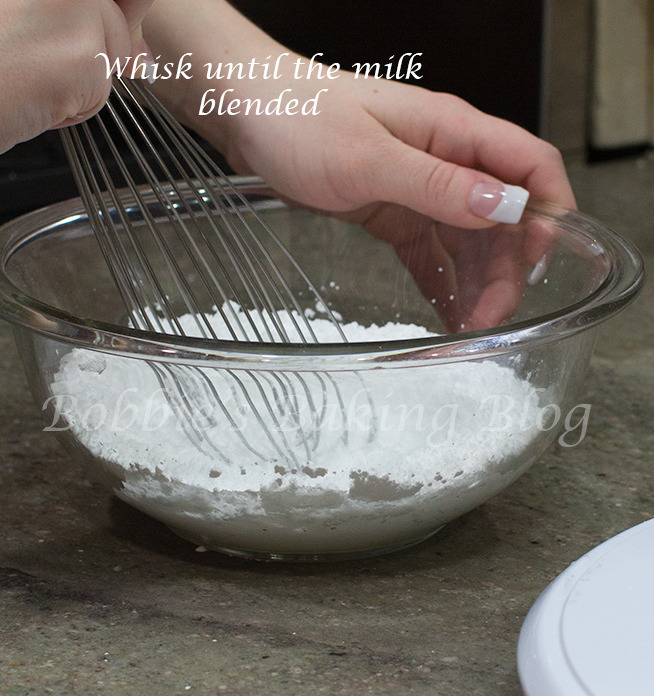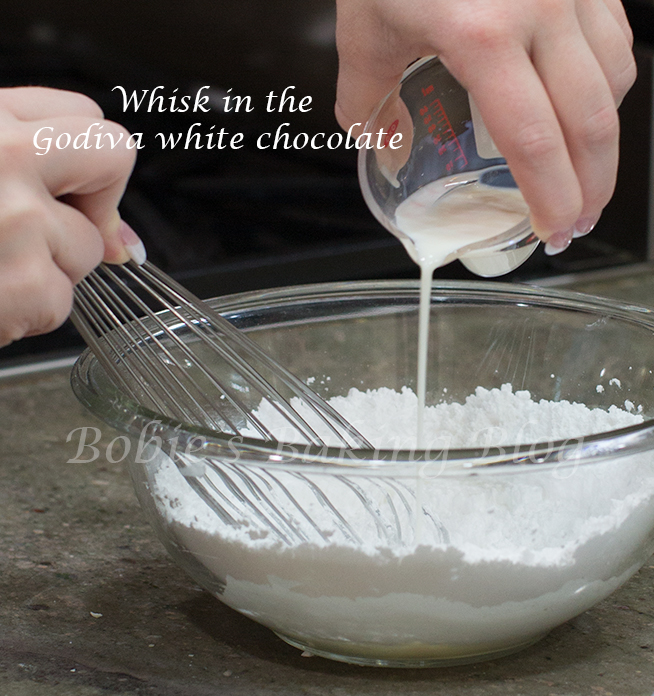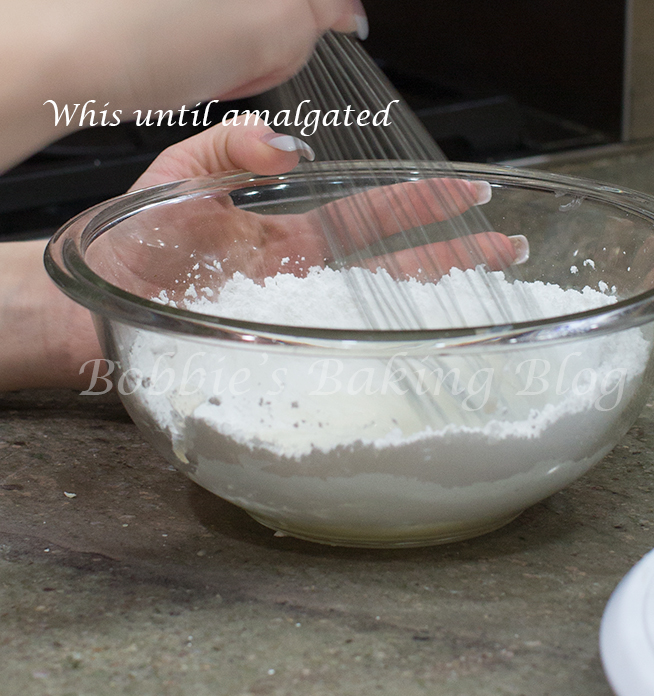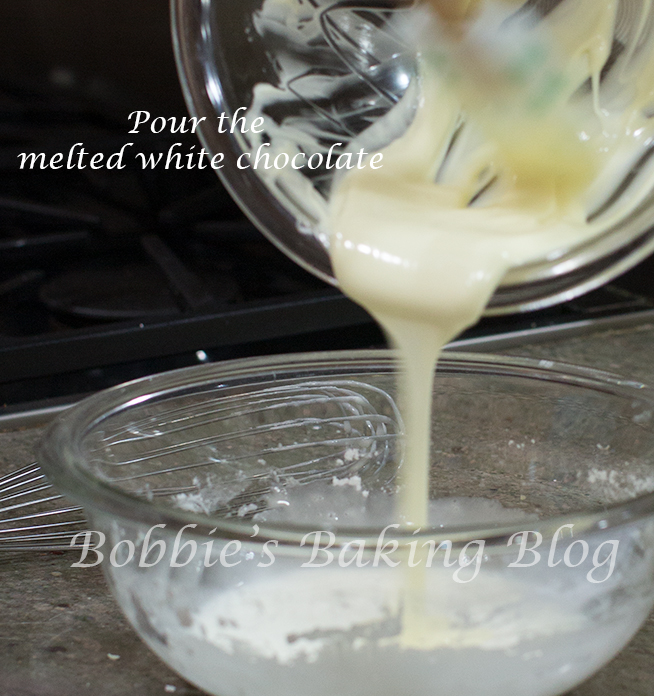 Once you have had on slice of White Chocolate Chunk Blood Orange Pound Cake you will be dancing in the produce section
every time you find Moro blood oranges. If I forgot to mention there are several varieties, however the Moro from Italy are my favorite!
Enjoy!