Rose are a traditional gift (for that special person in your life), 196 million roses are bought on Valentine's day. Everyone  loves to receive that inciting long rectangle box with aromatic rose laying on a pillow of tissue paper. However within a few days your delicate rose begins to wither away; you have three choices at this point to press them, dry them out, or though them away. Why not give flower paste (gumpaste) roses instead?  Fully opened roses that you can place in a beautiful vase and save for ever.
Learn how to create fully opened long stem flower paste rose bouquet or just a single gumpaste long stem rose that will last a lifetime!
Valentine's Day Flower Paste Red Rose
Equipment:
20,28, and 26 gauge  white wire, cut into thirds
26 gauge green wire, cut into thirds
Rose petal cutters, Op # 1 to 3
Rose leaf cutter, OP
Calyx Cutter, OP & Jem
Rose petal veiner, SKGI
Spring fine scissors
Half width nile green floral tape
Tweezers
Dusting brushes
Smooth ceramic too, HP
Celstick
Tap mat, ISAC
Stay fresh mat
Floral foam
Foam pad, ISAC
Dresden tool, OP or FMM
Grove board
Edible varnish
Metal ball tool
Fine nose pliers
Wire cutters
Sugar paste rolling pin
Pasta machine
Plastic storage bag to keep sugar paste when not in use
Crisco
Cornstarch
Plastic teaspoons
Cocktail stick, or japanese tooth pick
Mini rolling pin
26 gauge white wire
Material:
Gumpaste
Petal dusts
Poppy red,Ck
Ruby red, SF
Cherry Red, CC
Coal black,Ck
Aubergine,Ck
Egg white or edible sugar glue
For the wired petals you will need a groove board and about 15 plastic teaspoons. You will only need 7 to 9 wired petals, but I like to create a few extra petals in case there is breakage.
You might find it helpful to petal dust the wire petals about 30 minutes after you have placed them on the spoons. The petals will still be pliable and if you need to slightly adjust the petals you will be able to.
Have all your materials and equipment ready.
For an added special touch add a few buds; red rose symbolizes youthful love and beauty.
Watch the video for a refresher on how create bud and partially open rose.
For the video 
Here are a few other coloured roses each with their own meaning.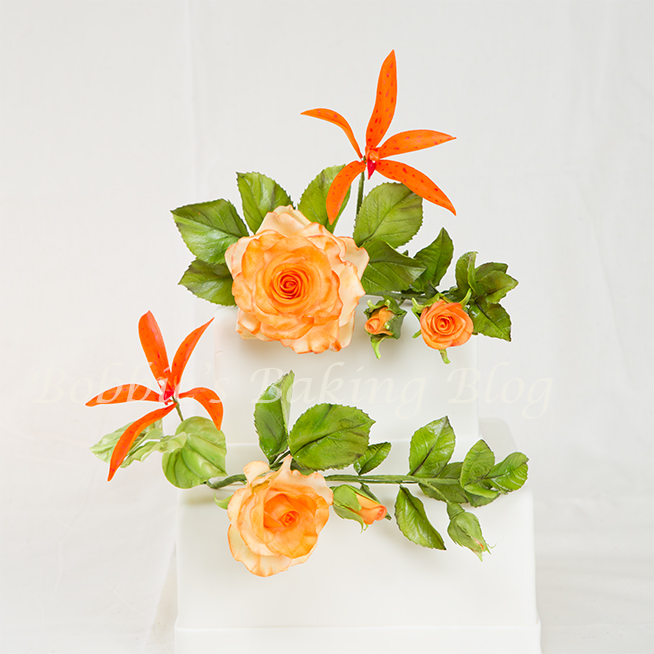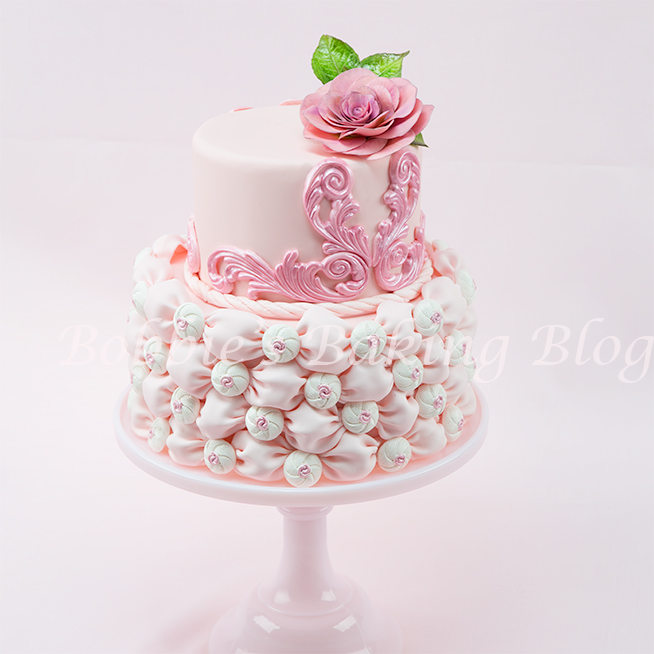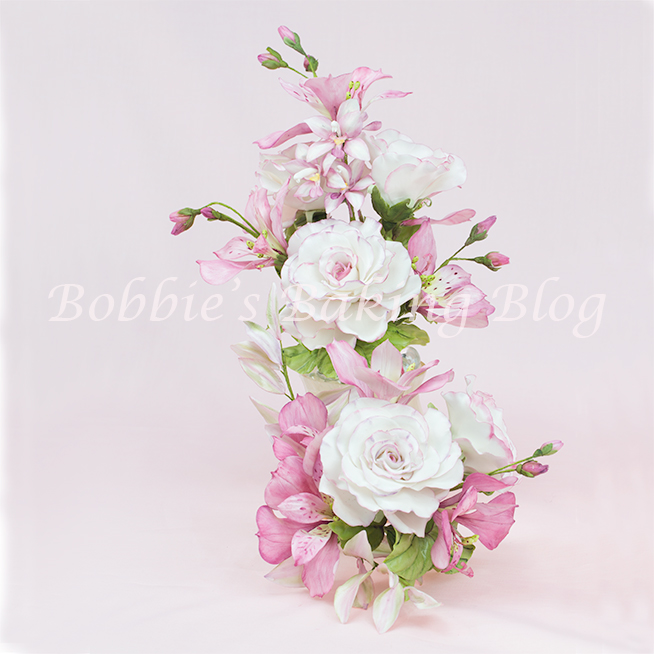 Orange roses are given to those who you desire, you want to get to know better, or whom you are proud of.
Pink roses are given to those whom you want to show thankfulness, admiration, and happiness.
White roses meaning is innocence, gracious, and purity. They are very commonly used in weddings. They can also be given as a sign of mystery.
 For Valentine's Day red roses are the ticket. If they are flower paste red roses you have given the ultimate gift!
Enjoy!