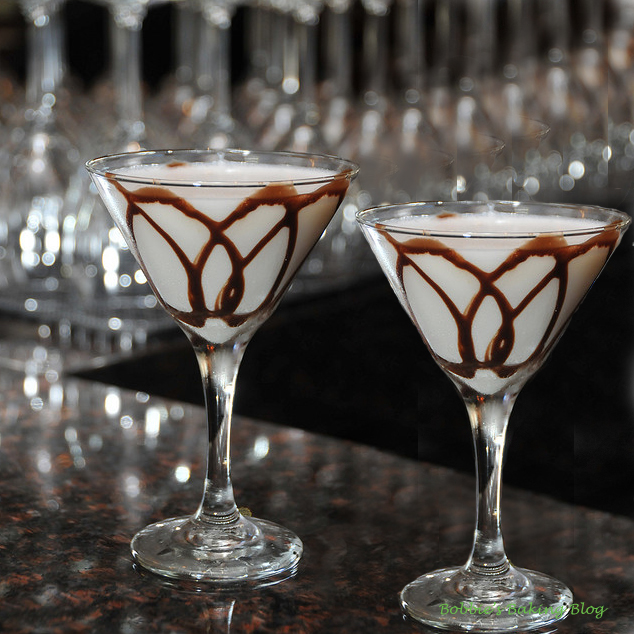 The Perfect Late Night Patio Drink
Last night was my birthday and after a prefect Sushi Den Birthday Dinner, we arrived home to a warm spring night and pulled out the fixings for a Bobbie's White Chocolate Martini. I spent an entire summer creating the most delicious white chocolate martini, finally after many failures eureka! Not only does it taste like a white chocolate truffle but is has a nice kick.
This cocktail could almost be substituted as a dessert, Almost.
Bobbie's Special White Chocolate Martini:
per one martini
2- ounces white chocolate liqueur
2-ounces bialy's Irish crème
2-ounce Vanilla vodka
1-ounce créme de cocoa
Chocolate syrup
Very Cold Martini glass
About 2 hours prior to bar tending your White Chocolate Martini place the glasses in your freezer (overnight is even better.) The martini glasses need to be VERY cold to decorate a design with chocolate syrup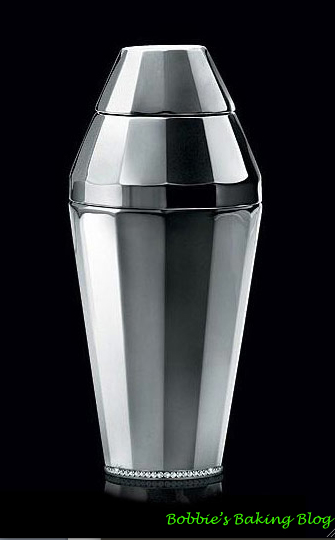 Very slowly drizzle simultaneously as you turn the cold martini glass with the chocolate syrup. Mix all ingredients in a shaker with ice, shake and pour into a chilled cocktail glass. Garnish with white and dark chocolate shavings.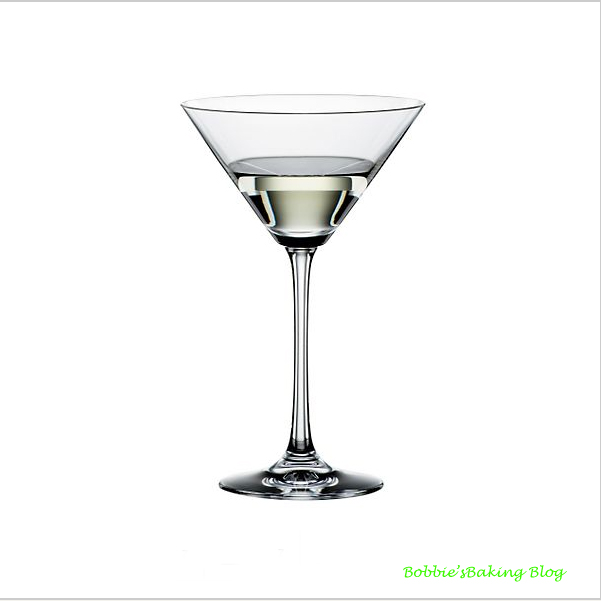 Apple Martinis are not shabby either!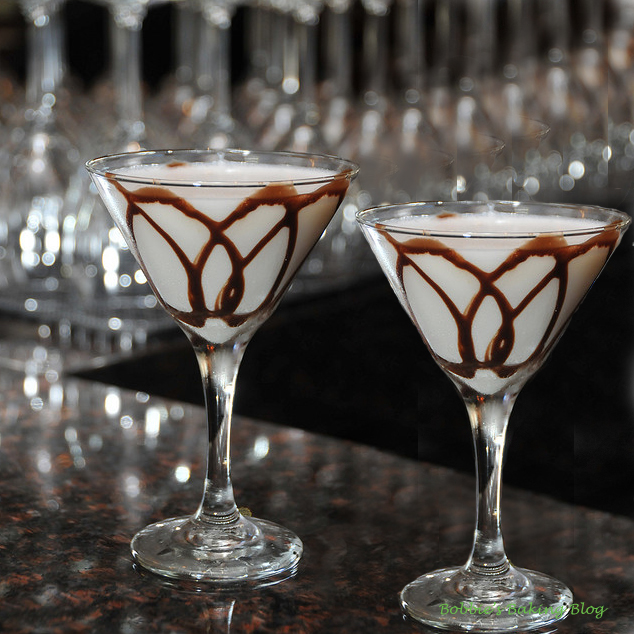 Voila!