Sydney and I needed a rich luscious chocolate filling for a Belgium chocolate cake we were baking, our special rich chocolate pudding seemed perfect. As we were preparing the chocolate pudding DF walked into the kitchen proclaiming he would appreciate if we would prepare a little extra for him to have as a snack. He is a sweet understanding husband and father so we thought why not?
It seems no matter how old you become chocolate pudding is a wonderful comfort food. I can remember preparing chocolate pudding as a young girl scout when I was on camping trips. I was the first to volunteer for "KP" as long as I could also pick and bake the desserts. Yes, we always had smores, but our troop leader adored desserts and we would have a least three to choose from. Lucky me.
Rich Chocolate Pudding:
510 grams/2 1/4 gram-cups milk
 100grams/ 3/8-cup half and half
80 gram/4- egg yolks
75 grams/ 3/8 cup  super fine sugar
198 / 1/18-cups chocolate bittersweet, chopped fine
1-Tablespoon instant espresso powder
2-teaspoons vanilla extract
36 grams gram/ 4 1/2 -Tablespoons cornstarch
18/ 2 1/2-Tablespoons butter
Prepare your mise en place.
In a Bain Maire melt the finely chopped bittersweet chocolate until shiny and silky. Whisk while warm, add the instant espresso powder till complete smooth.
In a heavy bottom sauce pan whisk egg yolks, super fine sugar, cornstarch, and a pinch of salt till combined and ribbons form. In small sauce pan heat the milk and half and half to a light boil, the milk mixture should coat the back of a wooden spoon, and leave a finger trail when drawn across. In a thin stream whisk the hot milk into the egg mixture, tempering the egg mixture carefully.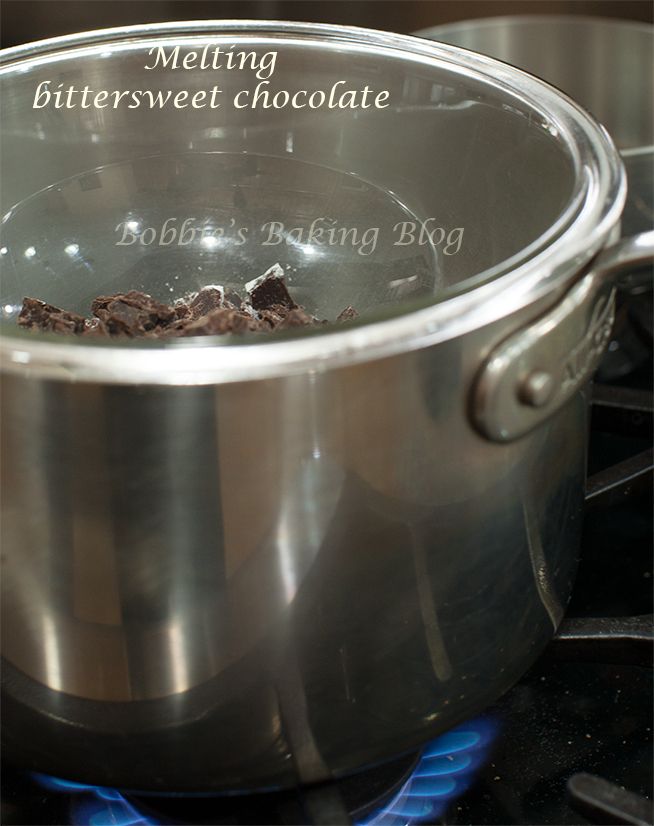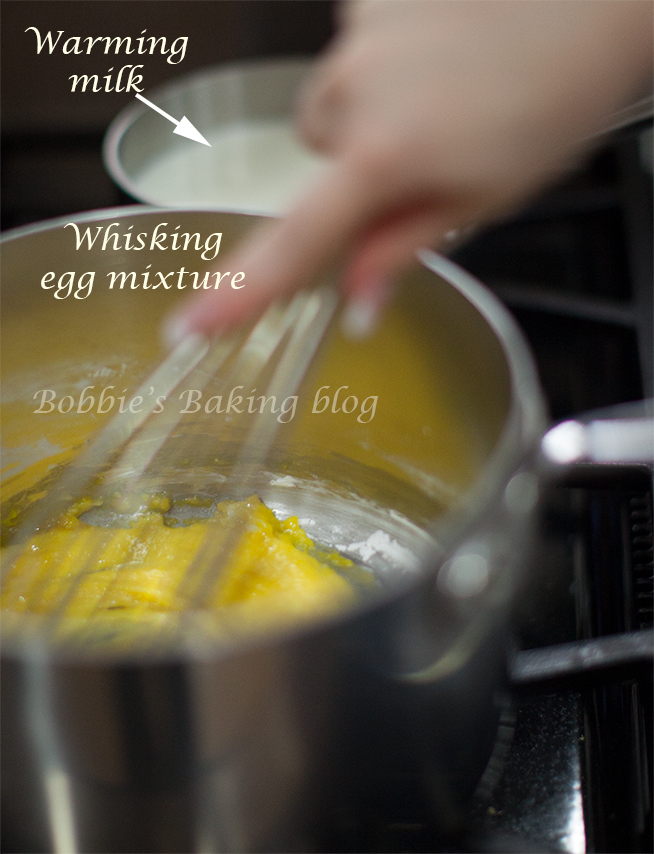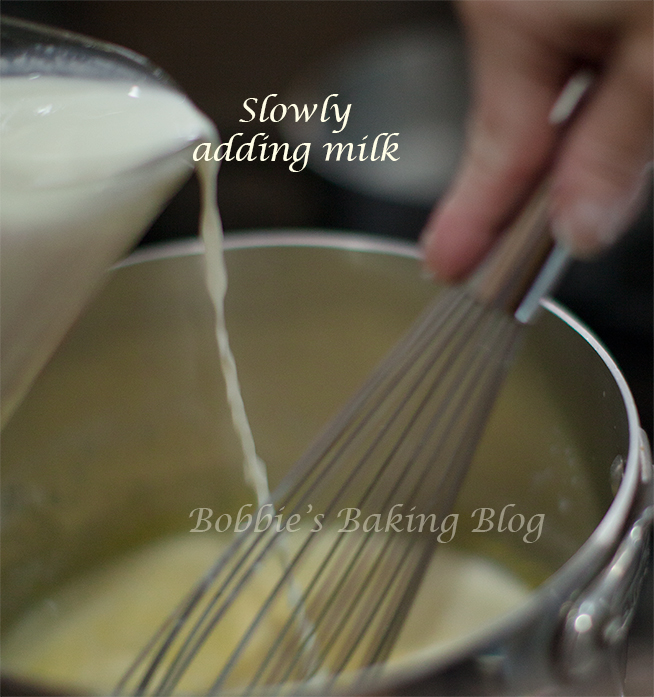 Switch to a wooden spoon, stirring constantly  until thickened over a medium low heat. Remove from the heat and stir the melted bittersweet chocolate and vanilla. Transfer to large glass bowl and whisk the butter into the pudding until smooth and silky.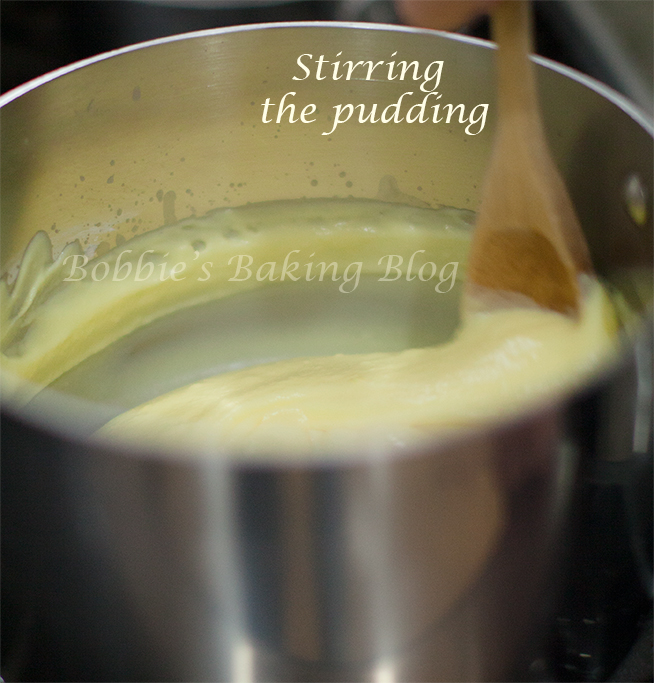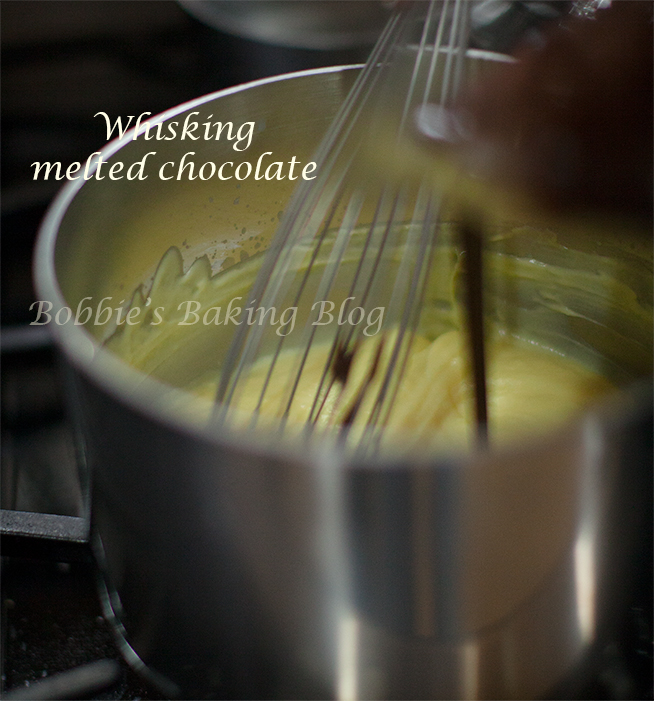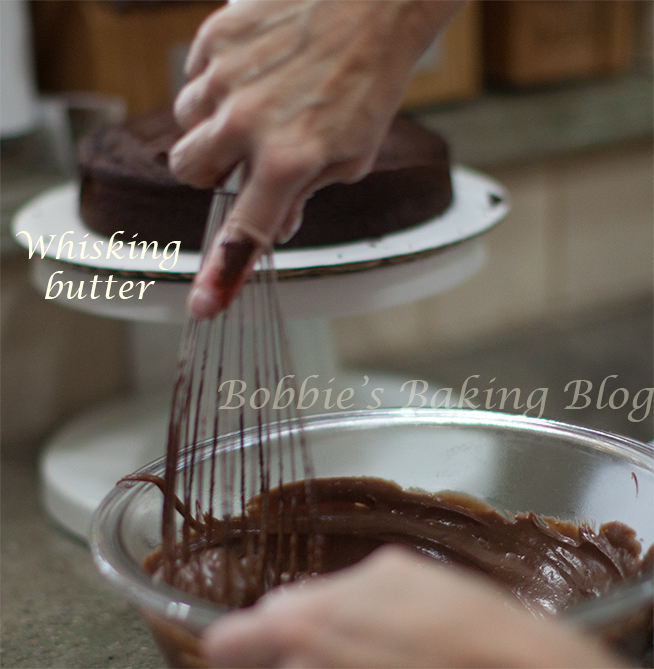 Pour into a decorative glass or ramekin, cover with plastic film directly on top of the pudding, bring to room temperature, and chill in the refrigerator for two hours or  up to 3 days.
Serve with white chocolate curls or whipped cream.
Indulge and enjoy!