Taste like a Crème Cheese Cake!
My husband, DF, seems to always be waiting for his favorite breakfast; Sydney and I bake all day long for our business, we are exhausted by the end of the day and generally put DF's request off for another day. Saturday evening DF and I were having a quiet moon light drink on the deck, when he sheepishly asked if I had baked his muffins. He reminded me of a pouting little boy anxiously awaiting for an ice cream sundae only to realize there isn't any ice cream left. I must admit he played the sympathy card well, I woke up Sydney before the Sunday sun rose to bake his favorite crème cheese muffins. The aroma of the freshly baking muffins quietly creeped up the stairs to DF's senses and he leaped down to the kitchen passionately awaiting for the timer to go off. He had completely forgotten the muffins needed to cool down before I could remove them from the muffin tins. While he was waiting he happened to see the kitchen clock and realized it was only 6:12 am. Sydney was laughing herself to tears which caused me to laugh uncontrollably, DF just sat in his chair shacking his head.
Exotic Crème Cheese Muffins:
275 grams/ 9 ½ egg whites
1/8-teaspoon egg white powder
1-teaspoon vanilla
180 grams/ ¾-cup milk
116 grams/ 1/2-cup mascarpone cheese, softened
110 grams/1/2-cup Crème Fraiche
375 grams/ 3 5/8-cup cake flour
20 grams/ 1½-Tablespoon baking powder
400 grams/ 2-cups sugar
1-teaspoon salt
180 grams/ ¾-cup buttermilk
180 grams/ 1½ sticks or 6 ounces butter, cut into 1-Tablespoon cubes, room temperature
Prepare your mise en place. Preheat the oven to 180 degrees C/ 350 degrees F.
 In a medium bowl whisk egg whites, 180 grams/ 3/4-cup butter milk, and vanilla, set aside.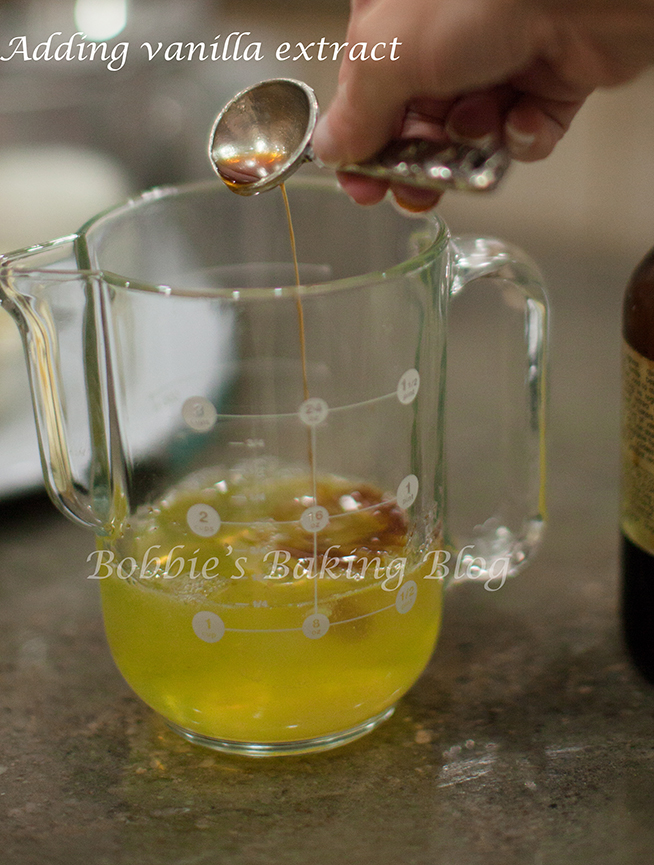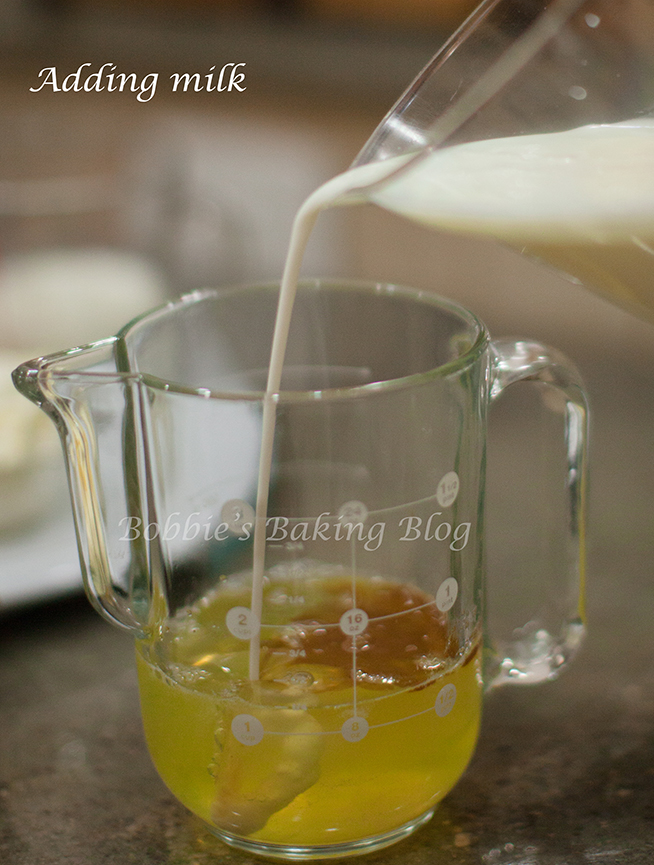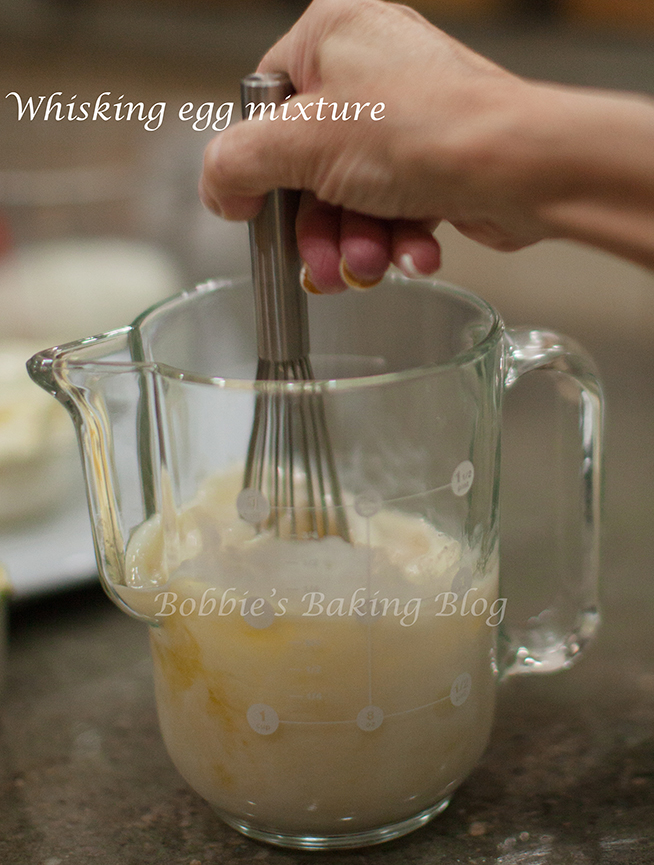 In the bowl of a standing mixer, with the paddle attachment, sift all the dry ingredients (including sugar) and mix on low speed just to blend. Add the butter, crème frâiche, mascarpone cheese and plain 180 grams/ 3/4 –cup milk. Continue to mix on low speed till the dry ingredients are moistened, raise the speed to medium and beat for about 2 minutes.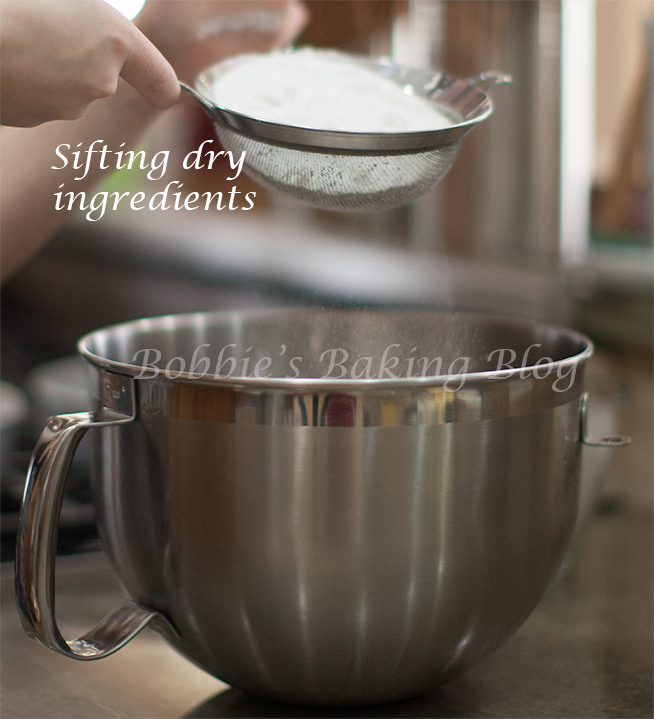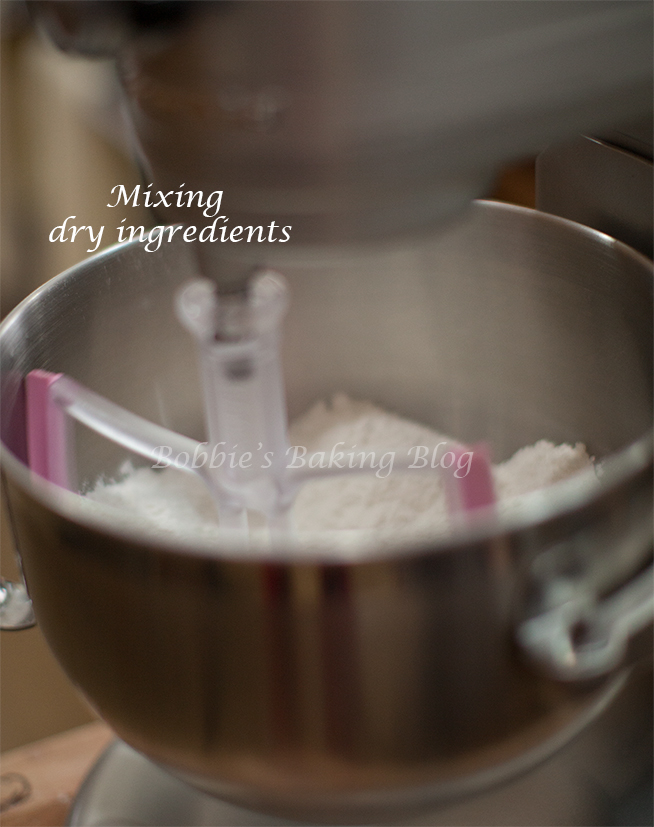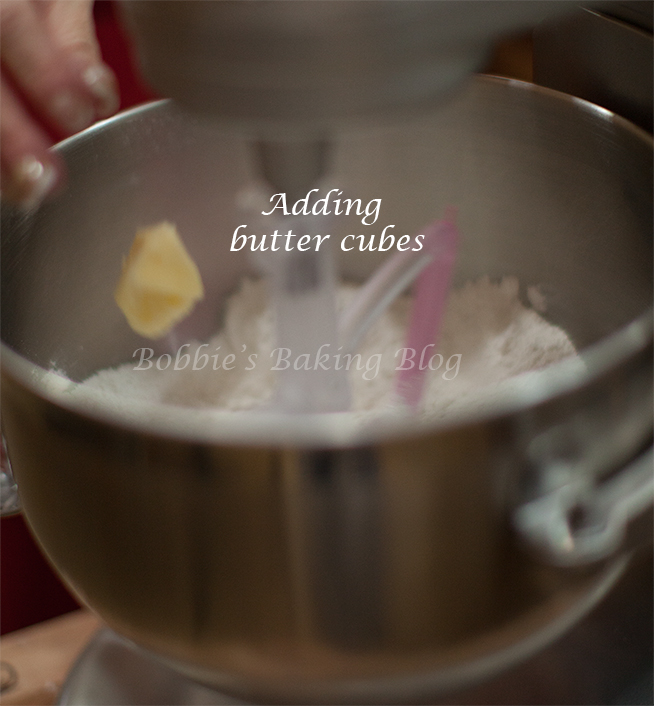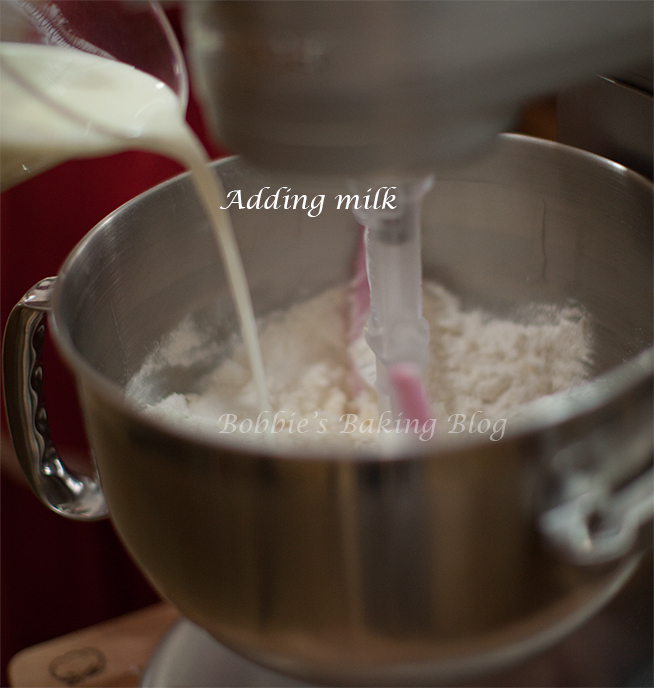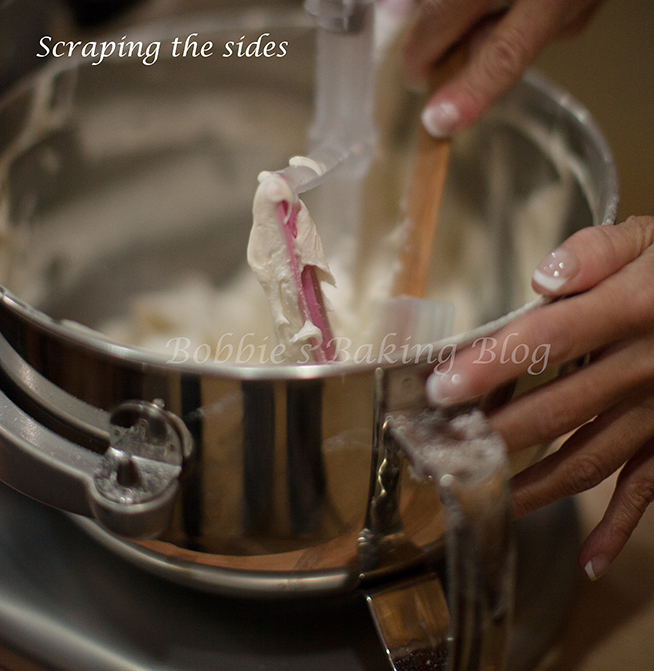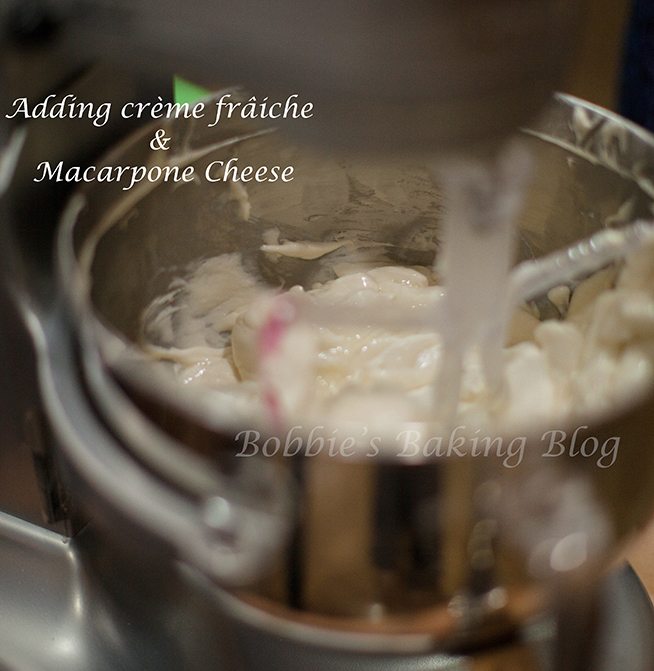 Scrape down the sides and gradually add the egg- milk mixture in thirds, beating for 20 seconds after each addition. Scrape down the sides again.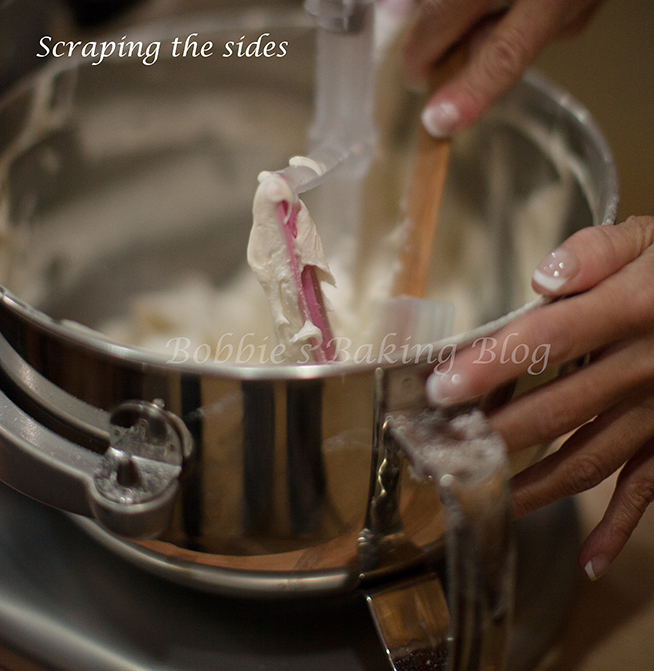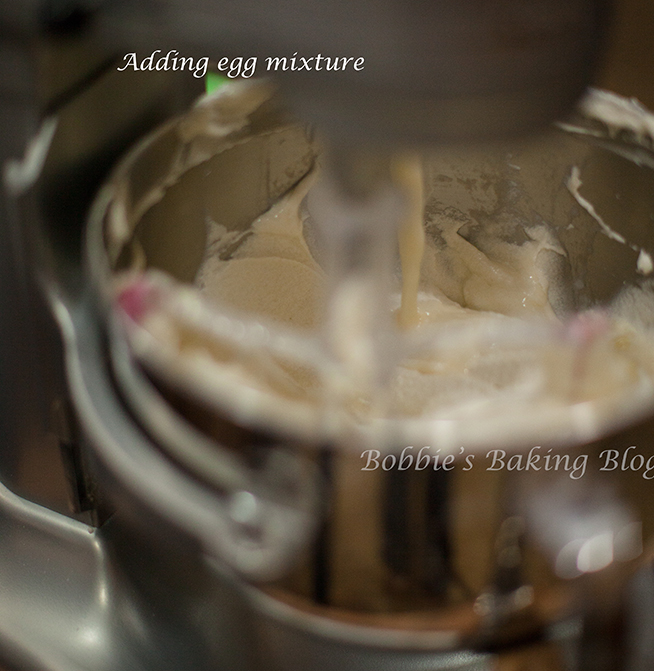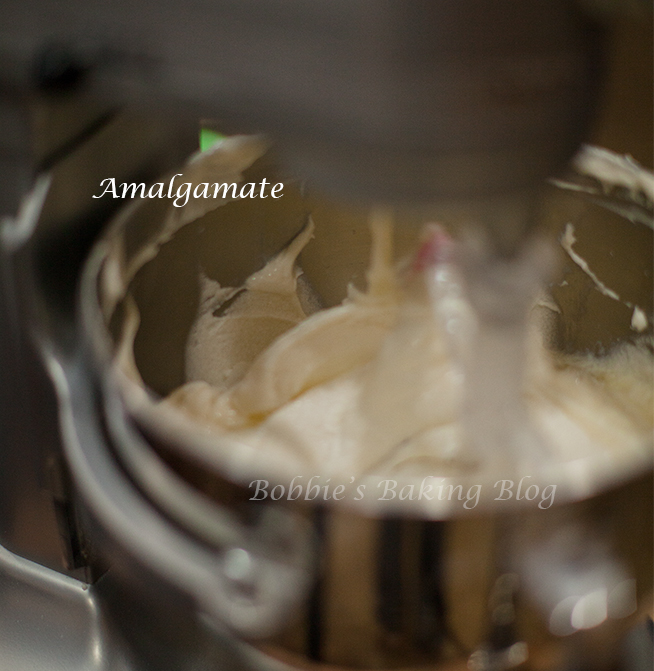 Mascarpone Cheese Filling:
452 grams/1 7/8- mascarpone, room temperature or 2-packages cream cheese, softened
100 grams/ 1/2 cup sugar
1 egg
1 teaspoon freshly-squeezed lemon juice
6 to 7 full graham crackers rectangles, crushed
Prepare your mise en place.
In a smaller mixing bowl, with a hand mixer on medium speed, beat together all the ingredients for the cheese filling until smooth. Set aside.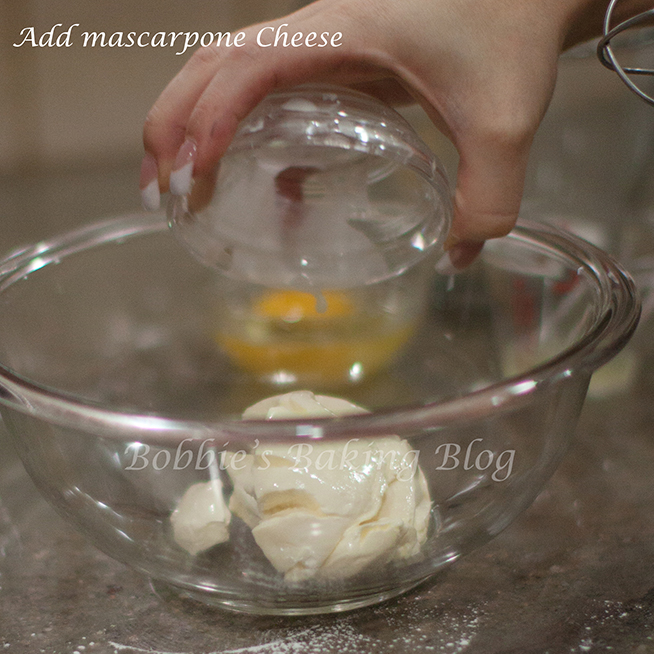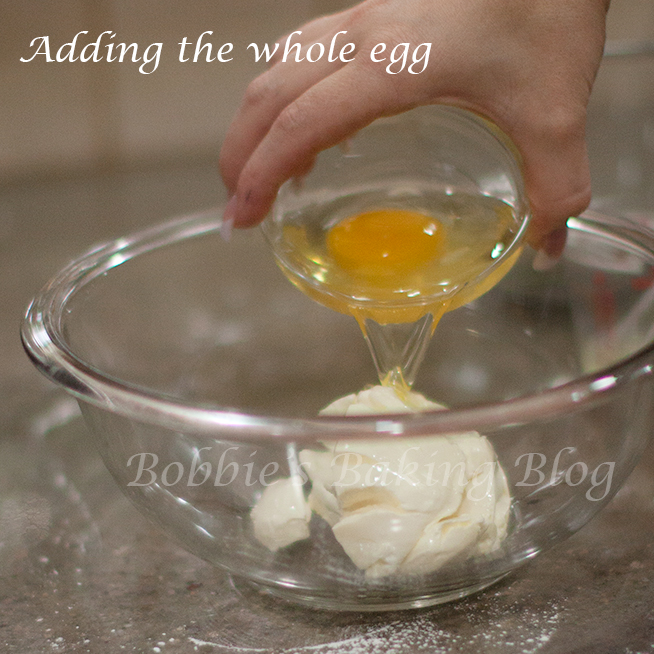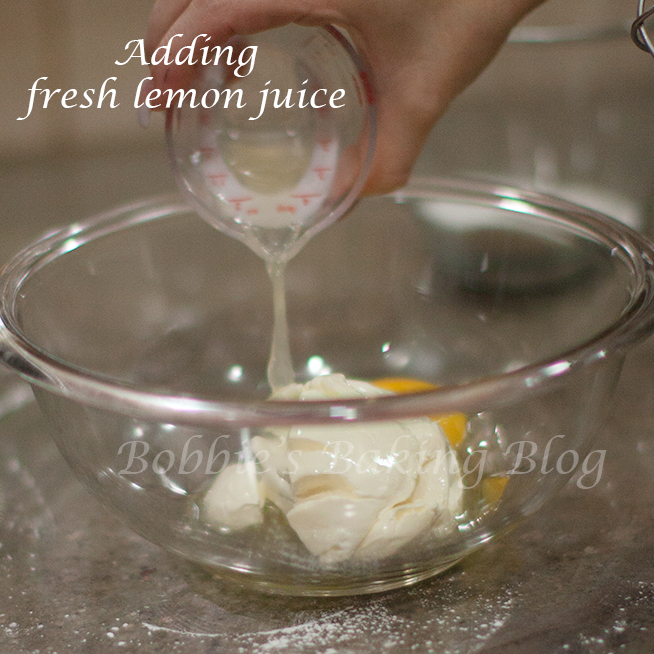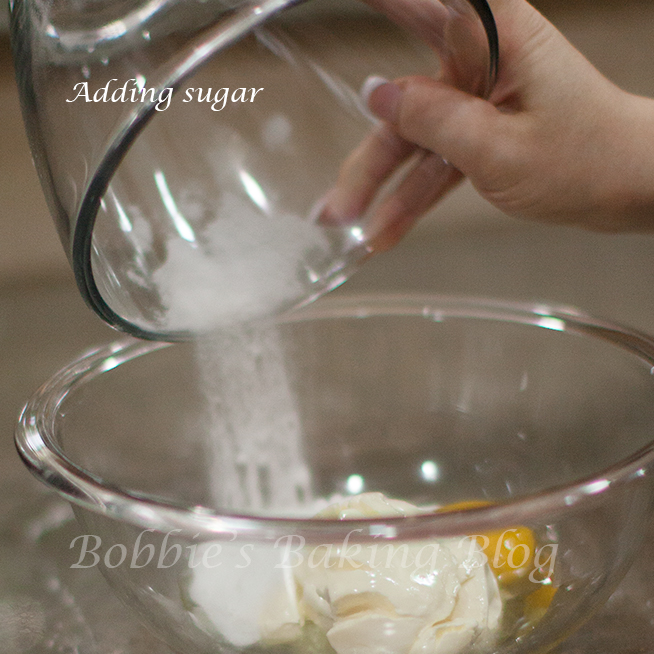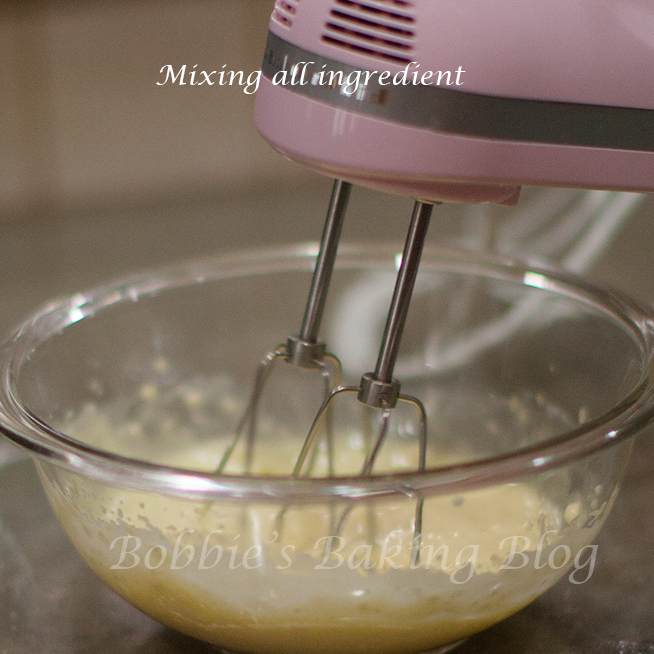 Spray and line two muffin tins with cupcake liners. Crush the graham crackers with a mallet or rolling pin, this is also an excellent way to release aggression!
Using two ice cream scoopers, one medium size for the batter and one small size for the filling. Fill each muffin liner 1/4 of the way up with the batter, using the medium size ice cream scoop. Now using the small ice cream scooper (or a tablespoon) scoop 1-tablespoon size of the filling as the next layer and add another scoop of the cake batter. Top with a dollop of filling to cover and sprinkle with the crushed graham crackers over the top of the muffins.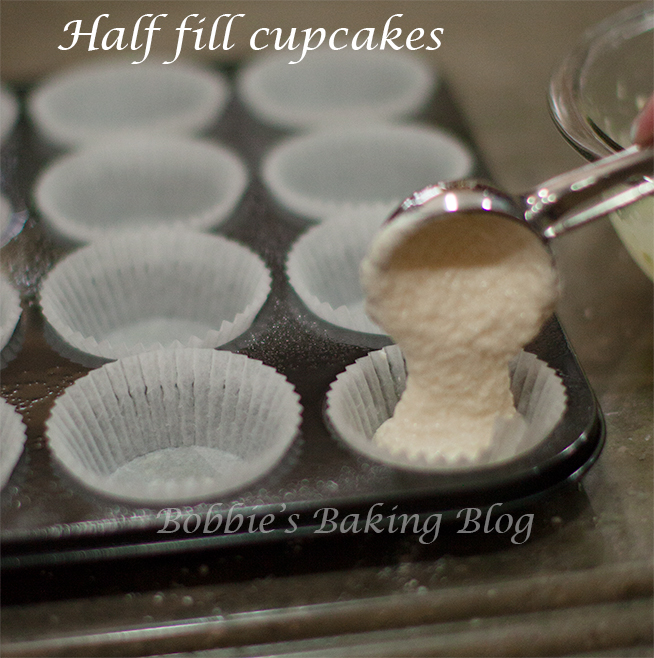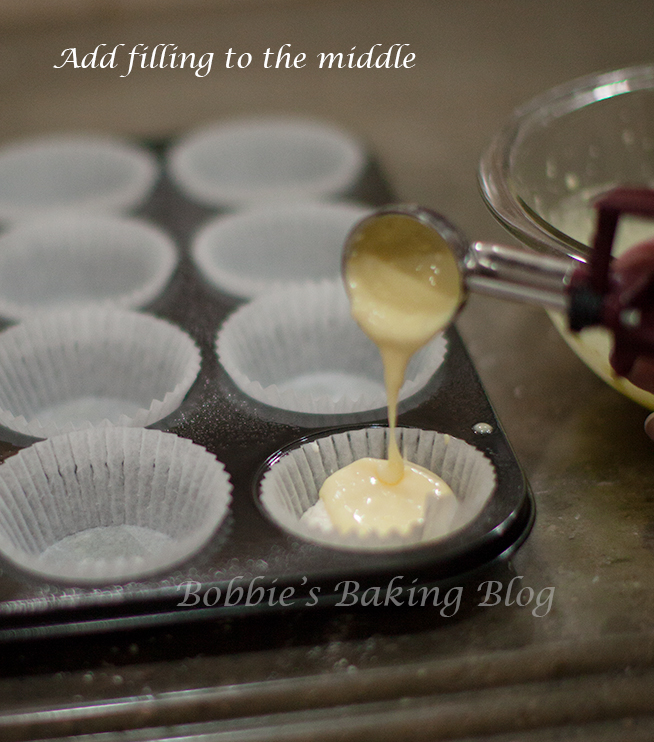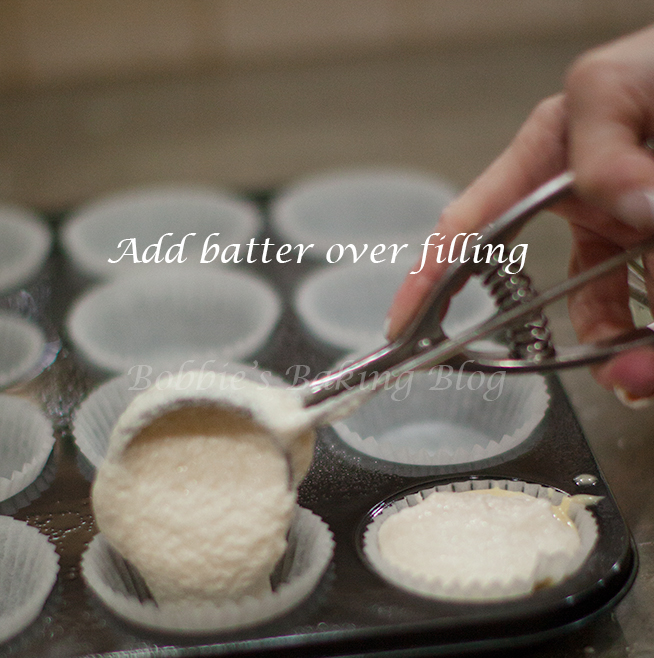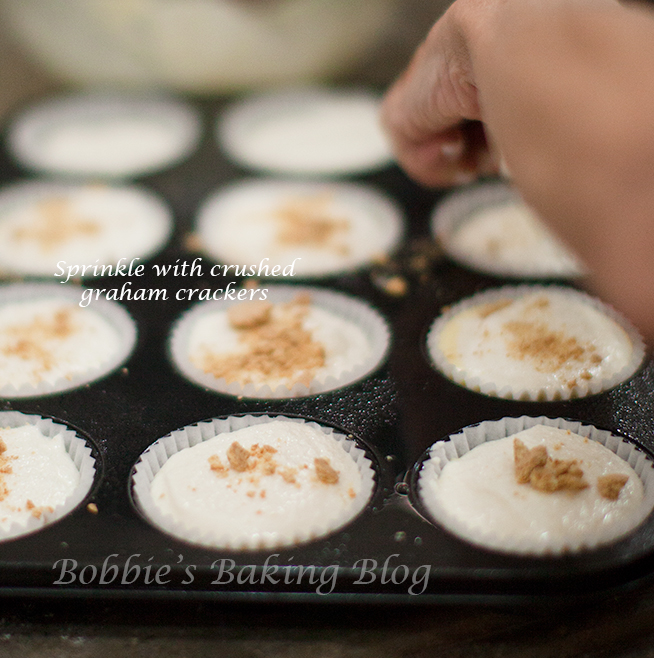 Bake for 20- 25 minutes, or until the muffins are a light golden brown and springs back when gently pressed in the center. Let cool for 10 minutes before removing the muffins from the pan.
Serve warm or cool.
There are not many muffins my husband will give up sleeping in for, Crème Cheese Muffins are one of the few.
Enjoy!