Poinsettias have become a staple during the holiday season, the plant is sold every year, and most homes have a few. It has become a family tradition to design a special cake that represents the season, last year we created a Buche de Nöel (Yule Log), I suggested we design another this year, but Sydney wanted something spectacular! Thinking of a spatular cake isn't as easy as you think. As I was thumping the front of my head saying "think, think, think," yes just like Winnie the Pooh, I glanced over to fireplace and saw…a poinsettia plant. Eureka! I had a dazzling idea to create a poinsettia cake with gumpaste poinsettias; Sydney agreed. We had so much fun with this cake I wanted to share how to bring your own poinsettia cake to life!
Bobbie's Baking Blog has a new home please stop by 5th Avenue Cake Designs 
For the poinsettia picture tutorial visit :
Poinsettia Cake, A Peek into our Holiday Traditions
Poinsettia Gumpaste Plant:
Visit Shop 5th Avenue Cakes for supplies
Prepare your mise en place.
 Coloring the Bract and Leafs.
Prepare your mise en place.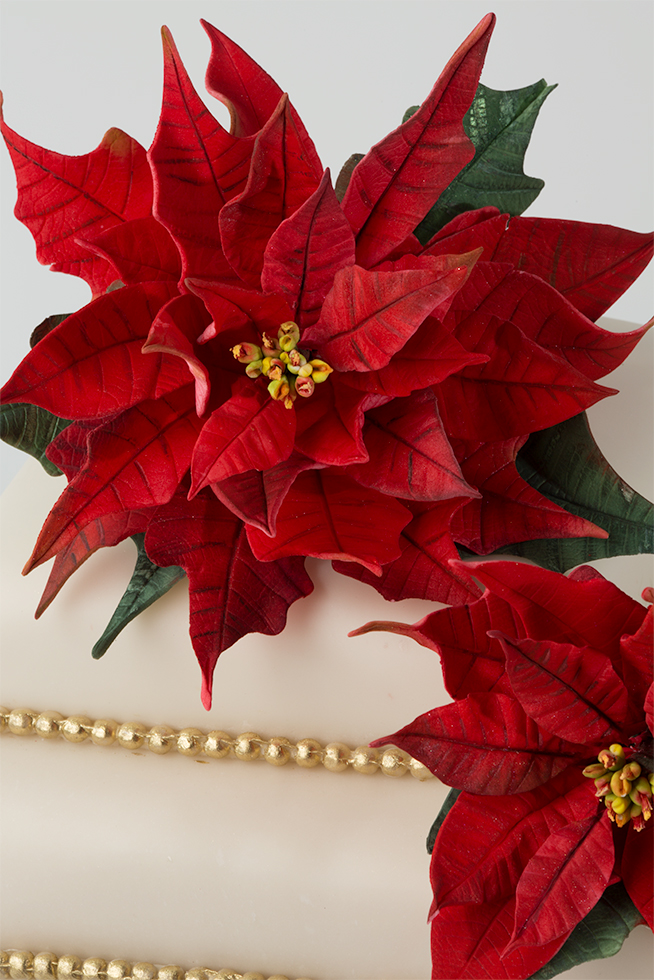 Enjoy and Happy Holidays!