Welcome to our Video Library
Want to learn how to design your own creations? Take a look at our movie tutorials.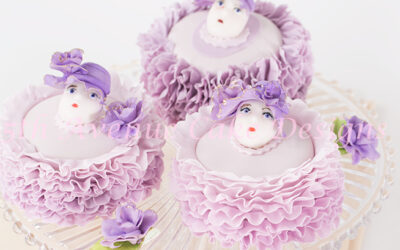 As I was designing these Easter cakes, I keep thinking of Easter bonnets, however I did not want to just place a bonnet on top of cake. I finally decided to mould a little face, out of modeling chocolate, to wear the bonnet. Modeling chocolate consists of two, in my...