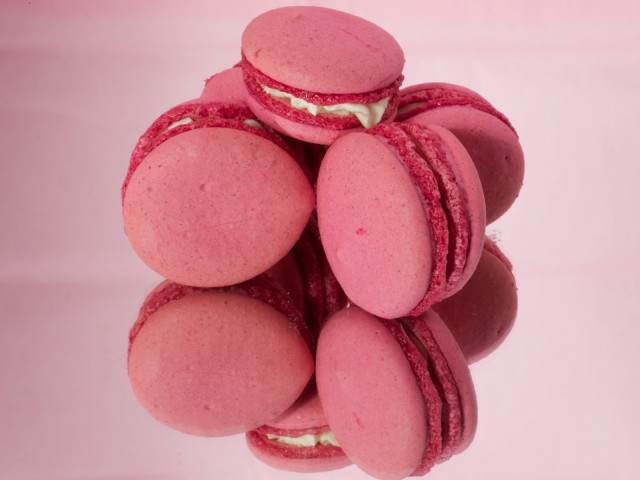 October is the month that everything, buildings, ribbons, lights, armbands, the decor at the malls, and all along the interstate turn the optimistic lively color pink.  October is National Breast Cancer Awareness Month, Celebrating 25 Years of Awareness, Education, and Empowerment.  Sydney and I have seen friends win the fight of breast cancer and sadly have lost amazing friends to this illness, even one human being losing their fight is too many.
Sydney began calling October,"Pinktober" in honor of all of those fighting a diagnoses, survivors, caregivers, family members, friends, sadly those who lost their fight and those who have lost loved ones.  The color pink is optimistic, bright, full of love and hope. The pink color not only is the symbol of awareness, but to remind the nation and us as individuals that we have come far, but not far enough; nowhere near far enough.
I am dedicating this blog not only to the awareness, but to implore each of you to make a difference, if you know a woman who has yet to have a mammogram, use all your powers of persuasion (even if that means being a pest) to urge her to utilize mammography!  Host a dinner, dessert party, bake sale, carwash, or what ever grand idea you have dedicated to breast cancer awareness.
Pinktober Macarons
Incase I have not clarified this entire blog will be PINK.  The food will be if not all PINK mostly PINK.  I optimistically believe the more pink we see the more aware we will become, hopefully that awareness will transpose everyone to make a difference.
I realize  I am not the only person who has loved somebody diagnosed with breast cancer, but I can only write about my personal stories.  I have known five women who have battled breast cancer, however I was only close to two of these women. Each are/were/ amazing and fought the disease with dignity, grace, and determination.
Sydney was five when a close friend (like a sister) and neighbor was diagnosed with stage one breast cancer, she had two young girls, the eldest was Sydney's age (they were inseparable) and the youngest was about three.  Needless to say she was petrified, and all of her family lived out of the country, but she jumped in and fought the evil disease with the strength of 10 large robust men!  In order to respect my friend's privacy, I will refer to her as "A".
Gulmauves Vanille Cerse
Guimauves Fraises
Since both daughters were at the same school, and the youngest just minutes from my house, I would drive all the girls to school in the morning and bring everyone back to my home in the afternoons. Marshmallows were a fun activity before starting dinner. Each child had an element they were responsible for; the two older girls watched the temperature of sugar syrup and the youngest helped whip the egg whites. For 30 minutes the girls could be stress free, and have fun.  Food, especially sweets have a unique way of helping people deal with the roll coaster of life.
I remember one night we brought the girls home, "A" showed me she was beginning to lose her hair, instead of feeling pity for herself she asked me to help shave her head.  I can honestly tell you she was even more beautiful bald. I still asked myself if I could have been that brave.  She decided the most radically aggressive medical treatment was how she was going to fight back, a double mastectomy, chemotherapy, radiation, and reconstruction surgery. As "A" put it she wanted to be able to see her girls grow into adulthood.  That was twelve years ago and "A" is considered cancer free!
Five cookies represent five
women bonding together
to fight for life!
Rose Ribbon Pinktober Cookies
"A" loved the aroma and flavor of rose, I developed the ribbon cookies for her, though eating was challenge due to nausea, "A" would always eat these cookies.
Three weeks after "A's" diagnoses another very close friend of mine learned her mother,"R" was in stage four breast cancer. "R" had a mammography the year prior, but was incorrectly told she was clear. With in twelve short months her cancer had grown into her bones, liver, just about everywhere. She was given 3 to 5 years to live. "R" also decided on the most radical treatment, she had two rounds of chemotherapy. Without ever knowing she taught me to grab onto life, even with it's ups and downs, and live each day to fullest. Towards the last year of her life, in excruciating pain and knowing she was not going to win her fight with breast cancer, she would zealously utilize the time she had left by joining friends, and family; not wasting a moment. She gave all of herself to her three daughters, their children, and her devoted caring husband. Though we morn her loss, she was an incredible women with integrity, we honor her memory by never giving up and excepting nothing less than a cure for breast cancer!
A fews years after "R" past away I encountered another mom (T), at my daughter's school, she was on the lawn of school during "carpool line," I noticed her wonderful bright cheerful smile was missing, replaced by an anxious unpleasant energy. At the time I only knew her as a mom to talk about the hassles of carpool and the school's Gala, I was in charge of hospitality so I casually new most moms/dads/ families. My caring inquisitive nature caused me to pressure her, maybe a little to far, I genuinely was concerned. It only took ten minutes before tears began to fall from her face as she quietly shockingly revealed  the devastating news she had. Unbelievably"T" had just come from her OBG only to receive a breast cancer diagnoses, according to 'T" the OBG had unemotional peremptorily given "T" this distressing diagnosis. "T" admittedly claimed she had gone into a fog, not retaining the rest of the information the insensitive OBG disclosed to her. I could only listen, at the time my words would not have soothed her. During her long ordeal we became friends, "T" found another doctor and an oncologist with the humanity needed to help her through the fight. I am happy to say "T" won her battle!
The other two women I recently met, both were diagnosed this past summer, within weeks of each other. I am not close to either of these women, to respect there privacy I will give limited information. They both decided to have chemotherapy. One of these woman will have reconstruction surgery, the other will most likely not live to see 2011. I hope against the doctors view that she beats the odds, but the last time I spoke with her, she was tired of fighting.
I have the upmost honor, respect, and admiration for all five women, every women who has/had battled breast cancer and the love ones who could only offer moral support. I am overwhelmed with statics one in eight women will be given the devastating news of breast cancer. Ask yourself do know someone with breast cancer or someone who had breast cancer, I venture the answer is yes. That needs to change. I hope and will continue to do what ever is needed so in the next generation there will be a cure!
** All of the pastries for this blog have been donated
** Pinktober" is a word my daughter, Sydney thought up 13 years ago ( when she was 5). The phrase put a smile on "A's" face, and everyone since!