Boston Cream Pie happens to be DF's favorite dessert; Sydney and I normally bake him a special Boston Cream Pie for his birthday every year! This year Sydney thought, since DF's birthday is two weeks prior to Thanks giving, Boston Cream Pie would be the ultimate Thanksgiving dessert, and DF had his second favorite dessert, Belgium Chocolate Cake . You might be wondering about the traditional pumpkin and apple pie, no worries those wonderful Thanksgiving desserts will adorn our table too. When Sydney first approached me with the idea of changing the "main" dessert" I was hesitant, however she was persuasive and her reasoning changed my mind. Sydney described how all our guests would be pleasantly surprised to see a Boston Cream Pie debut on the Thanksgiving dessert table along with the other traditional desserts.
Boston Cream Pie: 
For Sponge Cake:
Adapted from The Parker Omni Hotel
250 grams egg white, 8 egg whites
1/4-teaspoon egg white powder
140grams  egg yolks, about 9 egg yolks
226 grams / 1 1/8-cup super fine sugar, divided
Pinch of salt
158 grams/1 1/2-cup cake flour
28 grams/1 ounce melted clarified butter, room temperature
Preheat the oven to 180 degrees C/350 degrees F.
 Spray two 9-inch (or one 10-inch) cake pans with baking spray and flour.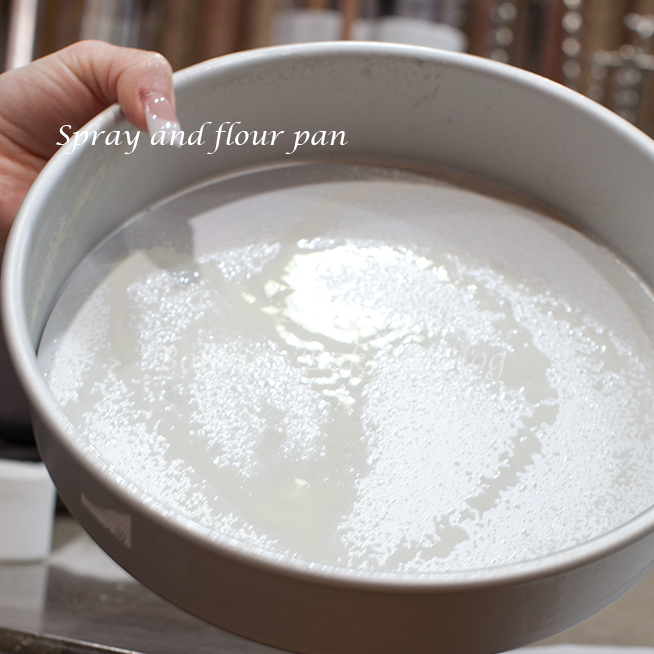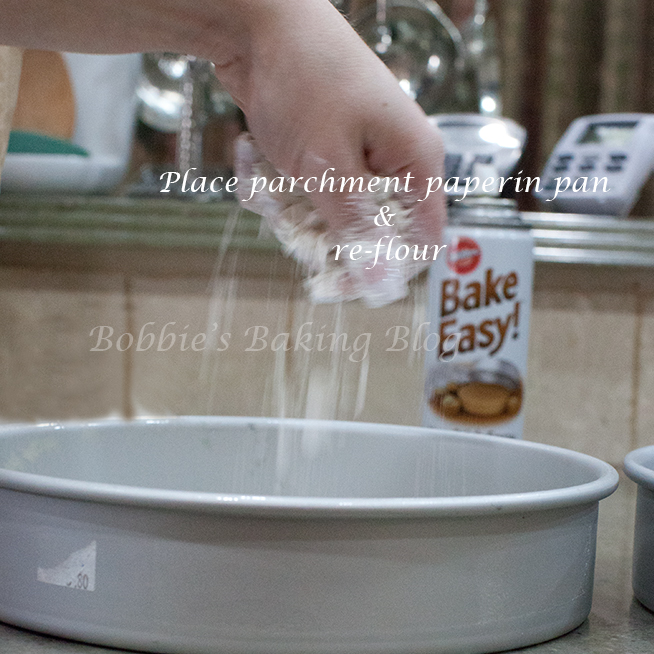 Prepare your mise en place. Separate the eggs and divide the sugar into two bowls.
 In a standing mixer with the whisk attachment place egg yolks and ½ cup of the sugar.  Whip on medium-high speed till pale, ribbons form, and tripled in volume, set aside.
In a very clean copper bowl of a standing mixer add egg whites, salt, egg white powder and cream of tartar, only if not using a copper bowl. Beat on medium speed till soft peaks form and than add ¼ of the sugar.  Continue to whip till off-peaks form, slowly add the last ¼ of  sugar, and increase the mixer speed to medium-high. Beat until peaked and very shiny.
 Once off peaks have been achieved, fold the whites into the yolk mixture a 1/3 at a time.
Sift 1/3 the cake flour at a time into the eggs and fold with a spatula.
 Remove about 1/2- cup of the batter to the clarified butter, fold completely, and then fold back into the remaining cake batter.
 Pour this mixture into the two 9 inch prepared cake pans. Bake for about 20 minutes, or until spongy and golden. Remove from the oven and allow the cakes to cool in the pans for 15 minutes or until firm.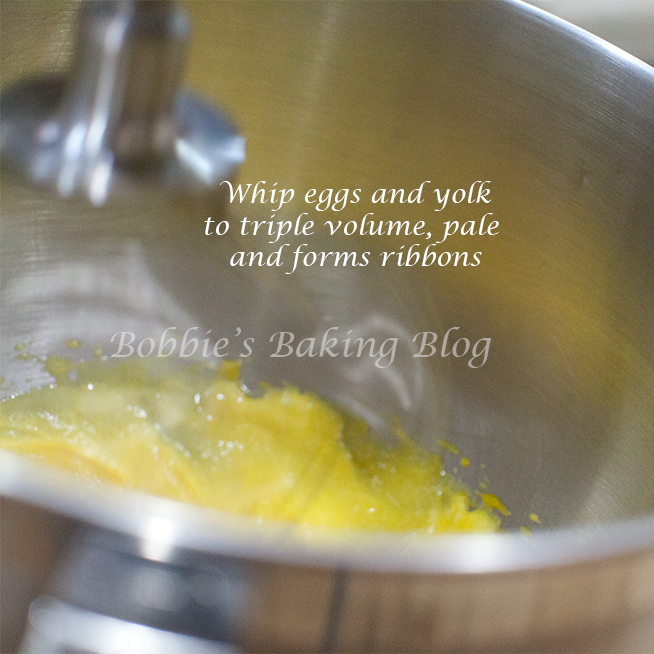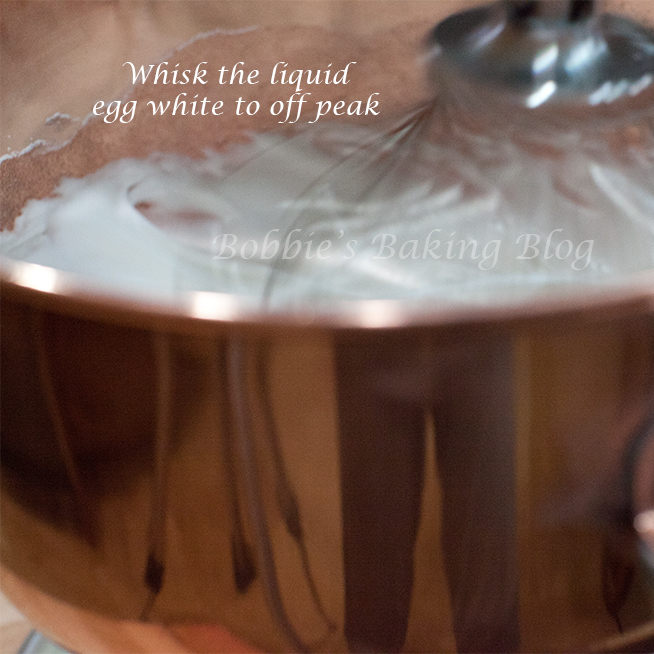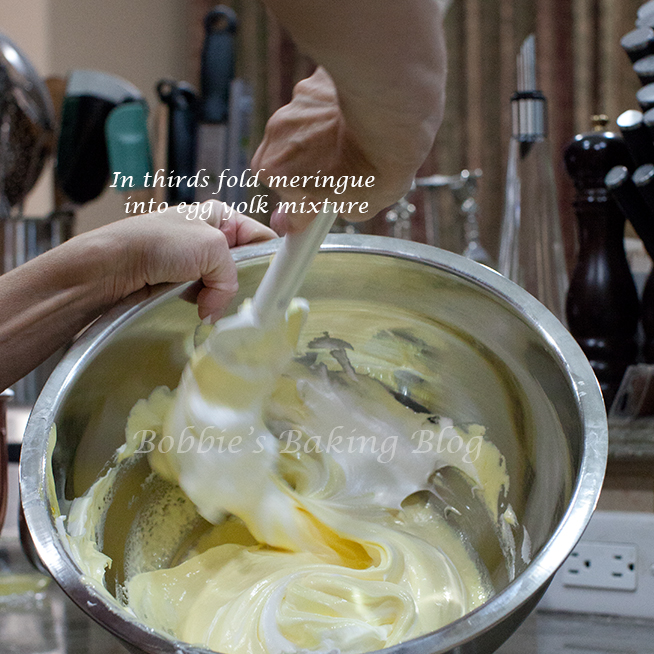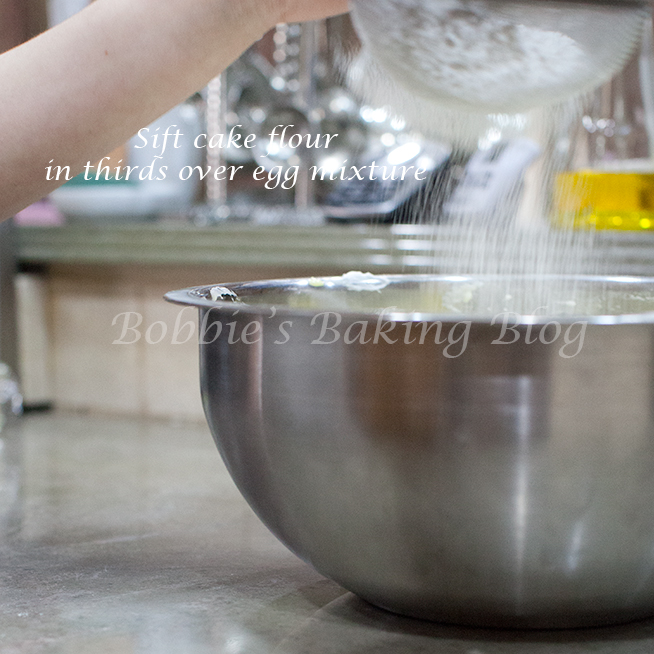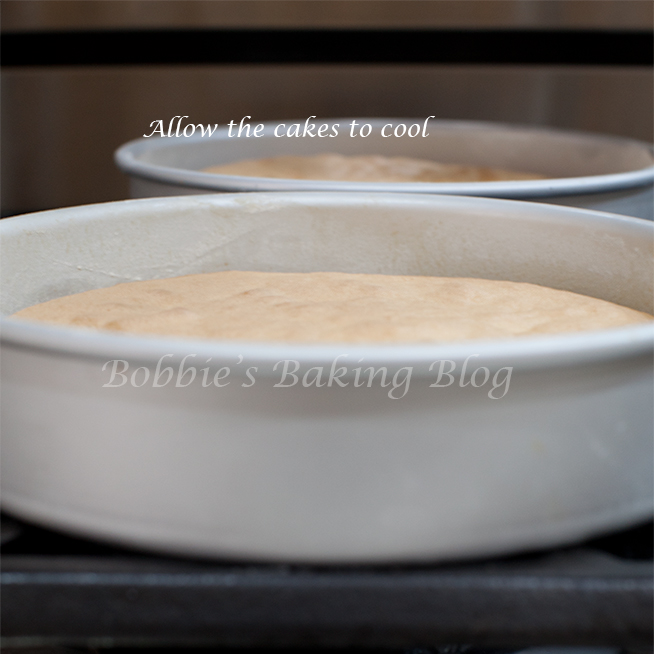 For Pastry Cream:
14 grams/ 1-Tablespoon butter
490 grams/ 2 cups milk
480 grams/2 cups heavy cream
100 grams/½ -cup super fine sugar
84 grams/3½-Tablespoons pastry cream powder, sifted (cornstarch maybe substituted)
3 egg yolks, large
3 whole eggs, large
1 vanilla bean
¼ teaspoon vanilla extract
1-teaspoon dark rum
Prepare your mise en place.
In a saucepan bring the butter, milk, and light cream to a gentle boil.
In a cooper bowl whisk together the egg yolks and sugar until the mixture begins to lighten and turn a pale yellow. Add the pastry cream powder and mix well till ribbons form.
When the cream, milk, butter mixture reaches the boiling point, remove pan from the heat and whisk (a small steady stream) ½-cup of hot milk into the egg mixture.
 Return the entire mixture to the saucepan. Whisk over medium heat until the mixture thickens and comes to a boil, about 5 minutes. Boil for 1 minute. Pour the mixture into a medium bowl. Stir in vanilla, vanilla beans, and rum. Press plastic wrap onto the surface of the pastry cream, so a skin does not form. Allow to cool completely.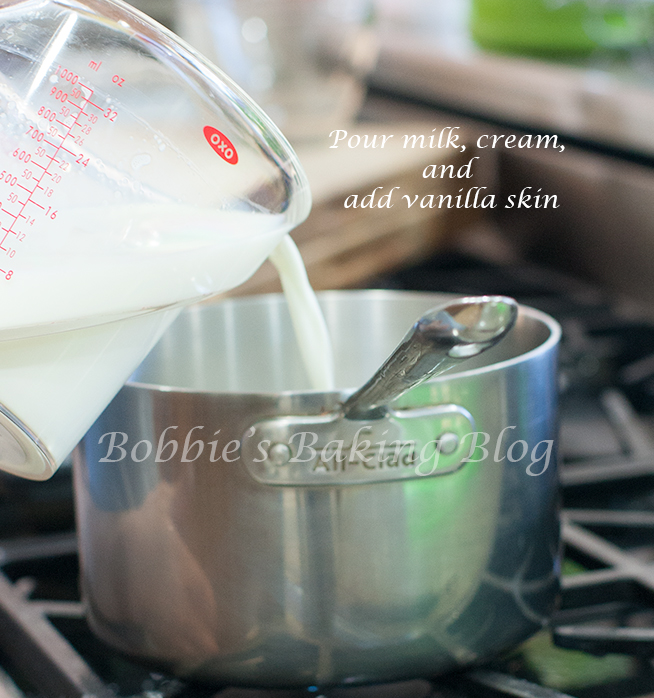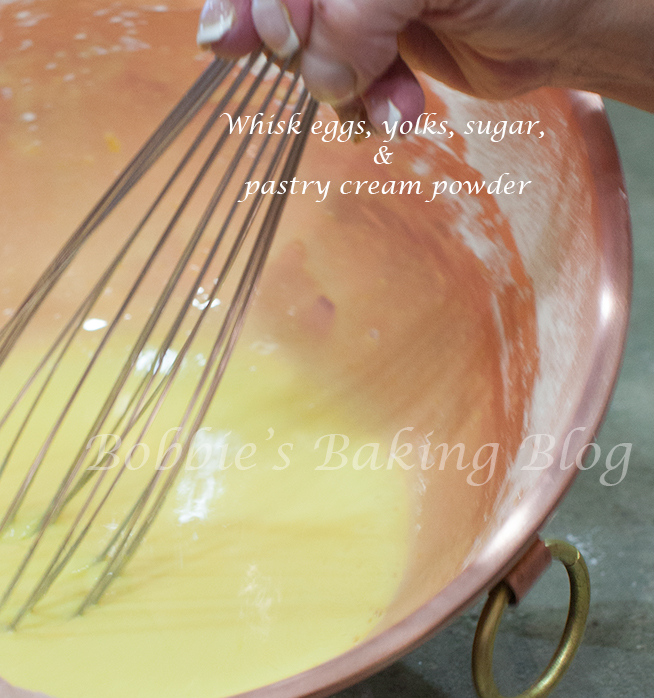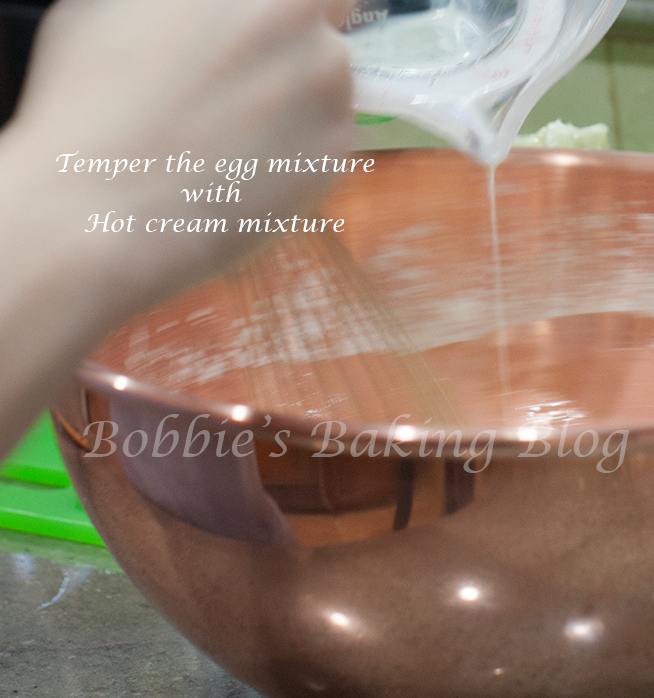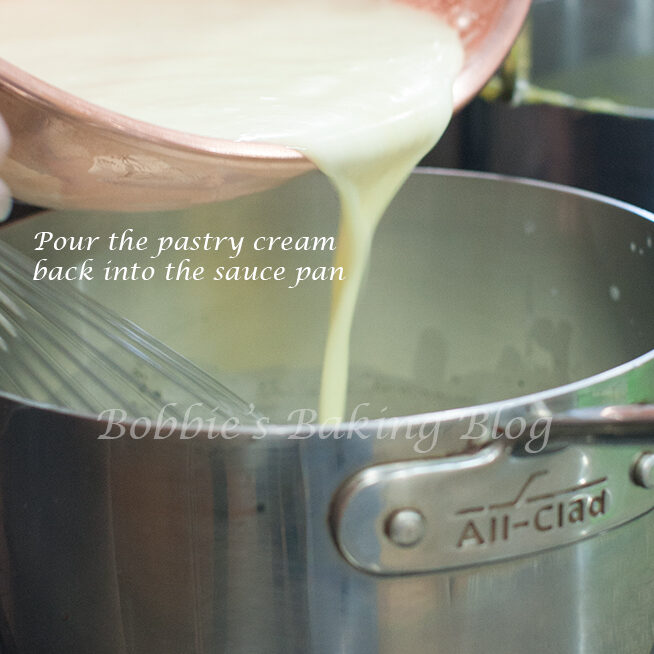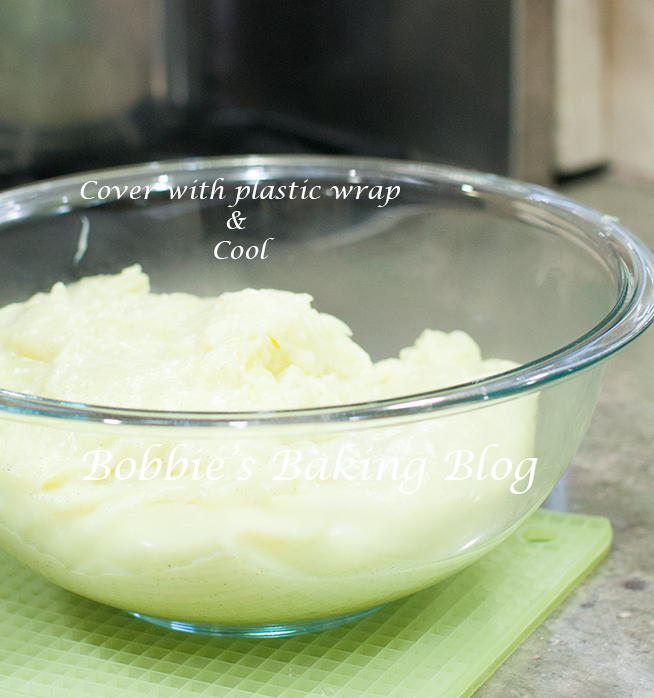 Assemble the Boston Cream Pie.
In a 9-inch removable bottom pan lined with a parchment circle, cut a strip of food-safe acetate around the inner rim of the cake pan. Cut each cake in 1/2 and  place one layer of the sponge into the prepared pan.
Add a layer of pastry cream (2 ice cream scoop sizes). Smooth pastry cream with an off-set spatula.
Alternate between cake layers and pastry cream with the final layer being pastry cream on top.
Place the assembled Boston Cream Pie in the refrigerator overnight.
The next day prepare the Chocolate top (this is not the traditional chocolate fondant top found on most Boston Cream Pies, however DF prefers a hard chocolate top). If you would like the original fondant recipe please send me a message and I will e-mail it to you.
Chocolate Top:
Recipe by Bobbie Noto
150 grams/ 5/8-cup melted clarified butter
227 grams/ 1 1/3-cup chopped bittersweet chocolate, keep 56 grams/ 1/3-cup reserved
18 grams/4-teaspoons glucose
Melt and clarify the butter.
Add all the chocolate, except for  56 grams (set that to the side), clarified butter, and glucose in a baine marie or a bowl over barely simmering water. Melt the chocolate 3/4 of the way stirring continuously.
Remove from heat add the reserved bittersweet chocolate stirring till completely melted. With a thermapen or thermometer take the temperature of the chocolate. It should be registering at 66 degreesC/ 105 degrees F.
pour the chocolate into a measuring jug. From the jug pour directly onto the COLD cake.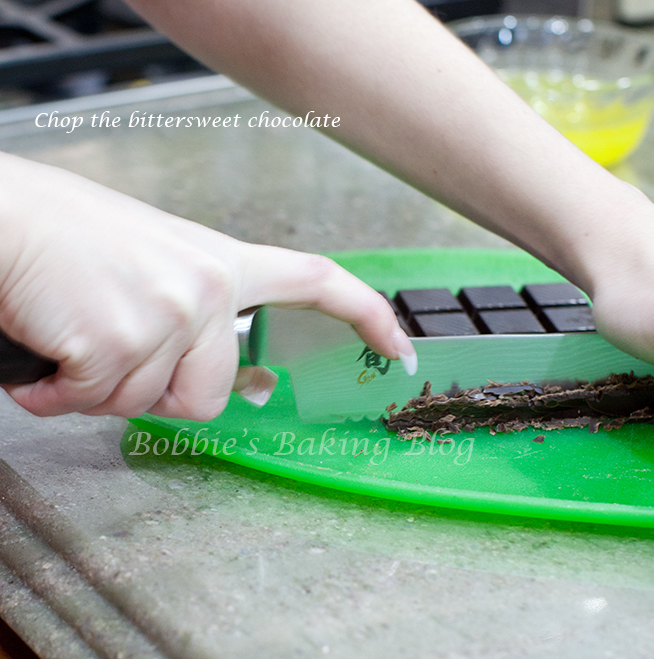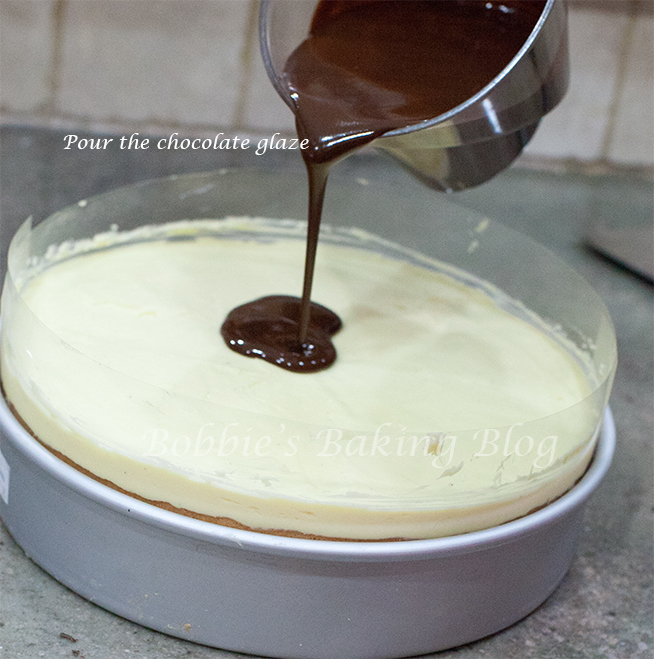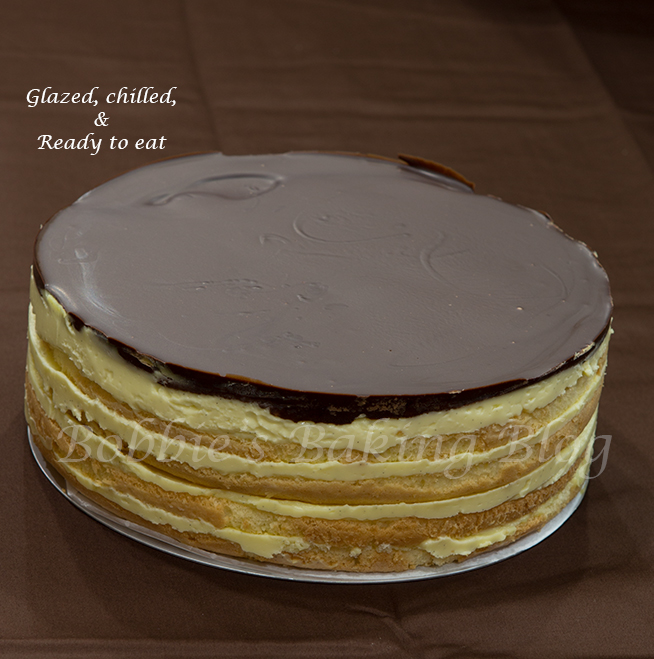 Whether you choose to try a mouth-wtaering Boston Cream Pie for your Thanksgiving dessert table or decide to bake this cake for another special occasion
Sydney and I Hope you have a Happy Thanksgiving!
Enjoy!