Exciting and eloquent fashions from Stephane Rolland's Spring/Summer Haute Couture Collection during Paris Fashion Spring Week, 2013-14. The collection is immediately recognizable as Stephane Rolland designs. The angular shapes, strong emphasis on curves, and floral designs. His use of "new techniques, mineral effects; specifically a silicone  gel like material to make the models look like a living walking statues."  His designs are bold yet feminine.
 Just watching his video inspired me to design a Haute-Couture cake. I emailed Sydney the website and we watched it together. We both adored the flowing floral designs and wanted to create our interpretation to our cake.
Haute Couture Inspired Cake:
Equipment:
Foam Pad
Ball tool, metal
Rose Petal Cutter, Op
Linen ceramic tool, HP
Ribbon Cutter, FMM
Stay fresh mat
Dusting artistic brushes
#1 round artist brush
Pasta Machine, optional
Materials:
Fondant, Satin Ice
Gumpaste,Satin Ice
Antique Silk petal dust, CK
Pearl petal dust, CK
Vodka
Edible glue, or egg white
Crisco
Cornstarch
Prepare your mise en place.
You will want to create your fondant/gumpaste designs a day ahead of the cake, to allow proper drying time.
I find the best method for creating a fashion inspired cake is to find the designs, on the garment, your eyes are drawn to. Draw or sketch the cake with your interpretation of the garment. More often then not you will change some (sometimes most) of the sketches once you begin to design the fashion inspired cake. The sketch is meant as an aide to give you a base and organize your thoughts.
Flowing Floral:
Knead 50/50 of gumpaste and fondant, place the 50/50 in a bag to keep it from drying out as you work. Remember to condition (knead with a crisco) you 50/50 each time you use it.
For the floral designs you will need to cut out three sizes of a plethora of OP rose petals. Cut about nine petals at a time, place eight under a stay fresh mat to keep moist. Place the ninth on you foam pad with the ball tool half on the pad and half on the petal add a slight movement. Next take a creamic linen tool and proceed to roll in a fan like motion, this will give your florals a fabric quality. Grab the metal ball tool again to concave the petal by rolling the ball from the base up towards the middle. Finally pinch the the base together and brush a small amount of edible glue to hold together.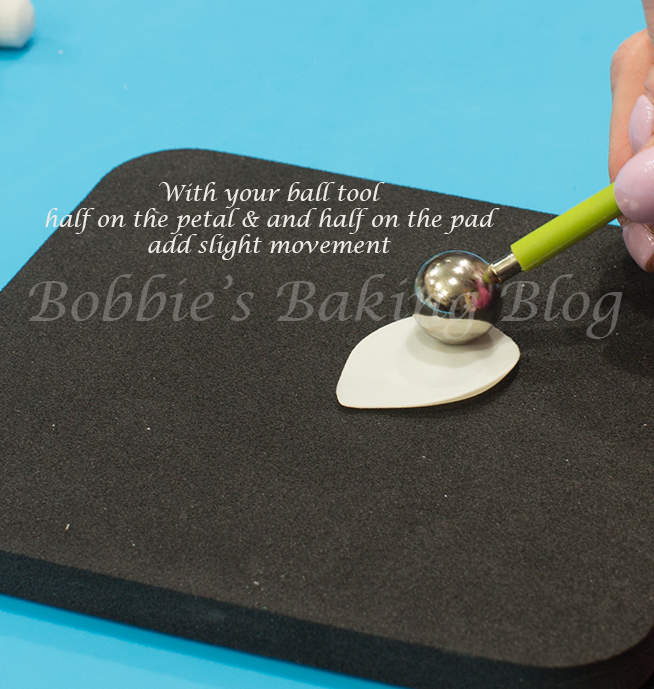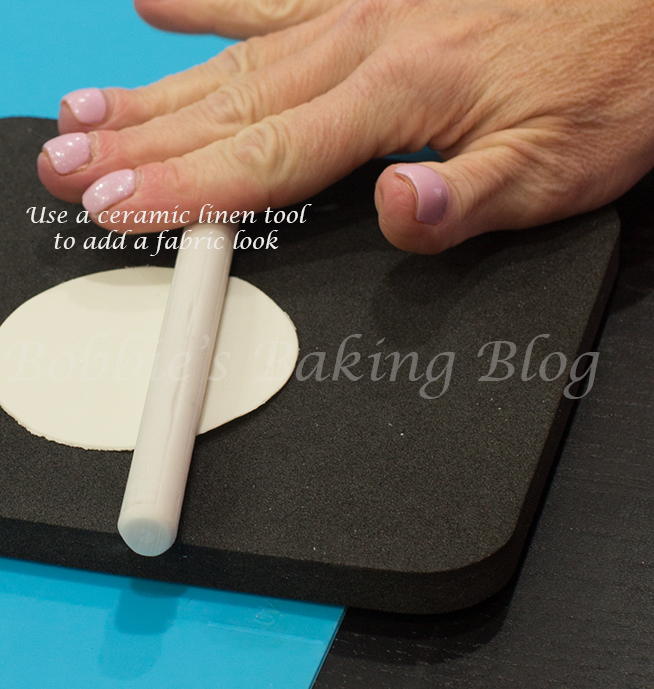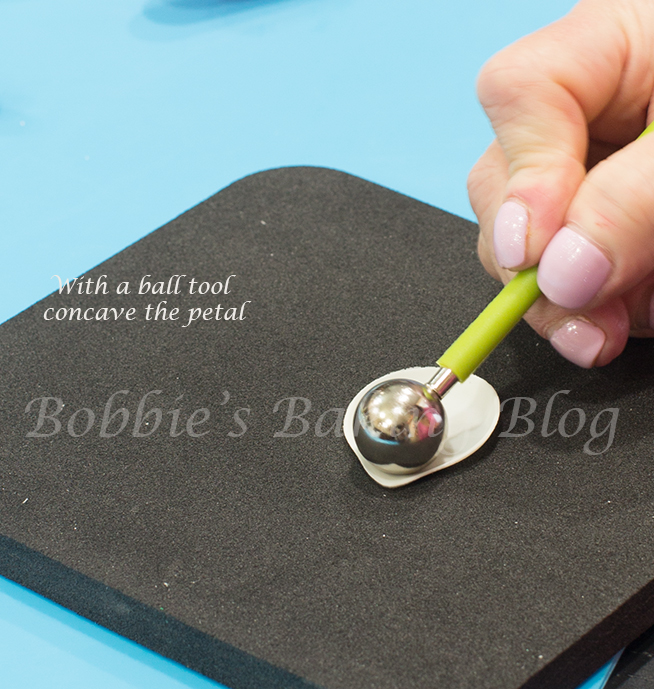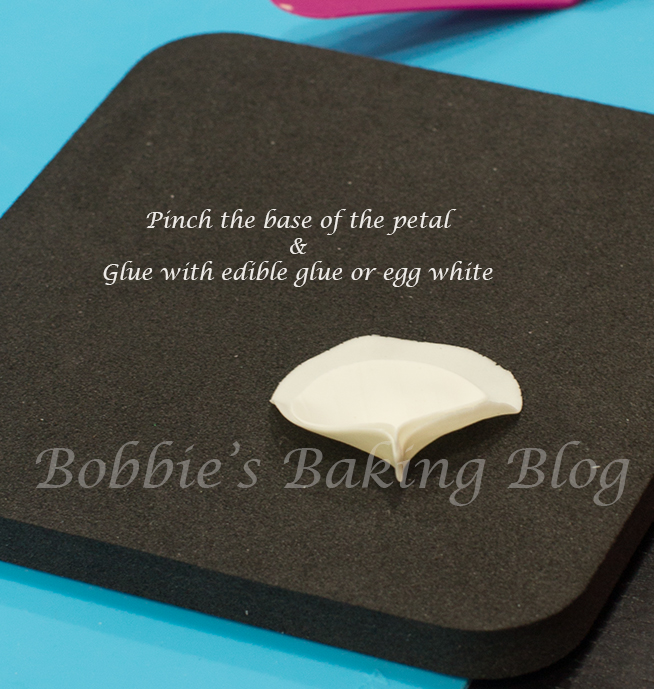 Dusting, Accent Designs, and Assembly:
Dust your florals with antique silk petal dust, dip a #1 artistic brush in a little vodka and paint the outer edge.
Accent Designs:
For the accents we used a ribbon cutter with 3.8 cm/1.5-inch width and the plain wheel. Cut two vertical strips, apply to the cake with edible glue in a "V" shape starting from the top of the second tier to the bottom. Cut two additional strips with the same width. One will need to be long enough to wrap around a 6-inch cake and the other long enough to wrap around an 8-inch cake.
Assemble:
Mix a "fondant glue,"  use your left over fondant scrapes and fold in edible glue until the mixture become sticky and stretchy. Apply a little to the back of the florals and attach to the cake.
Watching the fashion shows during Fall/Winter and Summer/Spring will help you be able to design Haute-Coutue fashion inspired cakes for clients, friends and/or family.
Enjoy!